Aliento Center Faculty

Carrie Castañeda-Sound, PhD
Associate Professor of Psychology
carrie.castaneda-sound@pepperdine.edu
Dr. Castañeda-Sound received her doctorate in counseling psychology from the University of Utah, with an emphasis in therapy with children and families. She came to Pepperdine University after five years as a faculty member at Our Lady of the Lake University in San Antonio, Texas. She was a licensed psychologist in Texas and worked with Latino couples and families in a community-based clinic in a low-income area of San Antonio, Texas. Her teaching and research interests include multicultural counseling, Chicano/Latino psychology, and qualitative research methods. She has co-authored book chapters about qualitative research and has been a visiting faculty member about this topic at the Universidad del Valle in Guatemala. Her previous research projects were on the gendered experience of language brokering in Mexican immigrant families, the experiences of women of color in graduate school, and the experiences of Latino college students at a Hispanic-serving institution. Her current research projects include qualitative studies of the impact of cultural immersion courses on multicultural competency development; the training needs of Spanish-speaking therapists; and the impact of immigration on individuals and families. Dr. Castañeda-Sound focuses on areas of strength and resiliency, the intersections of identity (gender, ethnic, racial, and sexual), and constructivist approaches to research.

Miguel E. Gallardo, PsyD
Director, Aliento
Professor of Psychology
miguel.gallardo@pepperdine.edu
Dr. Gallardo is a professor of psychology and a licensed psychologist. He maintains an independent/consultation practice where he conducts therapy, forensic and legal/medical psychological assessments, and consults with organizations and universities on developing culturally responsive systems. He teaches courses on multicultural and social justice, intimate partner violence, the DSM, and professional practice issues.
Dr. Gallardo's areas of scholarship and research interests include understanding the psychotherapy process when working with ethnocultural communities, particularly the Latina/o community and in understanding the processes by which individuals develop cultural awareness and responsiveness. Dr. Gallardo has published refereed journal articles, books, and book chapters in the areas of cultural humility, multicultural psychology, Latina/o psychology, ethics, evidence-based practices, and racial colorblindness.
Dr. Gallardo is a Fellow of the American Psychological Association. He has established a presence among psychology's many associations, including the California Latino Psychological Association (CLPA), the California Psychological Association (CPA) and the National Latina/o Psychological Association (NLPA). Dr. Gallardo is a past chair of the Committee of Ethnic Minority Affairs (CEMA) of the APA. He is a past president of the California Psychological Association (CPA). Dr. Gallardo is one of the founding members and served as the first president of the California Latino Psychological Association and continues to be active in psychological organizations on the state and national levels. Dr. Gallardo served a two-term governor-appointed position on the California Board of Psychology. He has been honored for his dedication and commitment to the field of psychology locally, statewide, and nationally.

Tomas Martinez, PhD
Professor of Psychology
tomas.martinez@pepperdine.edu
Dr. Tomas Martinez was born in the San Gabriel Valley. He earned his Ph.D. in 1979, in the field of community/clinical psychology, from the University of Michigan. Since then, Dr. Martinez has served as a professor of psychology with the Graduate School of Education and Psychology and Seaver College at Pepperdine University in Malibu, California.
Dr. Martinez is responsible for developing the first crisis services program in the San Fernando Valley in 1982 targeted to the Latina/o community, Manos De Esperanza, as part of the San Fernando Community Mental Health Centers, Inc. Dr. Martinez is also a consulting psychologist, and past executive director to El Centro de Amistad, Inc., a nonprofit, community-based organization servicing the poor. As a contract agency with the Los Angeles County Department of Mental Health Services, this program was the first to provide Latina/o mental health services to older adults, children, and their families in the San Fernando Valley. Since then, over 200 Latina/o therapists have been trained as clinical therapists. El Centro De Amistad, Inc. will serve as the prototype for the entire Los Angeles County DMH UREP (Department of Mental Health Under-represented Ethnic Populations) funding for Latina/o service.
His research and professional consultation interests include developing and analyzing human service delivery systems and social systems with a focus on family crisis intervention and Latina/o cultural and psychological community dynamics. For example, Dr. Martinez recently completed a one-year review of LA Bridges. The LA Bridges program was funded by the City of Los Angeles, Community Development Department. This program began in 1996 at the Robert Fulton Middle School in Van Nuys, California. This program was one of 20 funded at the time. This program provided youth development services to promote personal and social development. These developmental services include after-school activities, sports and recreation, school support, tutorial services, enrichment activities, and citizenship development such as conflict resolution, to 150 youth and their families residing in the school target area. In addition, a staff of professionals (LMFT) and paraprofessional LMFT counselor-trainees provide individual and family therapy. This program was designed and targeted for the highest at-risk children and their families. Psycho-educational program services are provided to the parents. These activities include workshops, skill-based learning, ESL, health education, computer training, and employment referral. All services had been provided on-site or through outreach efforts to the homes. Dr. Martinez's study showed evidence of the benefits of this type of intervention with at-risk youth.
In another research project, Dr. Martinez developed a literacy learning center that provided an intervention for Latina/o immigrant (30) students, particularly to those with low oral expression and language comprehension. This after-school program had an educational environment that was flexible and sensitive to each student's distinct needs and not confined to a particular curriculum. The instruction was bilingual (in Spanish and English), and there is an integrated approach to learning. There was also assimilation of information in a non-threatening, fun environment, where familial and cultural traditions are embraced and communal-parental relationships are strengthened.
The research study evaluated the effectiveness of the learning center on English-language proficiency for LEP (limited English proficiency) students, who are native Spanish speakers in the 1st-4th grades. The research also examined the relationship between family, school, and the learning center on English-language proficiency. It was hypothesized that the learning center, designed specifically for native Spanish-speakers, will contribute to improved overall English-language proficiency for LEP students who attend. The findings proved true in that these students raised their language comprehension by a few grade levels within three months of program participation. Research on both areas was conducted by GSEP graduate students and presented at the Western Psychological Association conventions. He is currently seeking publication of these projects.
Dr. Martinez specializes in the areas of Latina/o mental health, cross-cultural psychology, family violence, child and elder abuse and neglect, and juvenile delinquency. He is the author and presenter of many published articles in his related fields. Dr. Martinez's courses include: Cross-Cultural Psychology; Latino Society and Psychology; Clinical Practicum; and Abnormal Psychology, Social Psychology, and Industrial/Organizational Psychology.

Amy Tuttle, Ph.D., LMFT
Associate Professor of Psychology
amy.tuttle@pepperdine.edu
Dr. Tuttle is a licensed marriage and family therapist and an AAMFT Approved Supervisor. She currently serves as the chair of the Early Career Membership Committee for the American Family Therapy Academy (AFTA) and is on the board of directors. Her clinical, research, teaching, and supervision interests include multicultural and diversity issues, postmodern and contemporary family therapy theories, intergenerational experiences of race-related trauma, family and play therapy, and working with marginalized, multi-stressed communities/populations. She is currently working on the Family Legacy Project, an ongoing research study examining relational and interactional processes around issues of trauma and resilience. Dr. Tuttle provides clinical supervision and maintains a clinical practice serving marginalized youth and their families. She co-authored Theory Based Treatment Planning for Marriage and Family Therapists (2003) and published research on children and families in child protective services, recovery from sexual violence, the larger social context, and relational orientations, and parenting as a relationship.
Adjunct Faculty

Teresa Celada, Ph.D.
Adjunct Faculty
drtcelada@gmail.com
Dr. Celada is a licensed clinical psychologist and received her Ph.D. in Clinical Psychology with an emphasis in Children and Families from the California School of Professional Psychology at Alliant International University. She completed a post-doctoral fellowship at USC University Center for Excellence in Developmental Disabilities (UCEDD) at Children's Hospital Los Angeles where she specialized in childhood trauma. Currently, Dr. Celada is a staff psychologist at Children's Hospital Los Angeles UCEDD - Project Heal Trauma program where she provides supervision to pre and postdoctoral Psychology trainees and culturally sensitive trauma-based treatment and assessment to multicultural children, adolescents, and families. Dr. Celada is competent in providing services in Spanish and so has extensive experience working with the Latino community in a variety of settings such as schools, community mental health centers, shelters, and hospitals. In addition to her clinical experience, Dr. Celada has engaged in community outreach, program development, professional staff trainings, advocacy, and interdisciplinary consultations. Dr. Celada has also presented in conferences and forums where topics related to the mental health of immigrant Latino families and underserved communities have been discussed such as domestic violence, child abuse prevention, developmental disabilities, immigration trauma, needs of foster care youth and vicarious trauma. Her areas of clinical and scholarly interest include multigenerational trauma among immigrants, the impact of acculturative stress on Latino family dynamics and the promotion of resiliency in underserved communities. Dr. Celada is a firm believer in the value education and systemic collaboration has on the growth of individuals and communities. She is committed to the use of a strength-based approach in her professional work as well as an appreciation for culture and individual differences. Dr. Celada is a member of the California Psychological Association, California Latino Psychological Association, and American Psychological Association Division 37 Society for Child & Family Policy & Practice-The Section on Child Maltreatment.

Sula Goldenberg, LMFT
Adjunct Faculty
sulamft@gmail.com
Sula is a Licensed Marriage and Family Therapist with a Master's Degree in Counseling Psychology. She maintains a private practice in Tustin, California, where she helps individuals manage adjustment and mood disorders through various modalities of therapies, including psychodynamic and mindfulness-based therapies. Through play, she helps children process and heal from trauma. Her areas of expertise include work with immigrant Latino families negotiating the gap between parents and their children as they face acculturative stressors.
She is also adjunct faculty at Santiago Canyon College and currently teaches Human Development. In the past, she has taught bilingual Observation and Assessment classes for early childhood educators at Santa Ana College.
Sula's commitment to education began after earning her Bachelor's Degree in Health Science and working as a community health educator. Her experiences in working with the indigent Latino population in community-based organizations fueled her desire to pursue a career in family therapy as she realized the need for culturally-attuned mental health services.
Sula's areas of interest include program development and support and implementation of culturally-informed interventions. She is chair of the California Latino Psychological Association (CLPA) Cultural Connection group, a group she created with the purpose of fostering mutual connection and growth among clinicians interested in learning, mentoring and implementing culturally-attuned skills for working with the Latino community. She also offers professional training and workshops with a focus on culturally-diverse communities, on topics such as stress management, mental health issues as they apply to Latinos, and parenting. In the past, she has written columns and published articles pertaining to mental health issues in Familia Latina magazine and Excelsior newspaper.
She likes to support and mentor others on their professional journey. She served on the Board of Directors of the Orange County Chapter of the California Association of Marriage and Family Therapists (OCCAMFT) and offers training for interns on how to build a private practice.
Sula was born in Lima, Peru and is completely fluent in Spanish. She likes spending time with her family, working on her professional development and deepening her spiritual journey.

Melvin Navarro, Ph.D.
Adjunct Faculty
doctornavarro@sbcglobal.net
Dr. Melvin Navarro is a licensed clinical psychologist and licensed marriage and family therapist. Dr. Navarro currently works as a clinical supervisor for the Orange County Health Care Agency, Children and Youth Services - Youth Reporting Centers in Santa Ana and Anaheim, CA. He supervises ten CAPIC psychology interns who provide individual, family, and group therapy to primarily Latino youth in the Orange County Probation system. He has also worked for the Orange County Superior Court as a court mediator; Health Care Agency clinical psychologist providing forensic evaluations for criminal domestic violence cases, and Orange County Adult and Children Community Mental Health Clinics. Dr. Navarro has also been a visiting professor at the Institute of Pastoral Ministry of the Roman Catholic Diocese of Orange, teaching courses on child abuse, domestic violence, parenting, and acculturation stress of Latino immigrants.
Dr. Navarro also maintains an independent practice in which he specializes in providing extreme hardship psychological evaluations for immigration cases and victims of crime. He has been an invited speaker in local and regional forums on issues of domestic violence, child abuse, parenting, Latino mental health, and acculturation stress of Latino immigrants. His research interests are in the area of acculturation stress, domestic violence, youth violence prevention, and forensic evaluations. Dr. Navarro is a member of the California Psychological Association (CPA), and a Member-at-Large in the Board of Directors with the California Latino Psychological Association (CLPA).

Susana Salgado, Ph.D.
Adjunct Faculty
susana.osalgado@gmail.com
Dr. Salgado is a licensed psychologist at Santa Ana College and is the Coordinator for the Psychological Disabilities Program through the Disabled Students Programs & Services. Her clinical work is driven by a feminist interpersonal framework with a foundation in multicultural and ecological theories. She primarily works with Latina/o clients, many of which are monolingual Spanish speakers.
Dr. Salgado's professional, clinical and scholarly interests lie within an array of multicultural and gender-related areas. Specifically, her clinical interests are women's concerns, the impact of gender socialization on Latino families, Chicana/o and Latina/o mental health, immigrant experiences, socio-political issues, working with underserved populations, feminist therapy, grief & loss, and career development of Latina/o students. Similarly, Dr. Salgado is dedicated to education and training; she particularly enjoys being involved in the development of future clinicians that value the role of psychology as a means toward social justice and a vehicle for personal and social healing.
Dr. Salgado has a passion for integrating multiculturalism and social justice into every aspect of her professional life. She has a commitment to educating the public about the role of psychology in our communities and focuses on de-stigmatizing the accessibility of mental health services. She is a firm believer in integrating advocacy in her role as a psychologist and has a commitment to serving disenfranchised communities. Similarly, Dr. Salgado's involvement in psychological organizations reflects her professional interests. She has served as the Past-President of the California Latino Psychological Association and has been involved with the Section of Latina/Hispanic Women through the American Psychological Association.
Dr. Salgado's prior experience consists of working in an array of capacities in universities, colleges, and community agencies.

Rogelio Serrano, Psy.D.
Adjunct Faculty
rogelio_serrano@sbcglobal.net
Dr. Serrano currently works as a clinical psychologist for the Federal Bureau of Prisons at a maximum-security penitentiary. His primary clinical work within the federal corrections system involves psychological treatment for maximum security inmates on issues of forensic evaluations, crisis intervention, sexual assault treatment, suicide/homicide risk assessment, violence prevention, anger management, parenting, release preparation, and residential drug abuse treatment/relapse prevention.
He is also a Licensed Marriage and Family Therapist and concurrently works in this capacity for South Coast Behavioral Health in Orange County, California. His work as an LMFT is focused on bilingual family therapy in both community-based mental health and private practice settings with low-income families, traumatized children and adults, dual-diagnosis patients, chronically mentally-ill adults, and couples.
Dr. Serrano previously served as an adjunct faculty member for Argosy University in their Masters in Counseling Psychology Program. There, he taught courses in Group Psychotherapy, Counseling and Interviewing Skills, Abnormal Behavior and Psychopathology, Practicum Supervision, Legal/Ethical Issues in Psychotherapy, and Professional Development. He is the former clinical director for Crittenton Services for Children and Families. At Crittenton he directed clinical services for Latino/a children and adolescents in group homes under the care of the Office of Refugee and Resettlement. He is also a member of various professional organizations including California Association of Marriage and Family Therapists (CAMFT), California Latino/a Psychological Association (CLPA), American Psychological Association (APA), National Latino Psychological Association (NLPA), and the California Association for Play Therapy (CALAPT).
Dr. Serrano has been an invited speaker in local, regional, and national forums on issues of domestic violence, Latino mental health, anger management, play therapy, and men's masculinity in mental health. His research interests are in the area of men and masculinities, violence prevention, couples therapy, and qualitative research methods.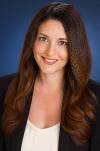 Raquel Tovar Goodwin, LMFT
Adjunct Faculty
raquel.goodwin@pepperdine.edu
Raquel is a Licensed Marriage and Family Therapist with a Master's Degree in Clinical Psychology from Pepperdine University. After obtaining her graduate degree, she participated in co-creating the Aliento research lab Iluminar with Dr. Miguel Gallardo. She continues to maintain a research interest in Mexican/Mexican American communities and evaluating both national and international perspectives for treatment approaches. Raquel began co-teaching in the Aliento program with Dr. Gallardo who significantly influenced her philosophy on education and mentored her pedagogical skills.
Her clinical work is a strength-based integrative approach which attends to the unique diversity of individuals and the sociocultural context in which one lives. Raquel utilizes a number of different approaches based on culturally informed evidence-based practice. Her experience is in a variety of settings; including prevention for at-risk youth, school counseling, and community-based mental health clinics. Her focus is on working with underserved Latina/o children, adolescents, and families experiencing multiculturalism concerns. She primarily works with clients who endure anxiety, depression, trauma, grief, and loss, and struggle with adjustment issues, behavioral problems, and parent-child conflicts.
Raquel has an interest in the development and implementation of culture-centered practices among service providers in training. She also maintains a commitment to attend to the multicultural issues facing Latina/o caregivers in the workplace. Through her extensive work with Latino families, she identified a need to deliver culturally responsive mental health services in the workplace, specifically fathers. Therefore, she is currently developing a consultation practice where employers will have the opportunity to provide culturally responsive therapy services to their Latino employees and to help decrease the stigma on mental health in professional settings.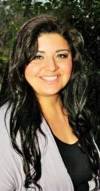 Connie Morlett, LMFT
Adjunct Faculty
conniemorlett@gmail.com
Connie Morlett attended the University of Phoenix for her business undergraduate and graduate degrees, and later attended Argosy University for her graduate degree in Counseling Psychology where she proudly presented as the Graduation Class Speaker. Today, Connie provides counseling services for Individual, Family, Couple, and Group in her private practice, Morlett Counseling, in Claremont, CA, where, among several specialties, including trauma and military/veteran mental health, she enjoys facilitating marital counseling through Prepare/ Enrich, and is a mental health speaker for an esteemed child-focused client list such as the San Gabriel Pomona Regional Center, Child Care Alliance Los Angeles, and the Mexican-American Opportunity Foundation, just to name a few.
Ms. Morlett is a clinical supervisor for Family Preservation in collaboration with the Department of Children and Family Services at one of L.A.'s largest and oldest non-profit organizations, SPIRITT Family Services, which is dedicated to serving the Latina/o community's mental health. Here, she wrote, co-developed and currently facilitates "Healthy Kids Through Peaceful Parenting" a court-approved Co-Parenting program for separated or divorced parents at their Co-parenting program for separated or divorced parents at their Co-parenting Center in Glendora/Whittier locations.
As a former Board of Directors Member and Staff Supervisor for a national non-profit agency, Vets Journey Home, Ms. Morless provided support to this organization dedicated to restoring Hope, Honor, and Healing to military veterans of all branches and theatres through a no-cost weekend retreat.
On her off time, you will find Ms. Morlett, an amateur but dedicated dancer, practicing or performing Flamenco, enjoying plays, live music and art shows, and hockey and Angels baseball games with her friends and family. Olé!

Danusia Nedilskyj
Adjunct Faculty
danusia.nedilskyj@pepperdine.edu
Dr. Nedilskyj is a bilingual, licensed clinical psychologist. She completed her doctoral studies at Loma Linda University and completed both her APA Accredited Internship and APA Accredited Fellowship at USC University Center for Excellence in Developmental Disabilities (UCEDD) at Children's Hospital Los Angeles (CHLA). In addition to her Adjunct position at Pepperdine University, Dr. Nedilskyj also maintains an independent private practice and supervises Masters' level and Doctoral level practicum students at Casa de La Familia, a non-profit community mental health clinic in Santa Ana.
Her formal training consisted of working primarily with the adolescent population, as she provided services to the Adolescent Medicine department of CHLA. Within this department, Dr. Nedilskyj developed a working passion for providing services to transgender youth, particularly those who were at the beginning stages of their transition. Further, Dr. Nedilskyj gained particular expertise in providing comprehensive psychological assessments to children and adolescents, which would help facilitate clarification of mental health treatment goals as well as connecting youth to other services they may benefit from.
Dr. Nedilskyj's past research has focused on emotional and neuropsychological outcomes of pediatric populations including traumatic brain injury survivors, heart transplant recipients, and young children struggling with obesity, as well as research studying the emotional experiences of transgender youth. She has presented at numerous national and local conferences including Pediatric Academic Society, Gender Spectrum, American Public Health Association, and the Latino Behavioral Health Institute. She maintains an interest in transgender mental health, sexual abuse, domestic violence, and trauma caused by factors such as immigration, oppression, discrimination, and acculturation.
Dr. Nedilskyj has been an Aliento adjunct professor for the past three years and teaches PSY 675, Assessment of Individuals, Couples, and Families with a Latinx Emphasis. She also provides bilingual supervision to practicum students accruing their MFT hours. Her bilingual and bicultural skills have helped her become a competent professional in working with the Latino population across an array of settings including hospitals, community mental health clinics, university counseling centers, and in her own private practice.
Dr. Nedilskyj is a travel enthusiast, loves exploring new countries, cultures, and food, and loves to practice yoga. Her roots are grounded in Colombian, Argentine, and Ukrainian descent.

Julio Edward Celada Gonzalez
Adjunct Faculty
julioecelada@gmail.com
Julio E. Celada González was born in Lima-Perú. He is a Physician-Surgeon with specialties in Psychiatry and Rehabilitation from the Federico Villarreal National University of Lima, Peru, and Psychology from the Universidad Nacional Mayor de San Marcos de Lima. He also completed a Master's degree in Cognitive-Behavioral Therapy and Doctoral studies in Psychiatry at the Complutense University of Madrid, Spain. In Peru, he worked as a Physician and Psychologist at the Neuropsychology Center of the Edgardo Rebagliati Martins Hospital, in the Psychological Services Community Center of the Universidad Nacional Mayor of San Marcos and was a pioneer in the development of a mental health outreach project for underserved communities in Lima called "Centros de Salud Mental Comunitarios". He was also a professor at the University of San Marcos, San Martin de Porres University and Inca Garcilaso de la Vega University, as well as Dean of the Board of Psychologists of Peru. Dr. Celada and his family migrated to Madrid, Spain in the early 90s and there he was responsible for the Eating Disorders Unit of the Esquerdo Hospital, Board member of AETCA (Spanish Association of Studies in Eating Disorders), and Clinical advisor of ADANER (Spanish Association Against Anorexia and Bulimia Nervosa). Dr. Celada has also been the author of 7 books in Perú and Spain. In the early 2000s, Dr. Celada and his family migrated to the United States and since 2005 to the present, Dr. Celada has been working as a Mental Health Services Coordinator at the Department of Mental Health in Los Angeles County where he developed and coordinates the Support Groups in Spanish and Latino Community Outreach Program targeting Latinx community members. In addition, he has served as a NAMI "National Alliance Against Mental Illness" teacher, co-editor and director of the newsletter "Mental Health and Wellbeing" and consultant to community projects that use art, theatre and music to mobilize a sense of well-being. Throughout his career, Dr. Celada has been working towards removing the barriers underserved Latinx communities experience accessing culturally competent mental health services while honoring the strengths individuals and groups have within a community. Dr. Celada has received recognition from the communities he serves, from the Department of Mental Health, the Los Angeles County Board of Supervisors, and the California State Legislative Assembly. Lastly, Dr. Celada identifies with the principles of human solidarity and social justice. He is an advocate of community mental health services, resiliency, empowerment, and culturally sensitive services. He writes opinion articles, participates in academic events, provides training and collaborates with national and international community mental health projects in Peru and Spain.

Michelle Castillo
Adjunct Faculty
mrubio987@hotmail.com
Michelle Castillo is a Licensed Marriage and Family Therapist. She received her Master's Degree in Clinical Psychology, with an emphasis in Marriage and Family Therapy from Pepperdine University. Her clinical and research interests include multiculturalism, intergenerational and complex trauma, acculturation and immigration issues and Latino/a psychology. Michelle has an interest in culturally sensitive, trauma-based treatments and multicultural competency. Furthermore, Michelle has an interest in the advancement and development of clinicians, who have an interest in providing individualized and culturally sensitive practices. Her expertise includes working with complex trauma in underserved and marginalized populations, specifically with at-risk youth and Latina/o populations. Michelle has an interest in providing trauma-based therapies including, Trauma-Focused Cognitive Behavioral Therapy (TF-CBT) and Eye Movement Desensitization and Reprocessing (EMDR.) Michelle has extensive experience in working with underserved populations in a variety of settings including, community clinics, schools, and hospitals. Additionally, Michelle has experience in providing clinical supervision to Master's level interns who are developing their clinical and professional skills. Michelle currently provides therapy to individuals and families in a community-based clinic that serves low-income individuals and families. She also serves as a preceptor and has a passion for fostering an environment in which clinicians can develop their strengths and skills in providing culturally sensitive services.