Aliento Events Calendar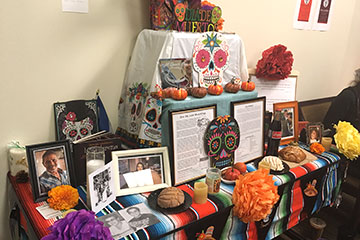 Dia de los Muertos Celebration
Aliento and the Latino Student Psychological Association hosted a celebration in observance of Dia de Los Muertos at the Pepperdine Irvine Campus. Students brought pictures of their loved ones as well as ofrendas for the altar. They enjoyed cafe and pan dulce while holding a moment of silence for those that have passed.
---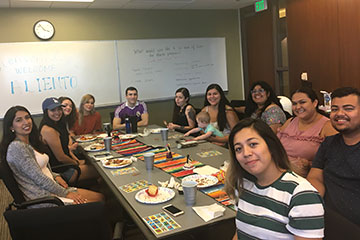 Fall 2018 Social
Aliento students at the Fall 2018 Social! They enjoyed a potluck as well as a few rounds of Loteria!
---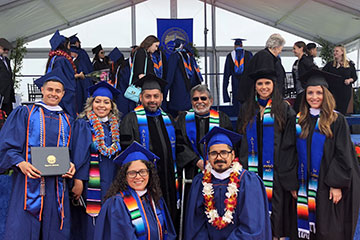 Aliento Graduation Spring 2018
Congrats to the Aliento graduating class of 2018!
---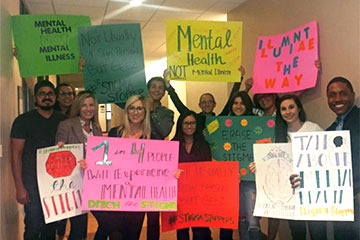 Mental Health Awareness Event
This year's Mental Health Systems, Practice, and Advocacy Course graduate students, including Aliento students, in association with Pepperdine University Graduate School of Education and Psychology came together to organize a mental health awareness event on the 2nd month anniversary of the Parkland Shooting – Saturday, April 14th, 2018.
---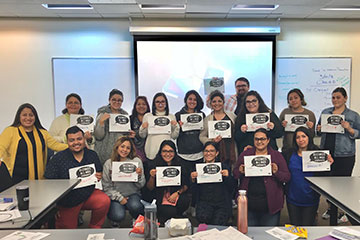 NO MAS VIOLENCIA...
The Promotoras joined Aliento's Spanish language course for an evening of educational support for our students to identify, assess, prevent and heal our community from the epidemic of cycle of abuse from domestic violence. We were grateful to have Ms. Elvy and Ms. Tania share their knowledge and expertise working with our Spanish speaking community.
SPIRITT Promotoras mission is to educate and empower the community against Domestic Violence improving wellbeing and strengthening families.
---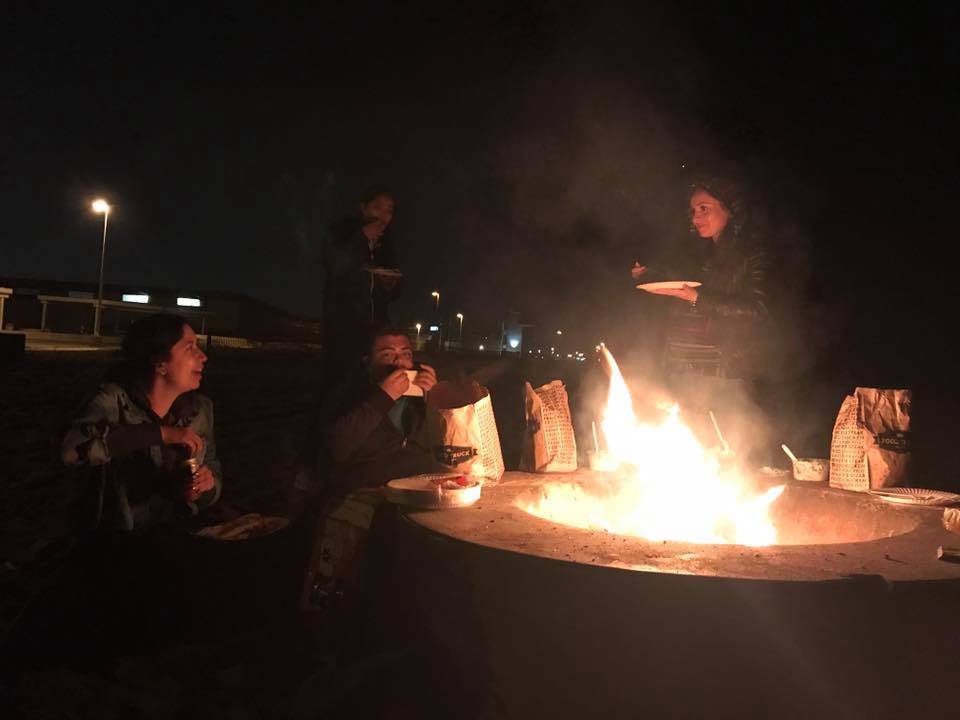 Aliento Spring 2018 Social
Students Fabi, Arturo and Angie take some time away from studying and writing papers to enjoy s'mores at Bolsa Chica State Beach during the Spring 2018 Social in February 2018.
---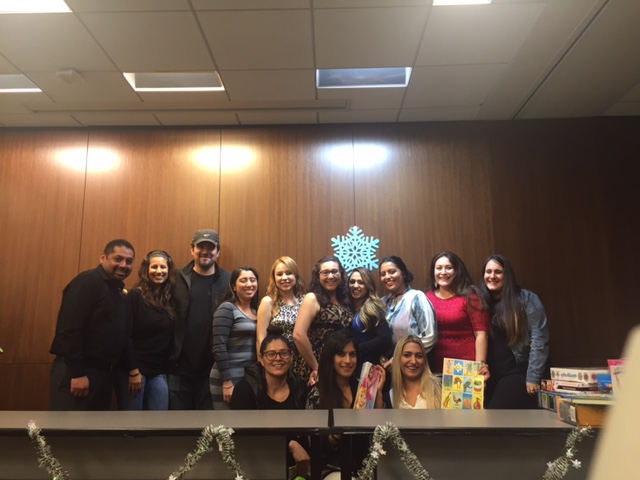 Aliento Holiday Social!
Aliento faculty and students gathered for the Fall 2015 Aliento Holiday social! Students got the chance to take a mental break from finals and connect with their peers. A toy drive also took place at this social; the toys were donated to a local organization helping underprivileged communities.
---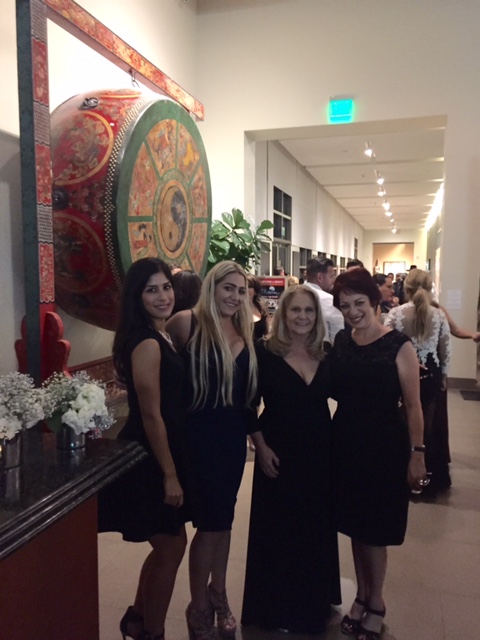 PARA TODOS Magazine's 20th Anniversary Gala
On October 10th, PARA TODOS Magazine commemorated its 20th anniversary with a gala event, the Icon Awards, in Orange County, California. This was a celebration of PARA TODOS' successful journey and the impact world famous Latinos in entertainment have made to audiences around the world. Aliento, The Center for Latinx Communities was invited to take part in the unforgettable festivity dedicated to advocating and empowering Latinx communities.
---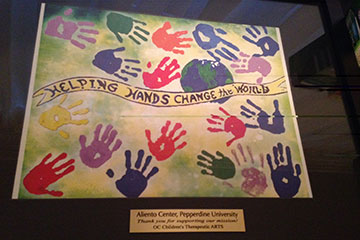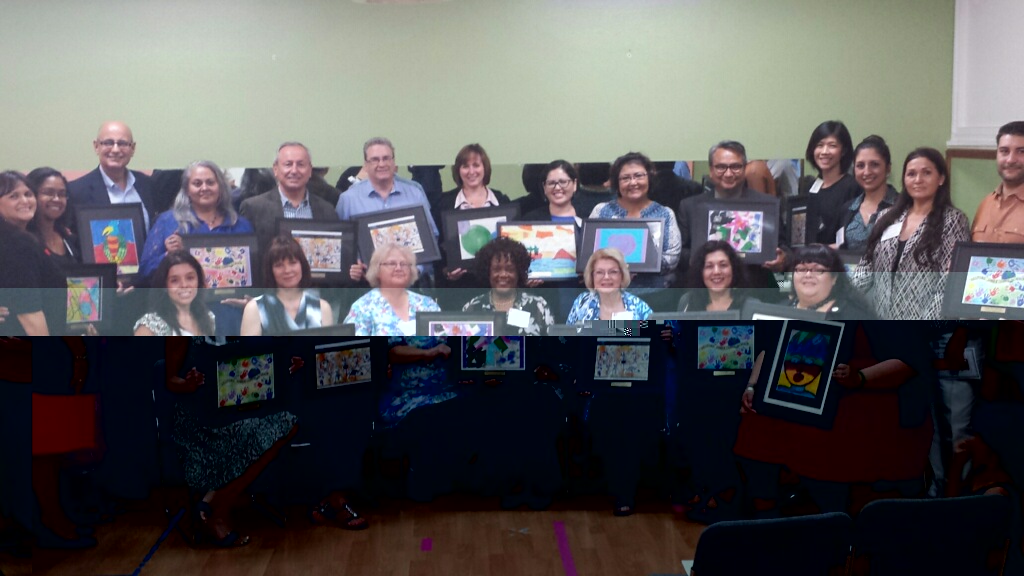 Annual OCCTAC Community Partner Celebration 2015!
Aliento, The Center for Latinx Communities was a Community Partner Award recipient at the Annual OCCTAC Community Celebration. The Aliento Center has teamed up with The Orange Children's Therapeutic ARTS Center (OCCTAC) and is currently working on research projects intended to continue to enhance and provide enrichment and after school programs and services for children and families.