MA in Psychology - Evening Format

Social Understanding. Scientific Analysis.
The psychology master's degree program is designed to provide students with a thorough understanding of the principles of psychology. Within a strong clinical framework, the program offers theoretical and practical learning in a supportive environment, preparing individuals for a host of professional endeavors.
Master of Psychology Program Overview
Program Length / Units
1.5-2 years / 36-48 units
Unit Cost
$1,225
Start Terms
Fall, Spring, Summer
Campus Locations
West Los Angeles, Irvine, Encino (Please note that your campus of choice cannot be guaranteed. Campus offerings are contingent upon availability and subject to change.)
A Master of Arts in psychology can serve as your gateway into the human services field or as a stepping stone into a doctoral program. Gain a theoretical and practical understanding of the principles of psychology within the framework of a strong clinical emphasis. Courses present various aspects of the art and science of psychology as it is applied to the understanding of human behavior and to the prevention, diagnosis, and treatment of mental and emotional disorders.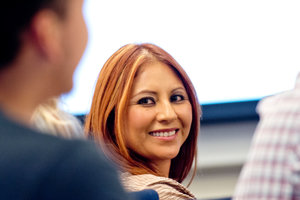 Master of Psychology Program Benefits
Nationally recognized faculty who bring strong clinical experience into the classroom
A values-based curriculum that focuses on personal and professional growth
Opportunities to gain real-world experience through on-campus clinics and community partnerships
Small classes to encourage a supportive environment
Convenient class schedules offered on weeknights and occasional weekends