Our Mission
GSEP Career Services, in collaborative partnership with faculty, staff, and the community, is committed to providing students and alumni with the tools and strategies to align their personal values with their career objective and apply their talents in real-world settings, building lifelong employability and careers of purpose, service, and leadership.
Student Learning Outcomes
Upon graduating from GSEP, students will be able to:
demonstrate self-knowledge by identifying their interests, values, and strengths
identify compatible career pathways and related occupational information
define one or more concrete career objectives to pursue, and implement an action plan
communicate the connection between their relevant qualifications and their career objective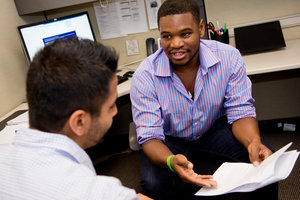 Why Hire Pepperdine ?
Pepperdine equips students for purpose, service, and leadership through rigorous academics that are grounded in Christian values. The small size of the school encourages students to actively participate in their courses, in turn building the soft skills and industry expertise that companies seek most.