Financial Aid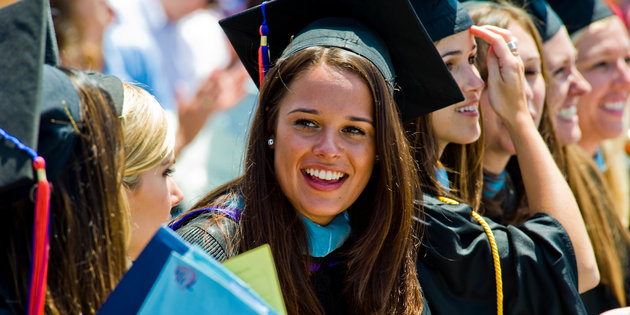 More than 75 percent of our students benefit from our financial aid programs. Our staff in the Financial Aid Office is available to answer any questions you may have about the financial aid application process, as well as help you navigate the details of funding your education at GSEP. Get in touch today.
Contact
Phone: 310.568.5775
Fax: 310.568.5755
Email: GSEPfaid@pepperdine.edu
Mailing Address
Pepperdine University Graduate School of Education and Psychology
GSEP Financial Aid Office
6100 Center Drive, 5th floor
Los Angeles, CA 90045
Office Hours
Monday-Friday, 8 AM-5 PM
Financial Aid Application Process
Financial aid may take several weeks to process; therefore, students are encouraged to apply for financial aid at least 8 weeks prior to the start of their studies for the academic year. Students must reapply for financial aid each academic year.
To be eligible for financial aid an applicant must:
Be a U.S. Citizen or Resident Alien
Not be in student loan default
Be enrolled in a degree-seeking program
Be enrolled at least half-time to borrow federal loans
Be enrolled full-time in coursework to receive Pepperdine grants and scholarships
How to Apply
To apply for financial aid, please follow the steps below:
To be considered for financial assistance, you must complete the Free Application for Federal Student Aid (FAFSA) at www.fafsa.gov and add Pepperdine University using the school code, 001264. For an easy step-by-step guide on how to complete the FAFSA, click here.
In some cases, we may require additional information for your financial aid application. If so, the GSEP Financial Aid Office will notify you via email. You may also check your "To Do" list in your Student Center to find out if additional information is required. (To access your Student Center, log in to Wavenet and click on the "Student Services" link in the upper right of the Wavenet homepage).
Note: If you are planning to enroll in one of our on ground programs and use federal financial aid in Summer 2019, please submit a 2018–2019 FAFSA by June 30, 2019 midnight Central Time. Otherwise, you will not receive federal financial aid for the Summer 2019 term. Please also complete your 2019 - 2020 FAFSA application in order to be considered for financial aid for Fall 2019 through Summer 2020. ​
For ​100% online Psychology ​​students​: ​if you plan to use federal financial aid in Spring 2019, please complete a 2018-2019 FAFSA.
Step 2: View and Accept Your Financial Aid Awards in Wavenet
You will receive an email notification to your Pepperdine email address when you have been awarded financial aid, along with instructions to log into the University portal, Wavenet, to accept, decline, or reduce each financial aid award in Wavenet before your aid can be processed by the Financial Aid Office.
For detailed instructions on how to view and accept, decline or reduce your financial aid awards, view the Wavenet Financial Aid Guide.
If you accepted a Federal Direct Stafford loan, you are required to complete Entrance Counseling online at studentloans.gov. The purpose of Loan Counseling is to inform you of your rights and responsibilities in borrowing a student loan. This is a federal requirement and must be completed.
If you accepted a Federal Direct Stafford loan, you must also complete an online Direct Loan Master Promissory Note (MPN) at studentloans.gov. Additional information about Federal Direct Stafford Loans can be found by clicking the "Types of Aid" link on the blue menu at the left of this page.
• Step 5: Complete the Federal Direct Graduate PLUS Loan application and Master Promissory Note each academic year.
If you plan to borrow the Federal Direct Graduate PLUS Loan, a PLUS application and PLUS Master Promissory Note are required to be completed online at studentloans.gov. A credit check is required for the Federal Direct Graduate PLUS Loan. If denied for the loan, you can reapply with a cosigner or appeal the denial through the Department of Education.
Alternatively, if you prefer a private educational loan, please apply with your lender of choice directly. Additional information regarding private loans and comparisons can be found by clicking the "Types of Aid" link on the blue menu at the left of this page.
If you have further questions, please contact the Financial Aid Office via email at gsepfaid@pepperdine.edu or phone at 310-568-5775.
Pepperdine University Financial Aid Code of Conduct
Pepperdine University is a Christian University committed to the highest standards of academic excellence and Christian values.
As members of the Pepperdine community, we act with integrity; we treat others with respect and dignity; we carefully steward the University's resources; we avoid conflicts of interest or commitment; we maintain confidentiality; we comply with legal and professional obligations. We are individually accountable for our own actions, and we are collectively accountable for upholding these standards of behavior and complying with all applicable laws, policies, standards, and regulations. We constantly strive to meet our ethical expectations and place student needs at the center of the decision-making process. Moreover, because the Pepperdine community is composed of many distinct constituencies, we understand that, beyond the general ethical principles outlined in this document, we may be subject to additional rules of conduct specific to our respective roles within the Pepperdine community.
As financial aid professionals, we abide by the following guiding principles of the profession:
Make every effort to serve students seeking assistance from the Financial Aid Office.
Educate students and families through quality consumer information.
Respect the dignity and protect the privacy of students, and ensure the confidentiality of student records and personal circumstances.
Ensure equity by applying all need analysis formulas consistently across the institution's full population of student financial aid applicants.
Provide services that do not discriminate on the basis of race, gender, ethnicity, sexual orientation, religion, disability, age, or economic status.
Recognize the need for professional development training, conferences, and continuing education opportunities.
Be committed to removing financial barriers for those who wish to pursue postsecondary learning.
Be aware of the issues affecting students and advocate their interests at the institutional, state, and federal levels.
Promote the free expression of ideas and opinions, and foster respect for diverse viewpoints within the profession.
Maintain the highest level of professionalism, reflecting a commitment to the goals of the National Association of Student Financial Aid Administrators.
Commit to the highest level of ethical behavior and professionalism and refrain from conflict of interest or the perception thereof.
In accordance with our commitment to avoid conflicts of interest and adhere to ethical standards, we abide by the following:
We do not accept anything of more than nominal value from any lending institution including gifts, compensation, equipment services, expense paid trips, reimbursement for expenses, meal tickets or other incentives or inducements. We do not engage in revenue sharing and will report to senior administration any lender who approaches us about revenue sharing, lender stock options, or other benefits that could be perceived as a conflict of interest.
We do not receive anything of value for serving on the advisory board of any lending institution.
The University's lender lists are based solely on the best interests of the students or parents who may use the list without regard to financial interests of the University. The Financial Aid Office will review and evaluate each lender's performance regularly and no less than annually.
We will clearly identify and fully disclose the criteria and process used to select lenders. Students are informed that they have the right and ability to select the lender of their choice regardless of the lender list.
No lender may appear on a lender list if the lender has an agreement to sell its loans to another lender without disclosing this fact. In addition, no lender may negotiate to be a lender with respect to a certain type of loan by providing benefits to a College as to another type of loan.
We do not allow any employees of a lender to provide staffing assistance in our financial aid offices.