Financial Aid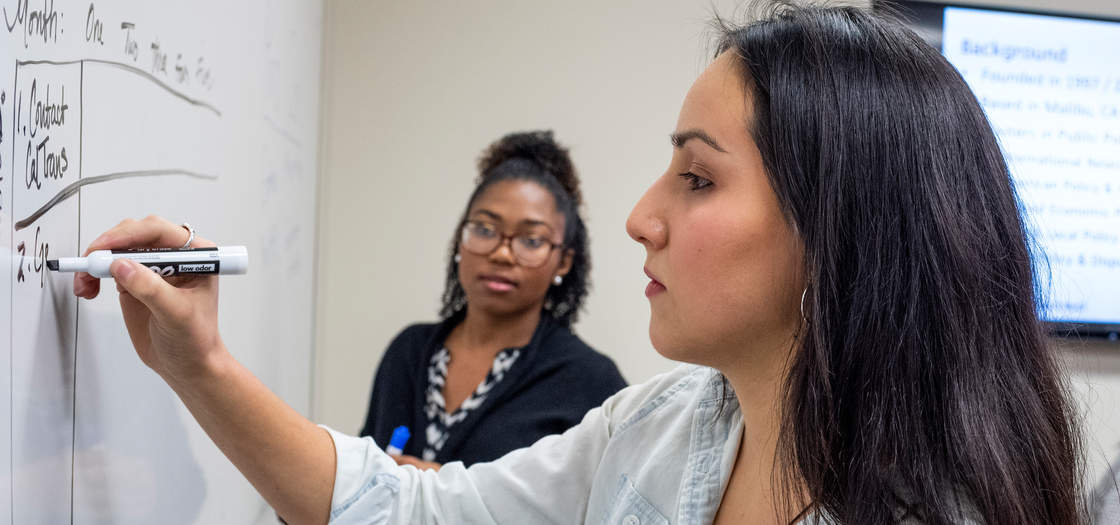 GSEP Financial Aid Office Visitor Policy
Under the direction of federal and state authorities and Pepperdine University leadership, the GSEP financial aid office is now available for in-person services.
To ensure the safety of our students and staff, please adhere to the following guidelines if you visit our office in person:
Check-in at the front desk to meet with an available Financial Aid Advisor.

Only one visitor is allowed at one time in each office (an exception for those with children).

Masks are required regardless of vaccination status.
Please visit Pepperdine's COVID-19 page for the latest information and guidance.
---
More than 75 percent of our students benefit from our financial aid programs. Our staff in the Financial Aid Office is available to answer any questions you may have about the financial aid application process, as well as help you navigate the details of funding your education at GSEP. Get in touch today.
Contact
Phone: 310.568.5775
Fax: 310.568.2399
Email: GSEPfaid@pepperdine.edu
Schedule an appointment here
Mailing Address
Pepperdine University Graduate School of Education and Psychology
GSEP Financial Aid Office
6100 Center Drive, 5th floor
Los Angeles, CA 90045
Office Hours
Monday-Friday, 8 AM-5 PM
---
GSEP Financial Aid Event(s)
Upcoming Event(s)
For Online Psychology WINTER 2022 Admits--Financial Aid Overview Webinar: Tuesday, November 30th, 2021-Register
Past Event(s)
For Onground/Hybrid Programs SPRING 2022 Admits--Financial Aid Overview Webinar: Wednesday, November 10th, 2021- Recorded session (Passcode: d6Z@xFL5)
Federal vs. Private Loans-A Student Loan Overview Webinar: Tuesday, June 8th, 2021- Recorded session
Understanding Credit and Budgeting Webinar: Tuesday, February 23rd, 2021- An hour presentation and Q+A where we discussed credit management, budgeting, protecting yourself from identity theft, understanding your credit report, and financial health and wellness tips. Recorded session (Passcode: pi@5iXZf).
---