Master of Arts in Social Entrepreneurship and Change
Make an Impact on Social Justice
The Master of Arts in Social Entrepreneurship and Change program will prepare students to work in social activism and entrepreneurship, to become better leaders in their industry, or to pursue doctoral studies.
Program Overview
Program Length / Units
1.6 years / 40 units
Unit Cost
$1,225
Start Term
Fall
Campus Location
West Los Angeles / Online Hybrid Program (Please note that your campus of choice cannot be guaranteed. Campus offerings are contingent upon availability and subject to change.)


Designed for both working professionals and full-time students alike, this online hybrid program equips students with the critical knowledge, skills, and resources to lead and effect change in their organizations, local communities, and across the globe. As social entrepreneurs, students learn to examine complex social problems and to create sustainable market-based solutions. As impactful leaders, students learn management practices such as formulating strategies, implementing programs, and creating marketing campaigns. In the second year of the program, students participate in a global exchange experience in a developing country, and the program culminates in a social enterprise capstone project.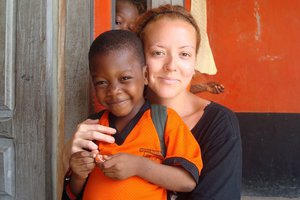 Program Benefits
Prestigious program at the #46-ranked university in the US*
Outstanding faculty, recognized experts, scholars and clinicians
Cohort model designed for strong peer support and lifelong professional relationships
Small class sizes providing a supportive learning environment and meaningful student-faculty interactions
Hybrid format with 60 percent face-to-face and 40 percent online instruction
Global exchange experience creates a well-rounded global perspective of social, economic, and community issues
Capstone project provides a firm professional next step after completion of the program
Extensive networking opportunities through our alumni network with more than 20,000 professionals
* U.S. News & Report, Best Colleges Rankings, National Universities