Master of Arts in Social Entrepreneurship and Change
Effect Positive, Sustainable Change in 20 Months
This online hybrid program equips individuals with the knowledge, skills, and resources to effect change in their local communities and across the globe. In less than two years, students create an approach for impactful leadership while learning management practices such as formulating strategies, implementing programs, and creating marketing campaigns.
Program Overview
Program Length / Units
1.6 years / 40 units
Unit Cost
$1,225
Start Term
Fall
Campus Location
West Los Angeles / Online Hybrid Program (Please note that your campus of choice cannot be guaranteed. Campus offerings are contingent upon availability and subject to change.)


Designed to help facilitate work in social activism, this program offers students the critical skills needed to create a more just world. As social entrepreneurs, graduate students will learn to effect positive change by generating solutions to pressing social problems, searching for root causes, and creating value that transforms individuals, communities, and nations. Central to this master's program is the belief and understanding that real change begins from within--both within the person and the community. From that foundation, students build their leadership capacity to effect change around the globe. Offered as a 40-unit degree, this online hybrid program is designed to be completed in just 20 months, over five terms.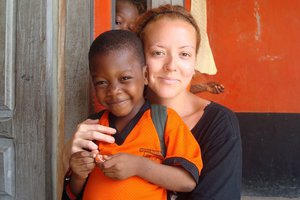 Program Benefits
20-month, comprehensive program designed for both professionals employed full-time and full-time students, as well as students located outside Southern California
Online hybrid program model which delivers course work via a blend of face-to-face interaction and online instruction
Nationally-recognized faculty who are dedicated to student academia and professional success
Global exchange experience creates a well-rounded global perspective of social, economic, and community issues
Cohort model designed for strong peer support and lifelong professional relationships
Capstone social enterprise course designed to provide students a firm professional next step after completion of the program