Our Story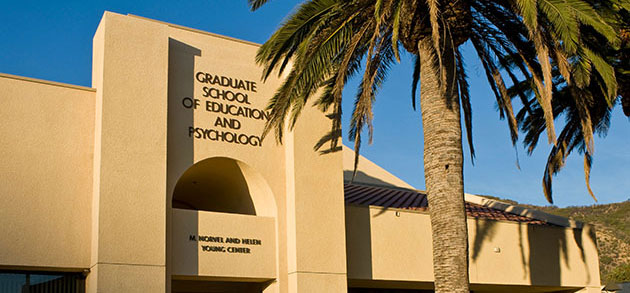 The Graduate School of Education and Psychology (GSEP) enrolls approximately 1,600 students. With our main headquarters located at the West Los Angeles Graduate Campus, the Graduate School also offers select programs at graduate campuses in Calabasas, Irvine, and Malibu, as well as online.
From the University's beginning, the discipline of education has played a prominent role in the academic program of the institution. With the growing emphasis on improving educational techniques in the public and private school systems statewide, Pepperdine University met increasing demands for leadership and transformed its existing Department of Education into a professional School of Education. The school was formally established on January 1, 1971.
In 1951 a master's degree in psychology was offered for the first time, marking the genesis of what eventually evolved into the Division of Psychology in the School of Professional Studies. In January 1981 after the decision to phase out the School of Professional Studies was made, the Division of Psychology became part of the Graduate School of Education. In March 1982, the Graduate School of Education officially changed its name to the Graduate School of Education and Psychology.
Since its founding GSEP has been carrying out our mission to be an innovative learning community where individuals of diverse cultures and perspectives work collaboratively to foster academic excellence, social purpose, meaningful service, and personal fulfillment.
As exemplified by our predecessors, this mission continues to inspire us today as we prepare future generations to influence individuals and communities, both locally and globally, to transform into the best possible expression of themselves. With your continued support, our mission endures, grows, and thrives —just as it has since its humble beginnings.