PhD in Global Leadership and Change

Introducing our new PhD program: Doctor of Philosophy in Global Leadership and Change
The Doctor of Philosophy in Global Leadership and Change program prepares students to become visionary leaders, as well as agents of change in creating new directions in strategy and policy. This program was specifically designed for individuals who are focused on research. Graduates of the program are likely to hold positions in NGOs, think tanks, higher education, health care, military leadership, federal and state government, and other organizations.
Program Overview
Program Length / Units + Dissertation Units

4 years average / 66 units + (2 units per term until completion of dissertation)
Unit Costs
The PhD in Global Leadership and Change program includes courses charged $1,550 per unit at the EdD level and $1,840 per unit at the PhD level.
Start Term
Fall
Campus Location
West Los Angeles (Please note that your campus of choice cannot be guaranteed. Campus offerings are contingent upon availability and subject to change.)
Our PhD program focuses on leadership theory within local and global organizations, organizational behavior, qualitative research and analysis, and transforming organizations in the global community. Students will establish new methods of analysis, resulting in creating new knowledge via original research.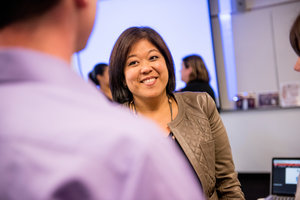 Program Benefits:
Designed for the working professional, with classes that are 40 percent online and 60 percent face-to-face
Provides an environment for faculty mentorship and close peer interaction, since this highly selective program is capped at 18 students
Taught by faculty who have renowned academic credentials and strong professional expertise
Access to prominent global experts
Developed specifically to create and shape new, innovative directions in research
Conveniently located at our West Los Angeles Graduate Campus, which is close to Los Angeles International Airport (LAX) and just off the 405 freeway