Collaborative Partners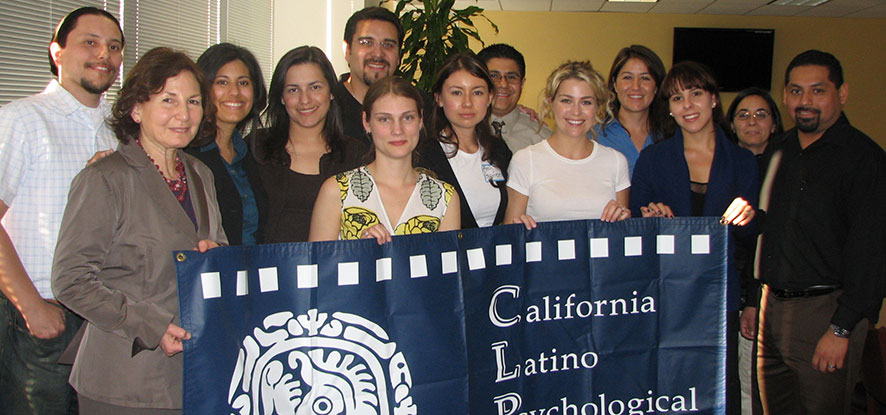 The California Latino Psychological Association
The California Latino Psychological Association (CLPA) is dedicated to advocating and serving the mental health needs of the Latino community. CLPA is invested in the clinical, research and academic issues related to Latino Psychology. The CLPA advocates for social justice on issues affecting the mental health of Latino communities; and the quality of education, training and work environments of Latino Psychologists.
Multi-Ethnic Collaborative of Community Agencies (MECCA)
MECCA is a coalition of community leaders committed to enhancing and improving the quality of life for underserved Arab, Chinese, Iranian, Korean, Latino, and Vietnamese communities in Orange County.
MECCA is committed to creating a sustainable system of health care delivery among our members through the direct delivery of mental health, primary care, and social services. MECCA cultivates dialogue around disparity elimination through solution-oriented research and advocacy. For more information, please visit: http://ocmecca.org/
Casa De La Familia
The Mission of Casa de la Familia is to address the mental health needs of individuals of all ages who have suffered a psychological trauma, in a culturally relevant manner with dignity, compassion and mutual respect. The focus of the psychological treatment, education, and outreach we provide is to the under-served and most marginalized minority populations. For more information, please visit: http://www.casadelafamilia.org/
Magnolia Park Family Resource Center
The mission of Magnolia Park Family Resource Center (MPFRC) is to create healthier communities by advocating for families and providing services, resources, and information that will enable them to become healthier, stronger and more successful. Located in the City of Garden Grove, MPFRC serves local community members of all backgrounds and socio-economic status. For more information, please visit: http://www.ci.garden-grove.ca.us/commserv/familyresource/magnoliapark