PsyD in Clinical Psychology

Promoting Mental Health and Serving Society
The Doctor of Psychology in Clinical Psychology program will prepare students for careers as licensed clinical psychologists, serving their communities through applied clinical practice. This program is accredited by the American Psychological Association through 2027*.
*For further information about the accreditation status of this or any other psychology doctoral program, please contact the APA Office of Consultation and Accreditation, American Psychological Association, 750 First Street NE, Washington, D.C. 20002-4242, Phone: (202) 336-5979.
Program Overview
Program Length / Units
4 years / 82 units
Unit Cost
$1,550
Start Term
Fall
Campus Location
West Los Angeles (Please note that your campus of choice cannot be guaranteed. Campus offerings are contingent upon availability and subject to change.)
Pepperdine University employs the practitioner-scholar model of doctoral training in which academics, clinical training, and research are conjoined. This rigorous program consists of three years of clinically relevant coursework and supervised clinical training, followed by one year of internship, and completion of a clinical dissertation. After completion of postdoctoral clinical training, graduates will be eligible to be examined for licensure as psychologists throughout the country and in Canada.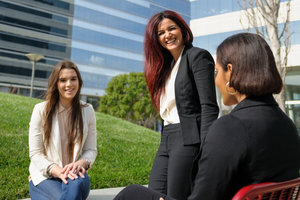 Program Benefits
Ranked #6 Psy.D. program in the US*
University-based doctoral program with access to major-university resources at the #46-ranked institution in the US**
Outstanding faculty, recognized experts, scholars and clinicians
World-class clinical training opportunities, including 4 university-based clinics, and training rotations throughout southern California
Dedicated support and resources to help find and secure practicum and internship placements
97% overall internship placement with 91% placed at APA-accredited internships
100% of alumni are licensed psychologists in most recent 5-year post-graduation survey
*U.S. News & World Report, Best Grad School Rankings, Clinical Psychology
** U.S. News & Report, Best Colleges Rankings, National Universities