Admission to the Latina/o Mental Health Program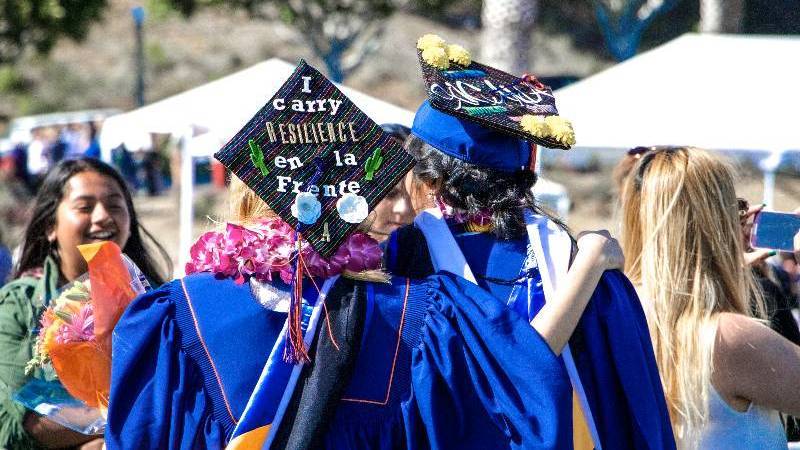 Applicants to the Latinx Mental Health specialization do not need to possess Spanish-language skills. A bachelor's degree is required although no prerequisite courses are required prior to starting the program. Applicants without recent or relevant course work (within the last seven years) in psychology, however, will be required to complete foundational courses in preparation for the core curriculum. Foundational courses are offered as part of the master's program. This program does require an interview with the program director and core faculty.
Prior to or postmarked by the application deadline, all applicants must submit:
Application for admission with a nonrefundable processing fee.
Official transcript in a registrar's sealed and stamped/signed envelope from the accredited institution that awarded the baccalaureate degree to the applicant. Applicants may possess a bachelor's degree in any field. Applicants who are pursuing their bachelor's degree at the time of application should submit an in-progress (current) transcript and will be required to submit a final transcript showing the degree posted after completion of their undergraduate program.
Two professional recommendations from individuals familiar with the applicant's academic or professional competencies. Recent college graduates should have at least one academic recommendation. Applicants who have been out of college more than three years should use professional recommendations. Recommendation Form
A three-to-five-page typed personal statement, describing previous training and experience with the Latinx community, current interests, future professional goals, and reasons for applying to the program.
Applicants with seven or more years of qualified full-time work experience who wish to waive the GRE/MAT must submit an additional two-to-five-page statement summarizing their work experience and describing how this experience has helped to prepare them for graduate study in psychology.
Students admitted to the program will be assessed for Spanish proficiency by taking a language proficiency examination and through an interview process.
Application Deadlines
Fall 2022 Application Deadline
To be considered for a $3000 scholarship, apply by February 22, 2022*
*Deadline is for application submit only. Supplemental materials are not yet required.
Classes Begin
First day of Fall term begins September 6, 2022