Continuing Education Programs
Center for Global Partnerships and Learning – Certificate Programs
Pepperdine University Graduate School of Education and Psychology (GSEP), through the Center for Global Partnerships and Learning, is committed to the continued development of leaders for lives of service, purpose, and leadership. In alignment with our commitment to lifelong learning, we offer innovative learning opportunities dedicated to developing leaders who will serve as catalysts for inspiration and change. Our programs center on values-based learning and are singularly designed to leverage contemporary topics to enhance your skills and engage you in discourse around emerging skill development and trends.
In the spirit of Excellence and Innovation, GSEP's non-degree certificate programs are facilitated by subject matter experts who are skilled in their respective fields, whether as faculty of the university or as Global Partners; each of our programs is developed based on the subject matter and industry expertise. Our goal is to provide each participant with an opportunity to develop and enhance their skills for continued success.
In the spirit of continued partnership and professional learning advancement, any participant in our certificate programs will also be eligible for a scholarship to any of our GSEP graduate programs.
Organizational Partners - If your organization is looking for training and/or workshops in Leadership Development, Women's Leadership, Diversity, Equity, Inclusion, or any other areas of Training and Professional Development related to strategic management, please feel free to contact us. The Center can partner with you to develop and deliver customized training opportunities and certificate programs that can enhance the skill set of your staff, from the front-line staff to your Senior Leadership, we are here to help.
For more information please contact the center at c4gpal@pepperdine.edu or visit https://linktr.ee/pepperdine.
Diversity, Equity, and Inclusion Professional Certificate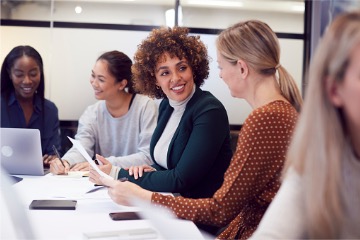 Our certificate in Diversity, Equity, and Inclusion is a 4-day intensive program focused on inclusive leadership practices to develop a culture of DEI awareness within your organization and community. Attendees will be able to engage in social, political, and emotional learning activities in order to normalize conversations about identity, culture and current diversity, equity and inclusion issues. They will gain an understanding of the difference in diversity, equity and inclusion concepts; participate in and learn a variety of engaging facilitated learning techniques for self -reflection, while exploring strategies for personal and organizational leadership and change. Lastly, participants will experience the value of narrative storytelling and the power of personal experiences as a learning tool for expanding their organizational focuses on inclusion strategies.
Certificate in Global Leadership and Multi-Faith Engagement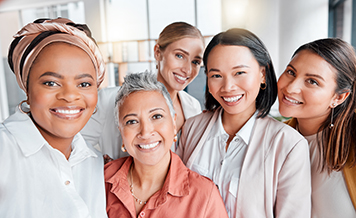 The Center for Women, Faith & Leadership(CWFL) supports and equips women of faith to assume and advance in leadership roles and influence decision-making in global affairs, with particular emphasis on religious freedom, conflict resolution, and peacebuilding. The certificate is based on multi-faith and multi-cultural exploration, skill building for global leadership advancement, and mental health self-care for sustainable leadership. The program helps respond to questions related to faith-related identity, global leaders' network expansion, leadership skills, self-development, self-care, and finding a supportive community of women of faith.
Leadership Innovation & Executive Wellbeing Certificate Program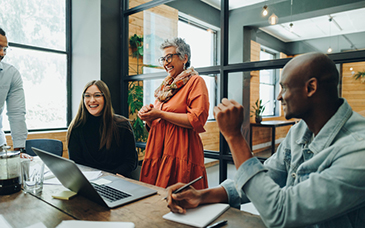 A recent Gallup Survey in 2021 confirmed that post-pandemic, leadership burnout is at an all-time high. The Certificate Program in Leadership Innovation and Executive Wellbeing at Pepperdine University champions the belief that 'Leaders Matter.' Our Executive Leadership Certificate Program is an extending education platform designed to equip influential leaders to cultivate extraordinary leadership functioning and self-care as they navigate this new era of transformation, innovation, and disruption. The program creates immersive learning environments that thrust leaders into executive well-being, strategic innovation, and a future prepared. We do this through a 2-day intensive educational retreat and executive certificate program at Pepperdine University. Our program distinction focuses on Leadership Care: Who takes care of the leader who takes care of everyone else? This dynamic program is a place for leaders to rejuvenate, realign and design extraordinary success. We inspire leaders to create global impact and become extraordinary game changers.
Building and Leading Resilient Teams for Organizational Learning and Change Agility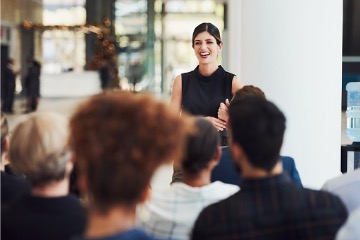 The ability to build and lead resilient teams has never been more important.
Collective resilience is the team's ability to overcome adversity, and then adapt and grow together because of that adversity. Resilient teams are the key to both individual and organizational resilience. Resilient teams are stronger together and they make learning and change possible. This certificate program provides the knowledge and skills required to build and lead resilient teams in organizations of any size, in any industry.
What you will learn:
Raise morale in the workplace by creating a positive climate for people to work in.
Boost teamwork by developing cohesion among team members.Improve employee motivation and commitment by providing purpose in the workplace.
Improve employee motivation and commitment by providing purpose in the workplace.

Increase the team's ability to solve problems and overcome challenges by facilitating team learning.

Enhance the organization's ability to change and compete by supporting organizational learning.
Who should enroll?
This certificate program is specifically designed to accommodate both new and seasoned supervisors, managers, and senior leaders in the same cohort. People that aspire to a leadership role may also apply.
Pepperdine Kairos Consulting Certificate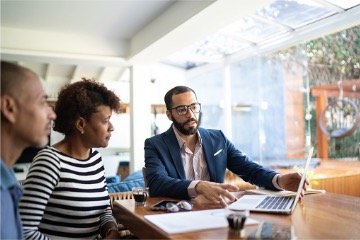 This program is designed to equip students with a diverse set of skills, knowledge, and experiences that can be applied throughout their consulting careers. In addition to lectures and case analysis, guest lectures by practicing consultants in data analytics and law will be used to ensure a combination of both breadth and depth of knowledge related to the myriad business problems consultants will solve throughout their careers. Under the direction of our academic and practitioner faculty, students will work in teams to solve real business problems in diverse industries and deliver cogent recommendations rooted in deep analysis. Students will propose their findings to a CEO or his or her team of executives and receive feedback on both presentation skills and content. This program is relevant to those who are interested in consulting as a career and/or whose current or future job involves staff consulting or line management using consultants.
Women's Executive Leadership Certificate Program
Pepperdine is proud to partner with Her Element Network, a mission-driven company dedicated to empowering women at all levels. Through this partnership, we are delivering an accelerator program for women in leadership.
This program was specifically designed by women to support women in the workplace. Through a nationwide network of leading women, award-winning authors, and leadership experts we are able to bring an exceptional Women's Executive Leadership Program and experience.
This program consists of 9 online courses. Participants meet once a week in 2-hour sessions, for a total of 54 hours. Courses are facilitator-led and offer guided discussions, self-assessments, practical exercises, and projects to empower participants the opportunity to practice and apply new concepts, knowledge, and techniques learned.
Participants complete the program with a personal growth plan and tools needed to create value for their teams, drive change in their organizations, and further their advancement in leadership.
The Alchemists Lab's STEAM (Science, Technology, Engineering, Art and Math) Skills for the 21st Century Educators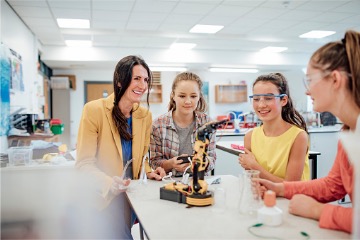 This program is designed to encourage creativity, motivation, and leadership in the classroom. Participants will be provided an opportunity to learn the necessary skills and competencies to lead a more fun, engaging, and playful STEAM-centric classroom.
Participants will be able to:
Identify STEAM concepts and features.
Encourage questioning, inquiry-based, and project-based techniques.
Build STEAM lessons that are grade-level appropriate and define learning objectives.
Connect classroom learnings to different subjects and to real-life experiences.
Chile Four C's Hands-On Educational Venture Experience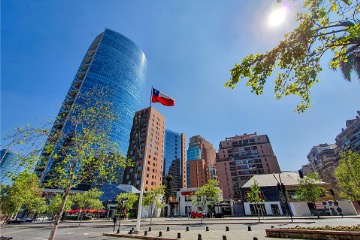 This program is designed as an experiential immersive leadership experience. You will fly down to Chile and spend a week in the beautiful country engaging with social enterprises, immersing yourself in Chile's culture, and having leadership discourse and dialogue with Chilean leaders. The intent of the program is to develop your leadership acumen through self and team development based on the 4 C's:
Competence - Acquire the organizational acumen and interpersonal skills to effectively execute organizational functions, manage others, and accomplish goals.
Character - Become an ethical leader with a deep sense of self-awareness, confidence, and the capacity to interact effectively with others, think creatively, and learn from experience.
Commitment to Community - Gain an understanding of how we live in a highly interdependent community in which we must show concern for its success, choose to act to improve circumstances, and acknowledge a balance between individual goals and the common good.