Apply to Pepperdine GSEP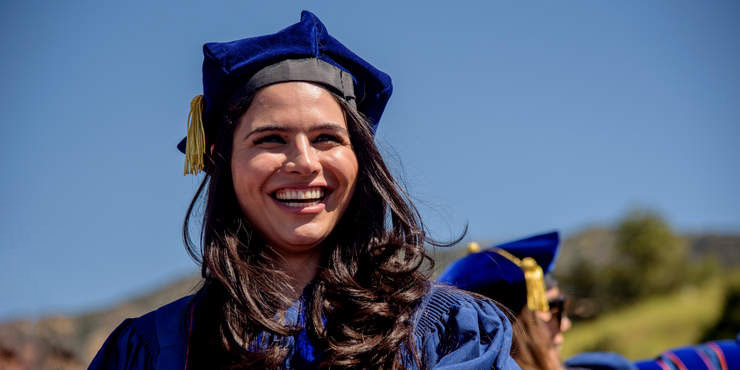 Thank you for considering the Graduate School of Education & Psychology at Pepperdine University. We look forward to working with you and serving as a helpful resource throughout your application process. Please contact us if you have any questions regarding our programs or the application process.
As you explore your programs of interest, it is important to take note of the items you will be required to submit in addition to completing all parts of the Online Application. Understanding each program's specific requirements will help streamline your application experience.
Students who have been continuously absent for two or more terms must file a petition for readmission by completing an Application for Readmission Form with the GSEP Admissions Office. If readmitted, students are required to comply with current program requirements.
Students who have been absent for more than two calendar years are required to file a new application with the GSEP Admissions Office, pay the regular application fee, and be considered for admission based upon current admission requirements. The readmission applicants will be notified promptly after a decision has been made. All students who are readmitted are responsible for clearing their student accounts before being permitted to register. If returning students wish to change their original degree objective, they must file a new application with the GSEP Admissions Office and pay the regular application fee.
Online Psychology Programs Application
MA in Psychology – Online Format

MA In Clinical Psychology with an Emphasis in Marriage and Family Therapy – Online Format

MS in Applied Behavior Analysis – Online Format
Applicants interested in applying to our online psychology programs must complete the Online Psychology Application.
Applicants who attended schools outside the United States are required to submit certified transcripts in English. Submitted transcripts must include a cumulative grade point average (GPA on a 4.0 scale, A = 4.0) that has been evaluated by a NACES member credential service (www.naces.org) such as the World Education Services, Inc. (www.wes.org) or the International Education Research Foundation (www.ierf.org)
If you have not completed your bachelor's degree at the time of application, submit a current transcript. Upon degree completion, you are required to provide official transcripts in a sealed envelope prior to enrollment.
Mailing Address:
Pepperdine Graduate School of Education and Psychology Admissions
6100 Center Drive 5th Floor
Los Angeles, CA 90045, USA
International applicants whose native language is not English are required to submit a minimum passing score of 550 on the Test of English as Foreign Language (TOEFL). The computer-based TOEFL test requires a minimum passing score of 80. Information concerning the availability of this test in foreign countries can be obtained by contacting TOEFL, Educational Testing Services, Princeton, NJ 08540, USA or online at www.toefl.org. As an alternative to the TOEFL, you may submit a score of at least 6.5 on the IELTS exam. You can find out more at www.ielts.org
International students must submit their I-20 checklist documentation directly to the Office of International Student Services (OISS) after admission and enrollment confirmation. Please click here for forms and to access more information.