Flexible MA in Clinical Psychology with MFT Emphasis

Designed for Working Professionals
This program's evening format offers an academic and practical foundation that prepares students to serve individuals, couples, families, and groups as licensed psychotherapists. With graduate campuses located across Southern California, and flexible class schedules, the evening format is ideal for working professionals.
Program Overview
Program Length / Units
2-3 years / 60-66 units
Unit Cost
$1,225
Start Terms
Fall, Spring, Summer
Campus Locations
West Los Angeles, Encino, Irvine
Formats
The program is designed to prepare students to work in community counseling, governmental entities, or educational settings, or to launch their own private practices. The clinical training and academic preparation also equip students for doctoral programs in clinical psychology, counseling psychology, or family therapy. Additionally, Pepperdine offers course work that prepares students for licensure in both Licensed Marriage and Family Therapy (LMFT) and Licensed Professional Clinical Counseling (LPCC). As part of the program, students gain supervised counseling experience in clinical settings.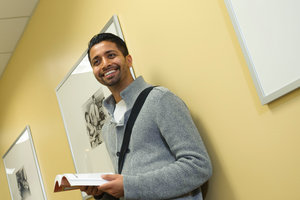 Program Benefits
Award-winning faculty members who provide mentorship, as well as real-world experiences that link classroom learning to field of practice
Small class sizes provide an environment for faculty mentorship, close peer interaction, and lifelong professional relationships
Class availability to fit your schedule, at three accessible locations throughout Southern California
Professional development, whether you're looking to continue your studies in a doctoral program or obtain your LMFT or LPCC licensure to launch your career
Extensive networking opportunities, courtesy of our alumni community network, made up of more than 20,000 professionals