Spanish Language Development Curriculum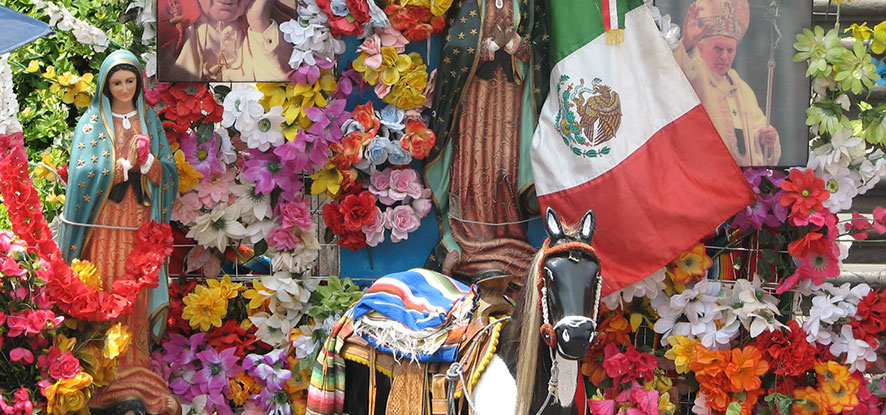 For the Latinx Mental Health program, the practicum class will be offered in Spanish for students who are fluent in Spanish and who are also providing services in Spanish at their placements.
Two additional courses, at 3 units per course, will be added to the curriculum in order to include the technical Spanish language courses in the program.
Technical Spanish I - 3 units (PSY 672)
Technical Spanish II - 3 units (PSY 673)
In our attempts to keep tuition costs down for students, the program offers the Psychology in Latin America (PSY 670, 3 units) course as an elective. This course is designed to experience culture from an international perspective through an immersion experience in Latin America. The immersion experience addresses a context specific understanding of Latinx culture as well as the influence of United States culture on Latinx American communities. Students will engage in various cultural experiences and develop their Spanish language skills in the delivery of mental health services to Spanish-speaking communities. The Spanish-language component for this course will be offered at various levels of proficiency. The immersion experience will take place in different parts of Latin America.
The Psychology in Latin America course meets one semester of Technical Spanish, but will not be required. For example, a student has several options under this proposed structure:
Enroll in one semester of Technical Spanish at Pepperdine and enroll in the immersion course during the summer to fulfill their other language requirement.
Meet both semesters of the language requirement at Pepperdine and not elect to take the summer immersion trip.
Meet both semester language requirements at Pepperdine, and potentially enroll in the summer trip for additional experience and exposure.
This structure allows students to begin developing their Spanish language skills during their first year. As students begin their practicum placements, students who are fluent in Spanish will be providing services in Spanish and will also be taking practicum in Spanish. This allows for students to utilize their Spanish-language therapy vocabulary and terminology throughout their tenure in the program.
Students entering the program who are not bilingual would take their Spanish-language classes during the first year as well, but will not be providing services in Spanish and therefore, will enroll in one of the offered practicum courses of the general MFT program.
The Spanish language courses are not intended to be language acquisition courses, but rather designed to facilitate students' understanding of the Spanish language within a mental health context. For example, students who have limited, or no, Spanish abilities learn a basic conversational mental health vocabulary, while students who are advanced in their Spanish language abilities learn more advanced psychological theories and techniques. For student just learning Spanish these courses not designed to teach the linguistic competencies needed to provide therapy in Spanish, but rather to lay a foundation by which students can continue to build on through additional language classes, immersion experiences and practice.