Aliento Program FAQs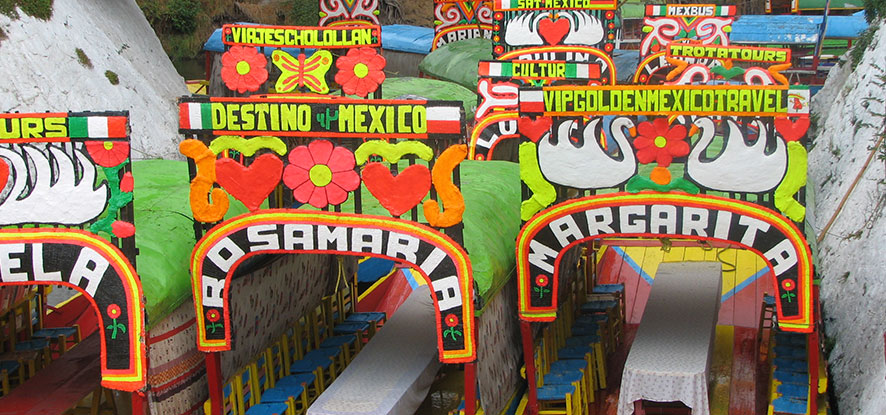 Am I required to have advanced Spanish-language skills prior to enrollment?
No. Any student may apply to the program. Depending on the student's level of language proficiency, students will be placed in either our beginning or intermediate advanced Spanish language courses.
Does Pepperdine have clinical practicum sites in place that provide services to Spanish-speaking clients?
Yes. Aliento has partnered with several community-based agencies and school-based systems where students will have the opportunity to provide services in Spanish.
Are any of the Latina/o Emphasis courses conducted in Spanish?
Yes. The Technical Spanish courses are offered in Spanish and several of our courses are bilingual, with an opportunity for students to further enhance their linguistic abilities.
Am I required to do practicum in Spanish?
No, but we encourage students who are fluent in Spanish to take the opportunity to provide services to underserved monolingual Spanish communities.
I am interested in Pepperdine's evening-format master's program in psychology. Where should I begin?
The first step in the process, and the best way to get all of your questions answered, is to attend an information meeting. For a schedule of upcoming meetings and to RSVP to the meeting of your choice, please visit GSEP Info Sessions. If you are unable to attend, please contact us at (310) 568-2317 to set up a one-on-one appointment.
What are the admission periods for the master's programs in psychology? When will I know if I am accepted?
For the Latina/o specialization, enrollment is offered one time each academic year in the fall at the Irvine Graduate Campus. Applicants are encouraged to submit their applications in advance of the deadline. You will receive a decision via mail within a couple of months after the submission of your completed application.
Application deadlines:
Fall: June 1 (Deadline for the Latina/o specialization)
Spring: October 1
Summer: February 1
Do I have to send in all application materials at once?
No. You can send in different pieces of your application as they are completed. We will hold any materials that arrive under your name, but will only begin tracking you and corresponding with you as an applicant when we receive your completed application materials.
What are my chances of being accepted into the program?
At Pepperdine, we utilize a holistic approach in our thorough review of each and every application. This means that we do not disqualify any applicant based on any one part of their application. However, our priority is always to accept applicants of quality and integrity.
What are the minimum admission requirements?
What is the autobiographical personal statement?
The autobiographical personal statement is a two-to-five-page, typed (double-spaced) essay that should discuss your interest in the Latina/o Mental Health program, your professional and personal goals as they relate to working with Latina/o communities, and why you have chosen to apply to Pepperdine. Since we use a paper-based application process, this is chance to let the admissions committee get to know you and any information you believe is relevant to your admission into the program.
Will professional references be accepted?
References should come from individuals who are familiar with your professional and academic abilities. Recent college graduates should have at least one academic recommendation, while applicants who have been out of college more than three years may use either academic or professional recommendations. We encourage applicants to request that their recommenders send letters in addition to the forms provided in the application booklet.
Can foundation classes be waived?
Students who have taken undergraduate or graduate-level courses judged to be equivalent in content to foundation-level courses may petition to waive such courses. Previously taken courses will qualify for waiver consideration if they were taken no earlier than seven years prior to admission and a grade of B or better was earned. Applicants without recent course work (within the last seven years) in psychology, however, will be required to complete foundational courses in preparation for the core curriculum. Foundational courses are offered as part of the master's program.
Can the GRE/MAT be waived?
The GRE/MAT test may be waived if the applicant meets one of the following criteria:
Seven or more years of post-bachelor's, full-time work experience (does not have to be psychology related)*
Cumulative undergraduate GPA of 3.7 or higher
Completed master's degree (in any field)
*Applicants with seven or more years of full-time work experience who wish to waive the GRE/MAT must submit an additional two-page, typed, double-spaced statement summarizing their work experience and describing how that experience has helped to prepare them for graduate study in psychology at Pepperdine.
Where should I send my application materials?
All application materials, including GRE scores, should be sent to our West Los Angeles Graduate Campus, regardless of which campus an applicant plans to attend. The GRE institutional code is R4326, department 2001. The MAT code is 2729. The admission address is:
Pepperdine University Graduate School of Education and Psychology
Office of Admissions
6100 Center Drive – 5th Floor
Los Angeles, CA 90045
Are there additional requirements for international applicants?
The first step is to send all international transcripts to be evaluated by either the International Education Research Foundation (www.ierf.org) or World Education Services, Inc. (www.wes.org) for a comprehensive report that they will send directly to Pepperdine. This process can take a few weeks.
Please also be sure to submit all original certified transcripts in English to Pepperdine directly.
All international applicants must complete the International Student Data Form as part of their online application.
International applicants whose first language is not English are required to submit a minimum score of 550 on the Test of English as Foreign Language (TOEFL). The computer-based TOEFL test should have a minimum score of 220. Information concerning the availability of this test in foreign countries can be obtained by contacting TOEFL, Educational Testing Services, Princeton, NJ 08540, USA or online at www.toefl.org.
What is the difference between the two master's programs in psychology?
The MA in Psychology program provides students with a theoretical and practical understanding of the principles of psychology within the framework of a strong clinical emphasis. This program prepares individuals for doctoral study in psychology or positions in human services, vocational counseling, or marketing.
The MA in Clinical Psychology with a Latina/o Mental Health Emphasis in Marriage and Family Therapy also provides students with a theoretical and practical understanding of the principles of psychology within the framework of a strong clinical emphasis, but with an increased focused on working with Latina/o communities as a clinician, by preparing students for application for Marriage and Family Therapist (MFT) and LPCC licenses in the state of California. The MA in Clinical Psychology with a Latina/o Mental Health Emphasis program provides the same training as the MA in Clinical Psychology, but with an enhanced understanding of working with Latina/o communities. Students in both programs leave with the same working knowledge in psychology, but those students who graduate from the Latina/o emphasis program graduate with enhanced cultural and linguistic foundations. As part of the curriculum, students are required to gain supervised counseling experience in approved clinical settings. This program is designed for students who wish to gain knowledge and develop skills necessary for providing high-quality psychotherapeutic services with Latina/o communities in a variety of settings.
How long do the master's programs in psychology take to complete?
Both of Pepperdine's evening-format masters in psychology programs offer great flexibility. Each student can progress at his or her own pace, taking fewer or more courses each term, depending on each individual's preference. Part-time students may take as few as 3 units per term and full-time students may take as many as 12 or more units per term.
As a full-time student taking 6 units each semester, one can complete the MA in Psychology in as few as one-and-a-half to two years, or the MA in Clinical Psychology with an emphasis in Marriage and Family Therapy in as few as two-and-a-half to three years.
When are the classes offered?
Classes in the evening-format program are offered in the late afternoon and evening. Each class meets once per week, either 4:15-7 p.m. or 7:15- 10 p.m. Classes are offered Monday- Thursday. During the summer term, classes meet twice per week.
Where is Pepperdine's evening-format master's program in psychology offered? Do I have to take all of my classes at the same campus?
At Pepperdine we offer evening-format psychology courses at our Irvine, Calabasas, and West Los Angeles Graduate Campuses. Once enrolled in the Latina/o emphasis program, students can take courses at any of our three campuses. However, all Latina/o Mental Health Emphasis course will only be offered at our Irvine graduate campus location.
Can I change programs if my interests change?
Yes. It is possible to change between the evening-format MAP and MFT programs once enrolled in the program. Nine courses are common to both programs and eligible credit can be transferred. For entry into the Latina/o Mental Health program, any student wishing to change in to the Latina/o Emphasis once enrolled in one of our other programs will need to be interviewed prior to receiving permission to change programs.
Yes. The best way to learn about opportunities for grants, loans, scholarships, and assistantship positions is to attend one of our information meetings, as most meetings include a financial aid presentation. To find out the schedule of financial aid presentations, please call (310) 568-2317.
Does Pepperdine assist with clinical practicum experience?
Yes. MFT clinical training and professional development staff assist students in locating Pepperdine-approved clinical practicum sites. The clinical training staff visit and evaluate established and potential sites, while maintaining the Field Placement Directory, which lists sites approved by Pepperdine. This directory will be available at a later date.
What are the requirements for licensure as a Marriage and Family Therapist? Can I become licensed in other states?
In accordance with the Board of Behavioral Sciences (BBS), Pepperdine offers coursework which prepares students for licensure in both Marriage and Family Therapy (LMFT) and Licensed Professional Clinical Counseling (LPCC). As part of the program, you will gain supervised counseling experience in clinical settings.
An overview of licensure requirements can be found here. The Pepperdine MFT Handbook provides detailed information on preparation for licensure and can be found here.
Overall, our graduates have been quite successful in pursuing licensure in other states; however, we recommend that you contact the licensing board in the state in which you are interested in working prior to starting the Pepperdine MFT program.
LMFT
This state license is ideal for those who want to pursue marriage and family therapy in California. Licensed MFTs are core mental health professionals who help others with a vast array of interpersonal problems.
LPCC
This state license prepares you for marriage and family therapy, but it also allows practitioners to specialize in areas affecting individuals, including the following:
Rehabilitation counseling
Career development counseling
Crisis/trauma counseling
What is the average class size? Who are the faculty?
The average class size is 10 to 24 students; the Latina/o specialization operates as a collaborative cohort model. The overall student-to-faculty ratio is 14:1. Professors with graduate degrees and many years of clinical experience teach courses at GSEP; TAs do not teach classes. Click here to meet the faculty.
Can I go straight on to the doctoral program from the master's program?
There is a separate application process for admission into the doctoral program. Applicants to the doctoral program have a completed master's degree, or will have completed a master's degree prior to starting the program. Acceptance to one of the master's programs in psychology does not guarantee admission to the doctoral program.