Pepperdine GSEP FGP: Golden Jubilee
Pepperdine University has served as a sponsor of the Foster Grandparent Program since 1972. This program is a staple of the Pepperdine family, originating at the first campus on 79th and Vermont. Through this long-standing commitment, Pepperdine facilitates and manages collaborations between community service agencies, schools, educators, and volunteers willing to serve those most in need.
Join in Our Efforts
2022 will mark the 50th Anniversary of the Foster Grandparent Program (FGP) with Pepperdine University. Leading up to 2022, the FGP Advisory Committee is planning fundraisers and special events to commemorate the Golden Jubilee! If you would like to participate in the Planning Committee, contact Dr. Shanetta Weatherspoon directly at Shanetta.Weatherspoon@pepperdine.edu or at 310-568-5798.
9/11 Remembrance: LA Sparks Game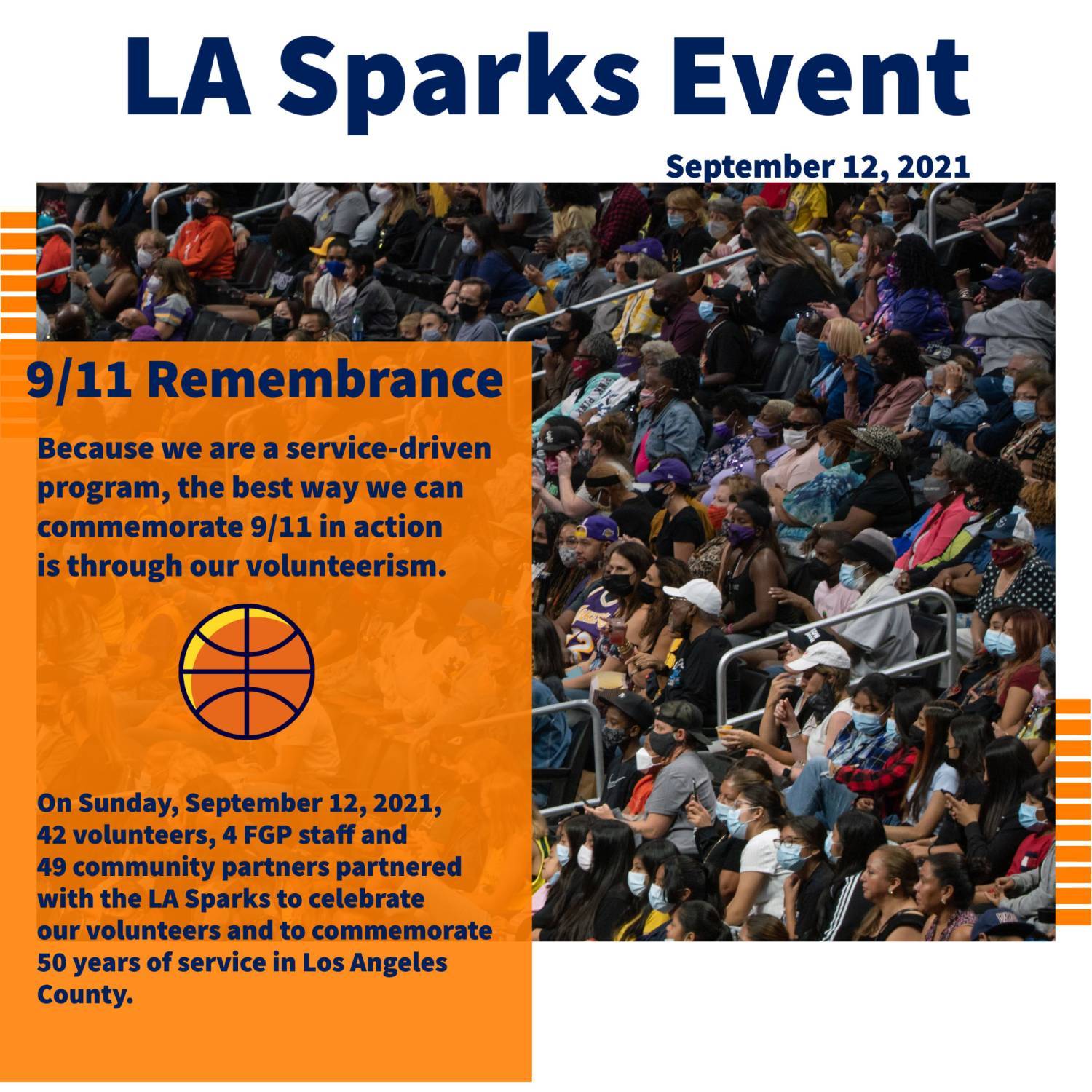 Thank you, LA Sparks and all of our supporters, for the amazing event! We look forward to a continued partnership, as we celebrate the Pepperdine GSEP Foster Grandparent Program's 50th anniversary.
Double Good Fundraiser Results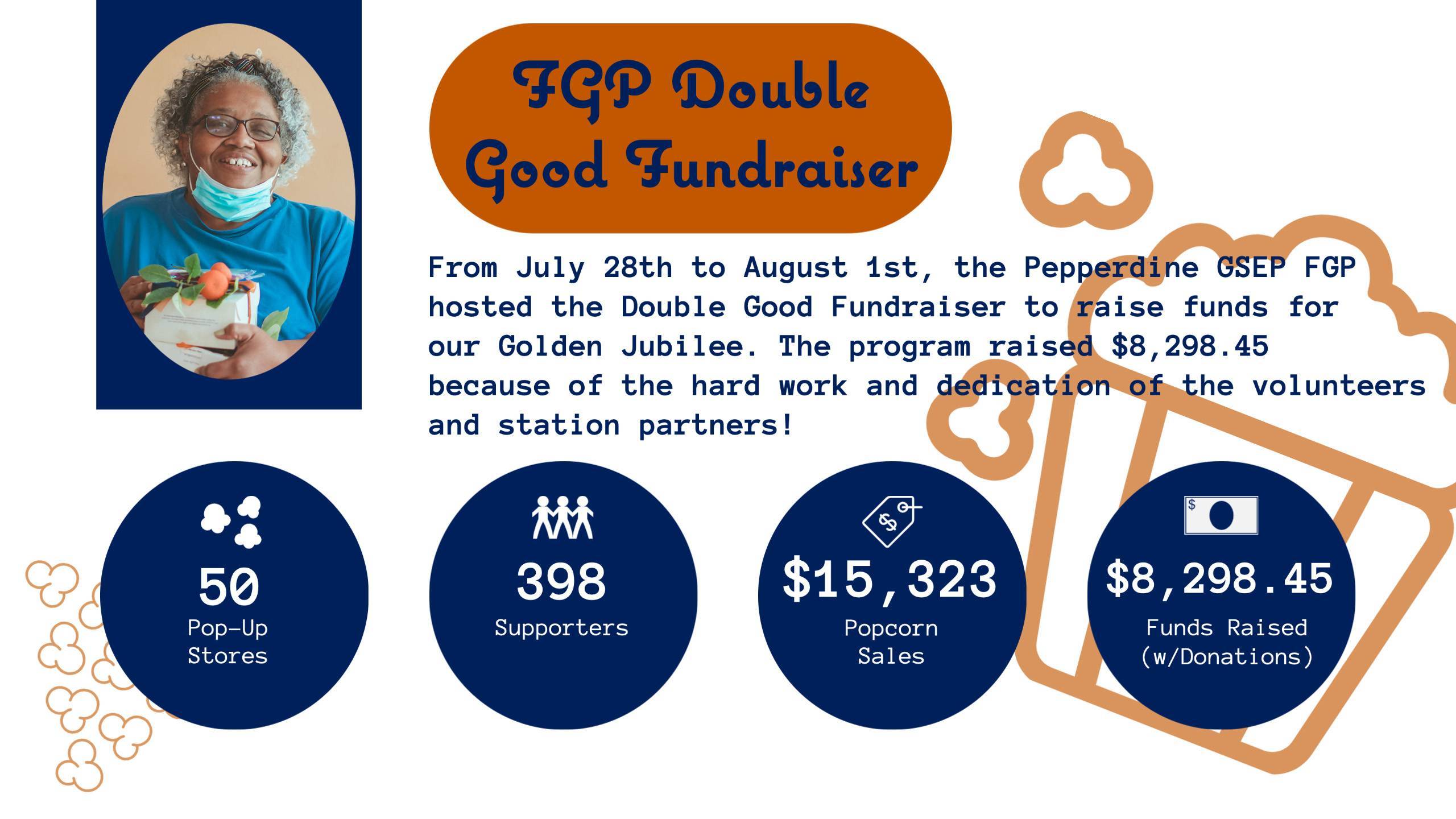 Double Good Fundraiser
Become an ambassador for the FGP Golden Jubilee Double Good Fundraiser by hosting a virtual pop-up store. The event will be from Wednesday, July 28, 2021 at 5:00 pm to Sunday, August 1, 2021 at 5:00 pm.
JOIN: Download the Double Good app on your smartphone, iPad or tablet. Enter the FGP event code: AAIAYQ. Click here to get started!
SHARE: When the event starts on July 28th at 5:00 pm, you'll have four days to make the most impact by sharing your personal pop-up store link via text, social media (i.e. Facebook) and email. Most effective campaigns use text messaging systems to share the link with friends, family and more!
FUNDRAISE: Once you join the event, create your individual pop-up store. Take a selfie and customize your store with your fundraising goals. Do not start your own fundraiser. Use the FGP event code: AAIAYQ!
All of the proceeds will go towards the Foster Grandparent Program! If you have any questions or concerns, please contact Monica Pereda at Monica.Pereda@pepperdine.edu.