Pepperdine GSEP FGP: Golden Jubilee
Pepperdine University has served as a sponsor of the Foster Grandparent Program since 1972. This program is a staple of the Pepperdine family, originating at the first campus on 79th and Vermont. Through this long-standing commitment, Pepperdine facilitates and manages collaborations between community service agencies, schools, educators, and volunteers willing to serve those most in need.
Golden Gala
Thank you for your support of the Golden Gala commemorating the 50th anniversary of Pepperdine GSEP Foster Grandparent Program! We are happy to report that we were able to recognize our amazing AmeriCorps Seniors volunteers and partners in style. Check out the Golden Gala Program!
Event Keynote Speaker: Dean Helen Williams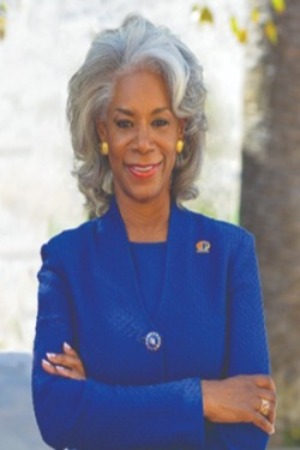 Helen Easterling Williams, EdD, is the dean of Pepperdine University Graduate School of Education and Psychology (GSEP). Williams, a lifelong educator, has served three decades in higher education leadership. Prior to assuming her role at GSEP in August 2014, Williams was the president of Health Education & Welfare International, a firm that provides consultative services designed to improve the health, education, and welfare of individuals, faith-based organizations, higher education institutions, and elementary and secondary educational organizations.
Williams previously held the deanship at the School of Education at Azusa Pacific University. There she successfully led school reaccreditation efforts (National Council for Accreditation of Teacher Education) and initial accreditation for the School Psychology Program. She established the Emerging Technology Center, and developed an international visiting scholar program. Her passion for reaching back into the community led her to pilot the African American Scholars Program for 11, 12, and 13-year-old African American males. These young scholars lived on campus, participated in hands-on workshops in math, science, and technology, and enjoyed enriching cultural outings that fostered positive identity and responsibility for their families and their communities. She also served as a professor of doctoral studies in the School of Education.
Williams also served as the Senior Assistant Dean of the College of Arts and Sciences at the University of Delaware. Among her numerous successes there is the revitalization of the University's Parallel Program for freshmen students. Her leadership resulted in improved student academic outcomes, increased enrollment (particularly of minority students), a diversified faculty, and the securing of additional fiscal resources. A program assessment led to the transition of this first-year college experience into a degree-granting program with a waiting list of applicants. She also developed the Careers in the Arts and Entertainment Program that brought students together with professionals from FUBU, Motown, the Delaware Theater Company, and legendary icons such as Ruby Dee and Ossie Davis. During her tenure in the community college there, Williams piloted the first young United Nations program, and a Gospel Choir. She served on the Delores J. Baylor Women's Correctional Institution Recidivism Board, the People's Settlement Association Board of Directors, and the Board of Trustees for the Tower Hill School.
Williams earned her bachelor's degree in speech correction with a minor in biology from Jersey City State College, a master's degree in speech and language pathology from Towson State University in Maryland, and a doctorate of education degree in educational leadership at the University of Delaware. She has written articles and presented on topics such as K-12 education, international education, technology, and technology integration for teacher candidates. She is an American Council on Education Fellow (2004-2005) and a lifetime member of Delta Sigma Theta, Sorority, Inc. She is also an ordained elder in the African Methodist Episcopal Church serving presently at First A.M.E. Church in Los Angeles, California. Rev. Dr. Helen Easterling Williams is the mother of two daughters (Shawniqua T. Williams, MD and Camille Marie Evans, Esq.), the proud grandmother of Joseph, Joshua, and Joelle, and a beloved mentor to countless young men and women throughout the world.
Event Emcee: Janora McDuffie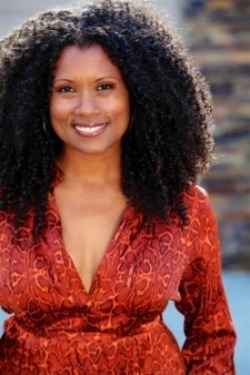 Janora McDuffie is a host, actress and voice-over artist from Durham, North Carolina. She attended the University of North Carolina at Chapel Hill as a prestigious Morehead-Cain Scholar. After graduation, Janora spent time as a management consultant for Cap Gemini Ernst & Young in Atlanta, Georgia. At the two-year mark in corporate America, however, she decided to follow her dreams and relocate to sunny Southern California.
Janora jumped in headfirst, scoring appearances on shows including Firefly, Veronica Mars, Lie To Me, Criminal Minds, NCIS: LA and The Fosters. Her most memorable role was recurring as "Social Worker Janet" on Grey's Anatomy for two seasons. She also has put her stamp on numerous independent films that have toured the festival circuit from Cannes in France to the American Black Film Festival in Miami.
As a voice-over artist, Janora is most notably the official Announcer for this year's Academy Awards. Her voice acting skills have also contributed to commercials for major companies including AT&T, McDonalds, Wells Fargo and Nike. She also added a touch a femininity to popular video games including Grand Theft Auto: San Andreas, Saints Row and Call of Juarez: The Cartel.
Out of all the roles she's played, however, Janora enjoys entertaining audiences as herself the most. She's been the on-camera host for events including the Essence Music Festival in New Orleans. She's also co-hosted shows including Black Hollywood Weekly with the siSTARS and NoMoreDownLow TV, an award-winning entertainment series dedicated to dispelling myths and stereotypes about same gender-loving people in the African American community.
On this journey of dreams, Janora makes sure to stop along the way to enjoy good wine, interesting podcasts and bacon. She currently resides in Long Beach with her wife and business partner Leila, where together recently launched Cashmere And Gold Entertainment. Contact Janora McDuffie at info@cashmereandgold.com!
Event Performer: Kuper Walker
Kuper Walker is a 16-year-old performer who has studied music, theater, voice and acting for a very large part of her life. Kuper plans on pursuing a music and musical theater career during and after high school. She won the 2021 Jerry Herman Awards and placed as a finalist in the 2021 Jimmy Awards. She recently placed second place in the Raise Your Voice for Peace competition. Contact Kuper Walker at KuperWalker@icloud.com!
Platinum Sponsorship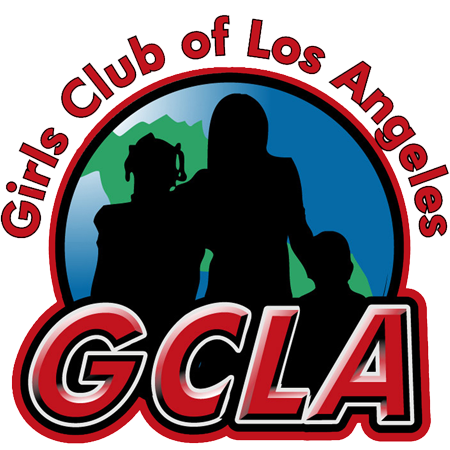 Since its inception in 1972, the Girls Club of Los Angeles has enriched the lives of underserved, promising children, youth, and families through early education, youth development, and community outreach, contributing to self-sufficient, productive individuals. GCLA focuses on three interconnected priorities: thriving youth, engaging families, and empowering communities to close the education gap and advance educational equity. GCLA upholds fundamental principles of fairness and justice and works to eliminate structural inequities that limit equitable learning opportunities for the community.
GCLA is a nonprofit agency located in the West Athens/Westmont Community of Los Angeles. GCLA works to provide children, youth, and families with the skills to face and overcome challenges through early education, development services, community engagement activities, training and advocacy, skill development, enhanced opportunities, and connections to resources.
GCLA's programming is inclusive of cradle-to-career solutions, early education (children ages 2-11), youth development (youth ages 12-26), and community strengthening/building programs (26 and over). The programs have impacted over 100,000 children, youth, and families through a full range of equitable and culturally responsive, high-quality education and youth development, food distribution, community volunteerism, and youth and adult workforce development.
At GCLA, we strive to make a difference in the lives of children, youth, parents, and the community. GCLA seeks to identify, appreciate, and leverage existing assets in the community to strengthen the capacity of individuals, families, organizations, and the community to achieve goals. Through holistic programming, GCLA sets the community on a path to overcoming challenges while constructing programs designed to deliver meaningful opportunities and support to raise graduation rates, prevent crime, job preparation, and college and career readiness. Contact the Girls Club of Los Angeles at 323.754.2122 or visit their website!
In Alliance Sponsorship

Contact Independence at Home, a SCAN Community Service at866.421.1964 or visit their website!

Contact USC Kinder2College at usck2clegends@gmail.com or visit their website!

In Support Sponsorship

A Special Thanks to Our Event Partners
Awards
This event is a celebration of excellence! In that spirit, the event planning task force, made up of volunteers, Advisory Council members, station partners and staff, will announce the recipients of the following awards:
| | |
| --- | --- |
| Pearl Williams Award for Dedication | The Pearl Williams Award for Dedication recognizes a volunteer who consistently demonstrates positivity and hope not only for their mentees but also for fellow volunteers, program staff and station supervisors. Their contagious personality and care for others are exemplary and illuminate any environment or situation. As a companion care caller, this volunteer is dedicated to the well-being of others and diligent in going above and beyond for the Foster Grandparent Program. The recipient of the Pearl Williams Award for Dedication is determined by fellow volunteers, program staff and community partners. |
| Earnestene Wilson Community Maven Award | The Earnestene Wilson Community Maven Award recognizes a volunteer who demonstrates steadfast commitment to the program and the community through service, networking and sharing knowledge for the benefit of those less fortunate. Program staff, station partners, community members and other volunteers consider this volunteer an expert in all things uplifting to the people. This volunteer not only goes above and beyond through service as a Foster Grandparent but also is dedicated to other cause-driven endeavors with the primary focus on empowering people to be their best. |
| Peer Companion Award of Hope | The Peer Companion Award of Hope recognizes a volunteer who consistently demonstrates positivity and hope not only for their mentees but also for fellow volunteers, program staff and station supervisors. Their contagious personality and care for others are exemplary and illuminate any environment or situation. The recipient of the Peer Companion Award of Hope is determined by fellow volunteers, program staff and community partners. |
| Mary Quick Award for Collaboration and Leadership | The Mary Quick Award for Collaboration and Leadership recognizes a station partner who demonstrates commitment to the Foster Grandparent Program through consistent collaboration and support, going above and beyond the call established by the contractual parameters of the partnership. This station partner is a pillar in the community and exemplifies leadership through advocacy, empowerment and sponsorship of worthy causes that not only impact their agency, but also the Foster Grandparent Program and other community organizations. Their leadership style is both transformational and impactful to all whom they encounter. |
| Gilbert-Pinkett Champion Award | The Gilbert-Pinkett Champion Award recognizes a Pepperdine community member or team who champions for the Foster Grandparent Program consistently and diligently. This Pepperdine affiliate(s) works behind the scenes to ensure that the fiscal and/or administrative capacities of the program are both effective and sustainable. The Foster Grandparent Program staff relies upon this person or team for not only administrative support, but also their talent to exemplify purpose, service and leadership. |
| Director's Choice Award for Leadership | The Director's Choice Award for Leadership recognizes a program ambassador who exemplifies the values of compassion, helping older adults and youth empowerment in their activity and service inside and outside of the Foster Grandparent Program. This leader demonstrates an impact that makes a positive difference for individuals and families and shares in the mission of strengthening our community through purpose, service and leadership. This individual is a mentor, community liaison and advocate for staff and volunteers. The Director's Choice Award for Leadership is carefully selected by the Executive Director of the Foster Grandparent Program. |