Partner Spotlight
Each quarter we will highlight one of our partners, recognizing their hard work and dedication to Pepperdine University's Foster Grandparent Program.
Partner Spotlight: The Accelerated School
Program Supervisor: Ashley Zartner (K-8 Assistant Principal)
The Accelerated School first partnered with the Foster Grandparent Program in 1994 and returned as a station partner in 2009! Since 2009, with the help of their Foster Grandparent volunteers, The Accelerated School has served almost 3,000 students. The station itself currently has 8 Foster Grandparent volunteers, including Grandmother Geraldine McAdams who has been volunteering for The Accelerated School for almost 20 years! Since 1993, as the first charter school in South Los Angeles, The Accelerated School has been preparing students with the "foundational knowledge, tools, and skills needed to be productive, engaged citizens, and lifelong learners." Besides recognizing our Foster Grandparent volunteers on a daily basis, the faculty and staff at The Accelerated School host yearly, volunteer recognition events, promoting the multi-generational community at the station!
Thank you Ms. Ashley Zartner and the rest of the faculty and staff at The Accelerated School for your dedication to our volunteers and the Foster Grandparent Program!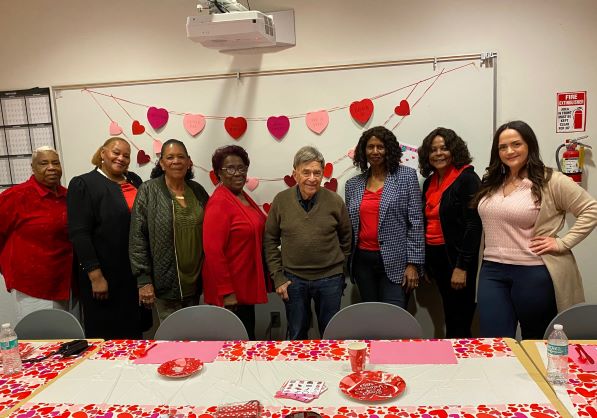 The Accelerated School
116 East Martin Luther King Jr. Blvd. Los Angeles, California 90011