Margaret J. Weber Distinguished Lecture Series

Emeritus Dean Margaret J. Weber established the Dean's Distinguished Lecture Series at the Graduate School of Education and Psychology (GSEP) in 2010. To honor her leadership and legacy, GSEP continues this event series in her name. The lecture series helps support the GSEP mission of educating students to inspire lasting change in their communities and to lead lives of purpose, service, and leadership.
---
2017 -2018 - Event Schedule
Civility: The Intersection of Faith, Intellect, and Culture

GSEP aims to be a think tank for higher education. With the Distinguished Lecture Series, we focus on important topics with civility. Collectively, we can have civil disagreements and civil discourse, all leading us to take action in a direction that will bring about a better self, society, and world. The 2017-18 lecture series will continue to explore the themes of faith, intellect, and culture and host individuals to inspire and challenge.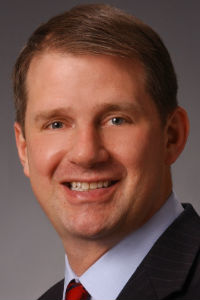 Thursday, November 16, 2017
West LA Campus | 7-9 PM
Getting Past the Surface: How Cognitive Diversity Elevates Leadership
Jonathan Silk - Leader Developer, Decorated Veteran

Mr. Jonathan Silk will explore the concept of cognitive diversity and how we can apply it to our everyday roles. Cognitive diversity refers to the differences in perceived thinking styles, knowledge, skills, values, and beliefs among teams and organizational members. Cognitive Diversity has implications for how we lead, communicate, negotiate, innovate, and make decisions in our personal and professional lives. If we interact and engage with our fellow team members through the lens of cognitive diversity, we will get to know people at a much deeper level and achieve greater success, and innovation.
Mr. Silk is an experienced leader and executive coach with a passion for developing others to improve as leaders. As a decorated veteran, Mr. Silk brings lessons from leading U.S. Army Infantry, Cavalry, and Armor units in a wide range of assignments, including leading soldiers in Iraq, Afghanistan, and Korea.
Watch the Lecture Live
---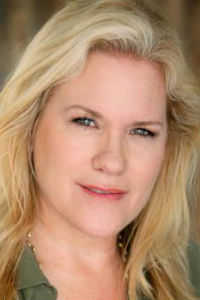 Thursday, February 22, 2018
West LA Campus | 7-9 PM
The Intersection of Clinical and Commerce
Dr. Karen Khaleghi - Cofounder of Creative Care Mental Health Treatment Centers
Dr. Karen Khaleghi and her husband Dr. Morteza Khaleghi founded Creative Care, one of the first recovery centers in Malibu, CA. Creative Care was the first to treat individuals with co-occurring disorders. Their inpatient, dual-diagnosis treatment programs and dedicated, in-patient psychiatric facility has been guiding patients to the path of recovery since 1989.
Dr. Khaleghi will share her personal and professional experience in effectively working as a clinician in the field. As a practitioner and business owner, Dr. Khaleghi aims to guide psychology students in coupling their education and training with business savvy to achieve success.


Admission is free, registration is required and available via Fonteva in December 2017.
---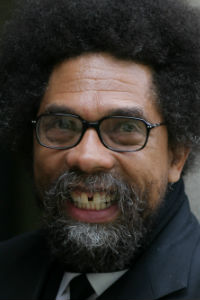 Friday, March 9, 2018
Off Camus - TBD | 7-9 PM
Prophetic Fire
Dr. Cornel West - Philosopher, Author, Activist, and Endowed Visiting Professor at Pepperdine GSEP
GSEP welcomes back Dr. Cornel West, Professor, Philosopher, Author, and Activist, who is now a visiting professor at Pepperdine GSEP for the Spring semester in the Doctor of Philosophy in Global Leadership and Change, and Doctor of Education in Organizational Leadership programs. Dr. West was invited to speak at the Weber Distinguished Lecture Series for his ability to offer ideas, spark discussion, and move our community to reflect on humanity and act with civility. His lecture is open to the public and will focus on prophetic fire, to live and inspire through more than ordinary spiritual and moral insight.
Pre-sale tickets are required and available for purchase via Fonteva in December 2017.
Watch a Portion of the Lecture Live
---
For questions or for additional information contact:
Vanessa Jahn
vanessa.jahn@pepperdine.edu
310.568-2344
---