Margaret J. Weber Distinguished Lecture Series

Emeritus Dean Margaret J. Weber established the Dean's Distinguished Lecture Series at the Graduate School of Education and Psychology (GSEP) in 2010. To honor her leadership and legacy, GSEP continues this event series in her name. The lecture series helps support the GSEP mission of educating students to inspire lasting change in their communities and to lead lives of purpose, service, and leadership.
---
2018 -2019 - Event Schedule
Living and Learning with Civility
The 2018-19 series is centered on the quote from Rev. Martin Luther King Jr., "Darkness cannot drive out darkness; only light can do that. Hate cannot drive out hate; only love can do that." Each event will host a speaker or panel who will explore thought-provoking ideas, anchored in civility to produce positive change.
---
2017 -2018 - Event Schedule
Civility: The Intersection of Faith, Intellect, and Culture

GSEP aims to be a think tank for higher education. With the Distinguished Lecture Series, we focus on important topics with civility. Collectively, we can have civil disagreements and civil discourse, all leading us to take action in a direction that will bring about a better self, society, and world. The 2017-18 lecture series will continue to explore the themes of faith, intellect, and culture and host individuals to inspire and challenge.
---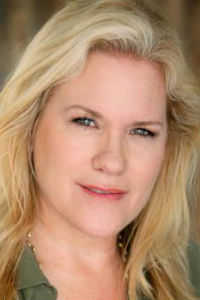 Thursday, February 22, 2018
West LA Campus | 7-9 PM
The Intersection of Clinical and Commerce
Dr. Karen Khaleghi - co-founder of Creative Care Mental Health Treatment Centers
Dr. Karen Khaleghi and her husband Dr. Morteza Khaleghi founded Creative Care Mental Health Treatment Centers, one of the first recovery centers in Malibu, CA. Creative Care was the first to treat individuals with co-occurring disorders. Their inpatient, dual-diagnosis treatment programs and dedicated, in-patient psychiatric facility has been guiding patients to the path of recovery since 1989.
Dr. Khaleghi shared her personal and professional experience in effectively working as a clinician in the field. As a practitioner and business owner, Dr. Khaleghi guided those in attendance to couple their education and training with business savvy to achieve success.
---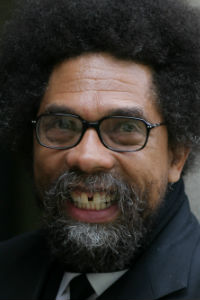 Friday, March 9, 2018
Sheraton Gateway Los Angeles | 7-9 PM
Prophetic Fire
Dr. Cornel West - Philosopher, Author, Activist, and Endowed Visiting Professor at Pepperdine GSEP
GSEP welcomes back Dr. Cornel West, professor, philosopher, author, and activist, who is now a visiting professor at Pepperdine GSEP for the Spring semester in the Doctor of Philosophy in Global Leadership and Change, and Doctor of Education in Organizational Leadership programs. Dr. West was invited to speak at the Weber Distinguished Lecture Series for his ability to offer ideas, spark discussion, and move our community to reflect on humanity and act with civility. His lecture Prophetic Fire is open to the public and will encourage attendees to live and inspire through more than ordinary means. His melodic words often soothe, yet his content drills down to the most salient point of the issues of our day. Bookmark this link to watch a portion of the 2018 lecture live.
"These are the times that test women and men's souls. Thomas Paine was right." - Dr. Cornel West
Watch a portion of Dr. West's 2017 Lecture
---
For questions or for additional information contact:
Vanessa Jahn
vanessa.jahn@pepperdine.edu
310.568-2344
---