Women's Lifelong Lecture Series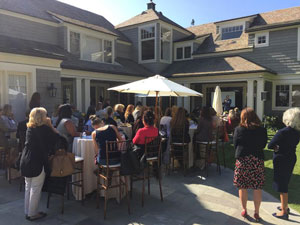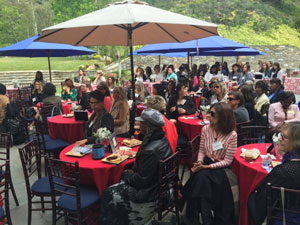 Designed for an elite group of women, the purpose of this series of presentations is to assist women in staying abreast of current events and establishing sound, logical, and innovative positions related to issues that shape our world and finding solutions to the complex questions of the day.
Participation in this three-week program is by invitation only. The group meets once a month during the fall and spring semesters for seminar presentations. Each seminar will focus on one topic, with the majority of sessions being presented by Pepperdine University faculty.
The seminar will consist of a one-hour lecture, followed by a thirty-minute "questions and answers" portion. The seminars will be held at a private residence in Pacific Palisades and are preceded by a continental breakfast. The following presentations have already taken place (some can be viewed online):
Spring Series 2018
---
"Nutritional Genetics: Is Your Health in Your Genes?"
Thursday, May 10, 2018
Dr. Susan Helm, registered dietitian nutritionist, Seaver College Associate Professor of Nutritional Science, and coordinator of the nutritional science program.
"A New Normal: Raising a Child on the Autism Spectrum"
Thursday, April 12, 2018
Adel Najdowski, Ph.D., BCBA-D is an Associate Professor and Director of the M.S. in Behavioral Psychology program at Pepperdine University
"Cancer Risk and Prevention"
Thursday, March 8, 2018
UCLA Health medical experts, Dr. Aashini Master and Erica Silver, MS discussed the genetics and the breast cancer family history connection, along with lifestyle and personal risk factors.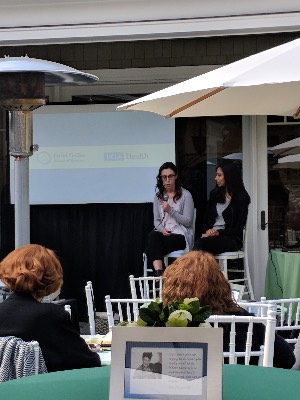 Fall Series 2017
---
"Women's Laughter is What Men are After"
Thursday, November 9, 2017
Yakov Smirnoff, World Famous Russian Comedian, Actor and Writer Star of the PBS Special "Happily Ever Laughter: The Neuroscience of Romantic Relationships"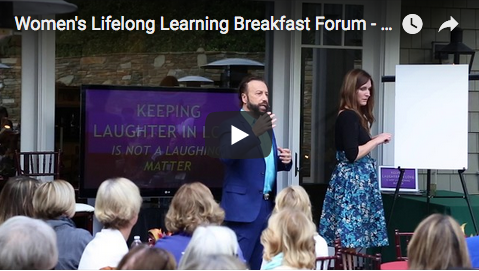 Thursday, October 12, 2017
Dr. Natasha Thapar-Olmos, Clinical Psychologist and Assistant Professor of Psychology at Pepperdine University's Graduate School of Education and Psychology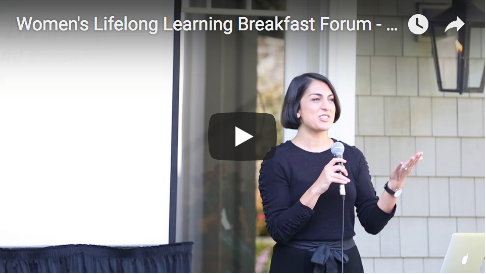 Spring Series 2017
---
Thursday, April 13, 2017
Dr. Jerry Siegel, Professor of Psychiatry and Biobehavioral Sciences, Director of the UCLA Center for Sleep Research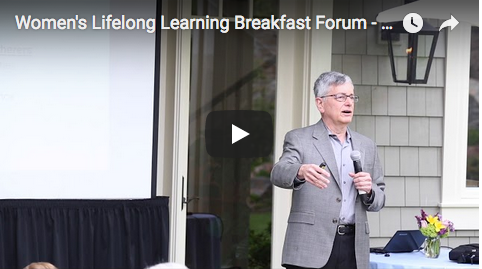 ---
Thursday, March 9, 2017
Dean Deanell Tacha, Dean of the School of Law, Professor of Law, Former Circuit Judge, Former Chief Judge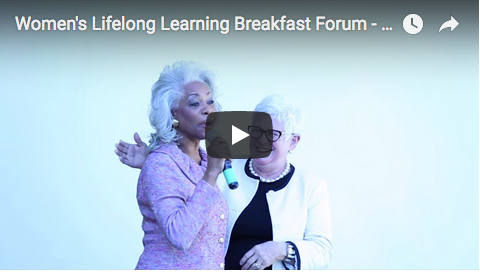 ---
Thursday, February 9, 2017
Dr. Steve Kirnon, Director of GSEP Social Entrepreneurship and Change, Professor, CEO of PharmaPlan LLC