Lifelong Learning Women's Forum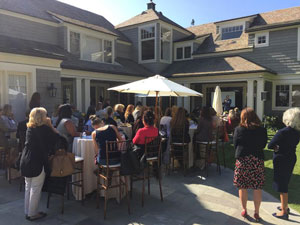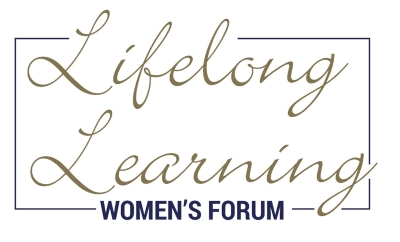 A private-invitation event for women, the Lifelong Learning Women's Forum exists to assist women in staying current on events and establishing sound, logical, and innovative positions related to issues that shape our world.
This Forum is held on the second Thursday of each month. One topic is addressed from a scholarly viewpoint, with the majority of sessions being presented by Pepperdine faculty. Each one-hour lecture is followed by a thirty-minute question and answer portion.
---
Spring Forum 2022
---
"Autism Acceptance: Moving Beyond Awareness and Toward Allyship"
April 14, 2022
April is autism awareness month. There has been a shift to move from autism awareness, which requires no action, into autism acceptance, which supports inclusion and greater understanding of autistic people and their neurotype.
To aid in this shift, Dr. Lusineh Gharapetian, Ph.D., described the features of autism spectrum disorder (ASD) and highlighted what everyone in our community should know about autism, including fostering an environment of belonging and acceptance, compassionate care, neurodiversity, and the need to break down barriers rooted in ableism.
---
"Expecting the Unexpected: A Conversation with Russ Kino MD, Medical Director, Saint John's Health Center Emergency Services"
March 10, 2022
Do you know the difference between a need for a visit to the emergency room vs. an urgent care or primary care physician visit? Has COVID-19 scared you off from visiting a doctor's office or seeking medical attention? Are hospitals really as overrun as we hear on the news?
Our conversation with Russ J. Kino, MD. FACEP, FACEM, the Medical Director of Emergency Services at Providence Saint John's Health Center, and Chief Medical Information Officer for Providence Saint John's Health Center. Dr. Kino addressed many questions regarding emergency medicine: what is it, when do you use it, and who can use it, as well as emergency medicine in the era of COVID, and the future of emergency care.
---
"Positive Psychology – Strategies to Increase Happiness, Motivation, and Energy"
February 10, 2022
"Remember this, that very little is needed to make a happy life." - Marcus Aurelius. The big question, of course, is what is that "little" and how do we find it? With so much out of our control right now it is easy to feel at the mercy of all that is happening around us. We find ourselves waiting to be happy until this and that change. With this mindset, we might be waiting a long time.
Make a shift, take action - the time is now, the moments are in front of us and we need to find a way to embrace them and find happiness.
Jocelyn Clegg, LMFT will share the science of happiness and Positive Psychology and lead us in exercises that will help chart a path of personal joy and contentment.
---
Fall Forum 2021
---
"Hormone Health: What are your hormones trying to tell you?"
December 9, 2021
Learn how to maintain hormone health and feel better than your former self. No matter what stage you are at in your hormone health journey – 30's, 40's, 50's+, how you lay the foundation for your health now impacts your perimenopause and menopause stages today and tomorrow. The presentation will be led by community health advocate and member of the board of directors for the Federation of State Medical Board, Denise Pines along with health advocate and registered dietitian, Julie E-Health.
---
"The Building Blocks of Wealth: It's More Than Just Money"
November 11, 2021
"The first wealth is health." This Ralph Waldo Emerson quote reminds us that good health is the foundation on which to build – a life, a community, and an economy. The November Lifelong Learning Women's Forum session will focus on the building blocks of wealth. Leading our discussion will be three female experts in the realms of health and wellness, relationships, and finance.
---
"Living a Transformational, not a Transactional Life"
October 14, 2021
"We are not able to fully help others until we have spent time helping ourselves." - Dr. Gimel Rogers.
Taking take time to feed your mind, body, and spirit is paramount to overall health and wellness. In order to feel engaged in your own life and available to support others, you need to guard your inner flame. This continued practice is vital to our whole being.
Dr. Gimel Rogers, a licensed and board-certified clinical psychologist with more than 10 years of clinical and training experience will engage attendees in exploring feelings, framing our struggles, and finding meaning and positivity from our experiences. Through journaling exercises and interactive discourse, Dr. Rogers will demonstrate self-care techniques to help chart a personal path to promote mental, physical, and spiritual renewal.
---
Spring Forum 2021
---
"Bitcoin and Blockchain 101: The Future of Social and Economic Inclusion"
April 8, 2021
Blockchain technology, the software behind Bitcoin and cryptocurrencies, has multiple uses beyond currency. Its technology is impacting all industries, including government, real estate, media, education, energy, agriculture, and healthcare. Dr. Lene Martin, director of Blockchain at Pepperdine, and Cynthia Ware, director of The Pepperdine Fund, provide an introduction to Bitcoin and blockchain, including an overview of its history, how it's being used today, and why it's important to be informed.
---
"Deeds Not Words: African American Women Leaders in California History"
March 11, 2021
From 19th century-colored women's clubs to 21st century elected officials, African American women in California have helped shape the civic landscape. To commemorate Women's History Month, Susan D. Anderson, history curator and program manager at the California African American Museum, will reveal little-known stories about groundbreaking black women who have contributed their leadership to the state's development.
---

"Cultural Equity and Inclusion: Obstacles and Opportunities"
February 11, 2021
During the past year, the movement towards equity and inclusion in the arts has accelerated, as it has in society as a whole. Some progress has been made, but many challenges remain. Laura Zucker, former executive director of the Los Angeles County Arts Commission from 1992-2017, and now director of the Master in Arts Management program at Claremont Graduate University and senior advisor at AEA Consulting, discusses where we've been in the cultural field, where we're heading, and how the pandemic has amplified obstacles and created opportunities.
---
Fall Forum 2020
---
"Braving the Storm of Difficult Conversations"
November 12, 2020
Approaching a difficult conversation with someone who holds differing opinions can cause fear, anger, anxiety, and division. Emotions can run high or avoidance can stifle the relationship. Dr. Carrie Castañeda-Sound, a licensed psychologist and Associate Professor of psychology at Pepperdine explores the interactions within difficult conversations through a psychological and spiritual lens. Learn to build greater self-awareness, strength, empathy, and space in order to work with the conflict and emotions that can arise in our interactions with others. Using mindfulness and activities for self-reflection, Dr. Castañeda-Sound shares strategies for navigating these difficult dialogues in our daily lives.
---
"Election 2020: On the Issues / By the Numbers"
Thursday, October 8, 2020
An election year most often compared to 1968, the 2020 national elections defies finding an easy historical precedent. A global pandemic, demonstrations for racial equality, and deeper questions of American identity, all comprise an election year like no other. Following on a similar presentation he gave prior to the 2016 elections, Pete Peterson, dean of Pepperdine School of Public Policy, returns to analyze recently available national survey data on the major issues that appear to be driving voter engagement this November. To be clear, this will be a nonpartisan look at the current state of our politics and upcoming elections. Still, the polarized results from these national polls reveal a national political culture we all need to understand better - whatever our political affiliation.
---
Spring Forum 2020
---

"Being Good Enough: It's ok not to wear all the hats right now"
Thursday, September 10, 2020
In March 2020, the nation shut down to flatten the curve of COVID-19. It's nearly six months later, and the world has slowly begun to reopen, but for many, our lives are still in disarray. A vast amount of people continue to work remotely, most children are not returning to school in person, and the fear of Novel Coronavirus remains. At the same time, we are being asked to return to business as usual, calling us into frequent role shifts throughout the day, 8 am mother and teacher to our kids, 9 am work conference call, 10 am masking up to grocery shop, 11 am support friends through difficult or unexpected experiences, and the day goes on trading one hat for another, multiple times per day. This lecture will present a biopsychosocial- spiritual understanding of the families and illness model and provide guidance on grounding women in these unprecedented times.
"Uncharted Territory: Families Navigating Remote Learning and Well-Being During the COVID-19 Crisis"
Thursday, May 14, 2020

As schools rapidly transition to online platforms in response to the COVID-19 pandemic, students and their families face unprecedented challenges. Caregivers must navigate how best to facilitate remote learning while also being mindful of children's social-emotional well-being.Dr. Miyake-Trapp explores the affordances of online learning, presents the limitations inherent to virtual environments, and equips caregivers with strategies to support children in these difficult circumstances. Issues of access and equity will also be addressed to provide critical context to the conversation.
"Negotiating for Self"
Thursday, February 13, 2020
Stephanie Blondell, Associate Director at the Pepperdine Straus Institute for Dispute Resolution, explores current negotiation theory through the lens of gender and within the cultural context as well as provide techniques to practice the skills employed by the most effective negotiators.
---
Fall Forum 2019
---
"Challenges Human Beings Face in a Human Doing World!"
Thursday, December 12, 2019

The December session focuses on ways to regulate our minds and reclaim our lives from the Doing, by finding meaning in the Being.
Psychotherapist, Lisa Bahar integrates Dialectical Behavior Therapy (DBT) concepts and shares how wise mind practices from different spiritual perspectives can enhance and inspire our connection to life.
---
"Razia's Ray of Hope - Called to Serve"
November 14, 2019
Afghanistan is notoriously one of the hardest places in the world to be a woman. In a culture with a deeply-rooted stigma against women's education, a bold woman is turning the tide one classroom of girls at a time. Born in Afghanistan, Ms. Razia Jan is the Founder of Razia's Ray of Hope Foundation which established an all-girls school in Afghanistan.
---
"Reducing the Risk of Alzheimer's in Women"
October 10, 2019
David A. Merrill, MD, PhD, Director of the Pacific Brain Health Center; Sarah McEwen, PhD, NSCA-CPT, Director, Research and Programming for the Pacific Brain Health Center; and Verna Porter, MD, Director of Programs for Dementia, Alzheimer's Disease and Neurocognitive Disorders at the Brain Health Center
Spring Forum 2019
---
"Changing the World - Female Social Entrepreneurs"
April 11, 2019

Susan Cotton, Co-Founder and Executive Chair of the Board of The Lily Project; Michelle Ellena, Founder and Executive Director of Compassion for Animals; and Hollie Stenson, Founder and CEO of the Worldwide Offices Of Making It Right
---
"Women Leaders - Let's Get Real"
March 14, 2019

Dr. Betty Uribe, Executive Vice President of California Bank & Trust and an international speaker, consultant, coach, and author
---
"Are You In A Healthy Relationship With Your Finances?"
February 14, 2019

Kate E. Phelan, Esq., Trust Officer with US Bank
---
Older Forums