Board of Visitors
Statement of Purpose
The Board of Visitors supports and advances the mission of the Graduate School of Education and Psychology (GSEP) and Pepperdine University. As ambassadors for GSEP, board members serve as advisors to the dean and faculty; introduce leaders in the educational, mental health and business community to Pepperdine; and assist with public relations on a national and global level. Members of the board contribute considerable personal and professional talents, contacts, and resources that are invaluable to the advancement of GSEP.
Board Directory
Dr. Yolanda Aguerrebere
Dr. Aguerrebere graduated with a Master of Science in School Management and Administration from GSEP in 1983, and earned her Doctor of Education in Organizational Leadership from GSEP in 2009. She retired in 2010, after 35 years of service; she spent 24 years with the Los Angeles Unified School District and 11 years with the El Rancho Unified School District.

Dr. Aguerrebere has been a teacher, instructional advisor, elementary and secondary principal, mentor, consultant, researcher, and international speaker. Dr. Aguerrebere resides in Placentia, California
---
Dr. Fereshteh Amin
Dr. Amin received her BS in statistics from Shiraz University and graduated with an MBA in 1993 from Industrial Management Institute in Tehran. Prior to her move to the US, Dr. Amin was an organizational development consultant at the Industrial Management Institute, and an academic editor at the University Publishing Center, both in Tehran. She earned her Doctorate in Education in Organizational Leadership from Pepperdine University in 2006.

Since 2006, Dr. Amin has been the principal of Amin Leadership Center, a leadership development training and coaching organization focused on multicultural leadership. She has published several scholarly articles on multicultural leadership. Her dissertation was published in Germany, and translated and published in Iran. She lives in Los Angeles.
---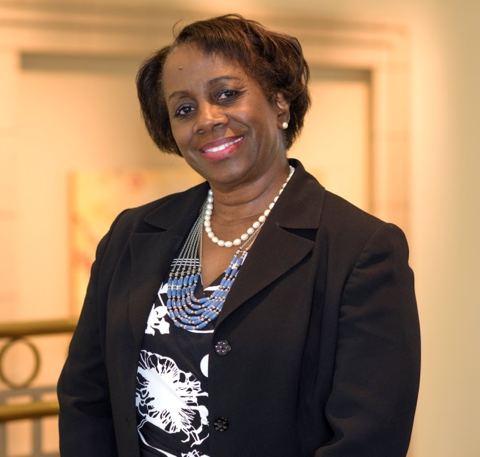 Dr. Hughie Barnes
Dr. Hughie Barnes is a life-long learner, choosing to begin work on her EdD several years after retiring from a successful career in Human Resources Management with the Federal government. Immediately following her retirement, she volunteered with Global Aid Network and served on 2 mission trips to Africa.
Dr. Barnes completed her undergraduate work in Business Administration from Huston-Tillotson University in Austin, Texas. Later she chose to earn her MBA from Pepperdine University while working full-time and raising her teen-age sister who had relocated from Texas to Los Angeles. Several years later the call to formal education came again. She began pursuing the doctorate in Organizational Leadership at GSEP, which she completed in 2013. Her passion for education has been a driving force in supporting and encouraging others. For over 40 years, she has taught youths as well as adults in her local church, conducted Christian living seminars, and women's retreats. In all of these volunteer efforts, Dr. Barnes has coordinated the program design and development, and in many cases created the curriculum that was used.
Dr. Barnes is also deeply committed to nurturing peacemaking efforts in the community. She is certified in mediation and conflict resolution with Los Angeles County. She seeks to rigorously develop this calling by using AMORE, A Ministry of Reconciliation, to help churches resolve conflicts within their congregations.
Dr. Barnes lives in Redondo Beach, enjoys reading and solving word puzzles. She is blessed with one son, who is a journalist with a local newspaper; and one daughter who is an attorney with a local law firm.
---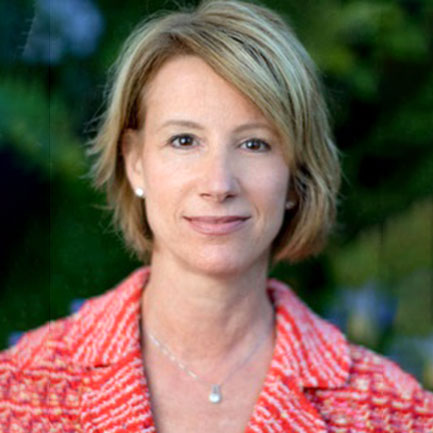 Mrs. Evelyn Booth
Mrs. Booth, LMFT, earned her MA in Clinical Psychology from GSEP and currently works in private practice as a Licensed Marriage and Family Therapist in Redondo Beach. Prior to entering the field of mental health, Mrs. Booth co-founded and ran one of the West Coast's earliest and most successful interactive agencies before its acquisition in 2005 by Meredith Corporation. After selling her agency, Mrs. Booth knew it was time to realize her dream of meaningfully improving the well-being of others and to that end she works tirelessly and passionately toward bettering the lives of children and families, in whatever capacity she can.
Mrs. Booth's commitment to Vistas for Children, a South Bay non-profit, helps ensure that multi-disabled, abused, homeless, at-risk and terminally ill children receive the necessary food, shelter, medical, rehabilitative and counseling support they deserve. At her private practice, Mrs. Booth focuses more directly on the healing of couples and families through her efforts as a trained Emotionally Focused (EFT) Therapist, where she works to strengthen attachment relationships so that foundations of safety, trust and belonging can be built. Mrs. Booth's ongoing commitment as a board committee member at the Los Angeles Center for Emotionally Focused Therapy (LACEFT.ORG) is aimed at ensuring the educational development of EFT therapists in the greater Los Angeles area. Mrs. Booth looks forward to bringing her digital marketing and clinical psychology backgrounds together to help GSEP realize its mission of fostering academic excellence, social purpose, meaningful service, and personal fulfillment.
---
Dr. Randy Clark
Dr. Clark earned his Doctor of Education in Organization Leadership degree from GSEP in 2005, and was formerly an adjunct faculty member at the Graziadio School of Business Management.

He has served as CEO of various produce and agriculture companies, and is currently on the board of a public company, as well as advising and consulting for a number of other entities. Dr. Clark is also on the Pepperdine Alumni Leadership Council. Dr. Clark lives in Spokane, WA.
---
Dr. Greg Dern
Dr. Dern works within the scholar-practitioner model of service providing consultancy in the areas of organizational design and structure. He has advised a three-time U.S. Presidential appointee on high-stakes prediction making and a police chief on team development; he has transformed California legislation into a programmatic model for the California African American Political and Economic Institute; he has provided policy research and educational program evaluation for the Los Angeles County Superior Court office of Alternative Dispute Resolution; and, recently he designed a conflict resolution education curriculum for domestic and international implementation for a large-scale NGO-University collaboration.
Dr. Dern has served the Superior Court of Los Angeles as member of the Special Panel of mediators. In 2007, Dr. Dern earned the degree of Doctor of Education from Pepperdine University; he holds a Bachelor of Science in Geology and Master of Arts in Education. He has served as an adjunct professor of education with Pepperdine University's Graduate School of Education and Psychology since 2001. He has served as a lecturer in the Negotiation, Conflict Resolution, and Peace Building program with California State University since 2011.
---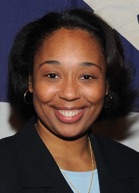 Renee F. Dorn (Ed.D., J.D., M.B.A., B.B.A.)
Dr. Renee Dorn grew up in Inglewood, California, graduated from Beverly Hills High School and Prairie View A&M University in Texas. She earned her Bachelor in Business Administration - Management (B.B.A.) and her Master in Business Administration (M.B.A.) degrees from Prairie View. In 1999, she received her Juris Doctor (J.D.) degree from Texas Southern University-Thurgood Marshall School of Law, and in May 2013, she received her fourth degree, a Doctor of Education in Organizational Leadership (Ed.D.) from Pepperdine University.
Dr. Dorn has worked in the field of education for over 15 years in different capacities. Her first job was Director of Development for a non-profit organization which recruited students and prepared them for college. She was a College Liaison at El Camino College working with many vice presidents, deans, and directors to organize and schedule classes for high school students to receive concurrent enrollment credit. As a Special Projects Administrator for one of the college vice presidents, Dr. Dorn worked on some political projects, which included voter registration and an economic summit sponsored by the college and the California Black Caucus. Also, in the community college arena, Dr. Dorn was an Adjunct Professor at West Los Angeles and East Los Angeles Community Colleges teaching business classes.
While living in Florida, she was employed by General Electric Client Business Services, Inc., a Fortune 500 company, as a Tax and Fixed Assets Analyst. In the City of Inglewood, she was a Civil Service Board of Review Commissioner conducting hearings and deliberating on cases involving local city employees. She has also been involved in local politics for over 15 years working on mayoral campaigns, representing the 51st Assembly District as a Delegate for the California Democratic State Central Committee, and running for office as a school board candidate.
Dr. Dorn works as an instructor at UCLA for their Summer Discovery Program; as a dissertation editor, strategist, and advisor; as an independent consultant/trainer for teachers and physicians with JPR Leadership Consulting; and as an Adjunct Professor teaching public administration, business, and leadership at numerous universities.
---
Dr. James B. Douglass
Dr. Douglass received his Doctorate in Applied Statistics and Research Design from Michigan State University, has completed multiple courses of study in Oxford, and is passionate about providing mental health services to the underserved. He is an experienced financial consultant, currently serving as Second Vice President at Morgan Stanley Smith Barney.
---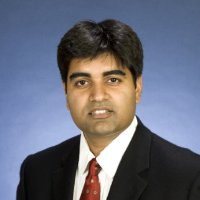 Dr. Shreyas Gandhi
Dr. Gandhi has been with Raytheon Company for 14 years, and is currently Department Manager for the Component Engineering Department. This department has 165 employees located in CA & TX with expertise in component failure analysis, component test and evaluation, and parts & obsolescence management for Raytheon's $6B Space and Airborne Systems Division. Prior to that he was the Nuclear Survivability & Vulnerability lead on several classified programs, a deputy program manager for the Trident Integrated Support Facility, program advisor to the Raytheon Space and Airborne Systems Engineering Rotation program, and is currently an instructor for Principals of Program Leadership and Leading with Focus sponsored by Raytheon Learning Institute.
Prior to joining Raytheon, Shreyas spent 3 years at Lucent Technologies in the Supply Chain Network organization. He worked as a New Product Introduction Engineer at Lucent's Bell Labs location in Whippany, New Jersey, performed Strategy & Business Development, and Product Margin Realization work while located at Lucent's corporate headquarters in Murray Hill, New Jersey and participated in the sale of the Oklahoma City Works factory to Celestica, while located in Oklahoma City, Oklahoma. He also led a team responsible for asset and inventory management at Lucent's global factories and participated in the initiative to reduce Lucent's global inventory from $6B to $2.2B in 2001.
Prior to Lucent, Shreyas worked for FutureTrak International (a DirecTV systems operator) responsible for rolling-out DirecTV programming to the Multi-Dwelling Unit (MDU) market comprised of boats, yachts, RVs, hotels, motels, etc. In this role he participated in trade shows and performed market analyses to determine the most effective distribution and rollout plan. Shreyas started his career at TRW's Electronic Space and Technology Division (since purchased by Northrop Grumman) in Redondo Beach, CA where he spent 5 years as a member of technical staff in the Component Engineering Department.
Shreyas holds a Bachelor's in Electrical Engineering from the University of California at Irvine, a Master's in Electrical Engineering from the University of Southern California, and a Master's in Business Administration and Doctoral degree in Organizational Leadership from Pepperdine University. He is currently pursuing a PhD in Global Leadership & Change from Pepperdine University, and is expecting to graduate May 2018.
---
Dr. Rosalyn S. Heyman
Dr. Heyman was honored by GSEP with an honorary doctorate of laws in 2008. Her career in education was long and distinguished, and included positions as a counselor, department chair, budget consultant, business education and English teacher, assistant principal and principal.

Dr. Heyman retired from her position with the Los Angeles Unified School District as assistant superintendent of secondary education in 1990. She lives in Woodland Hills, California.
---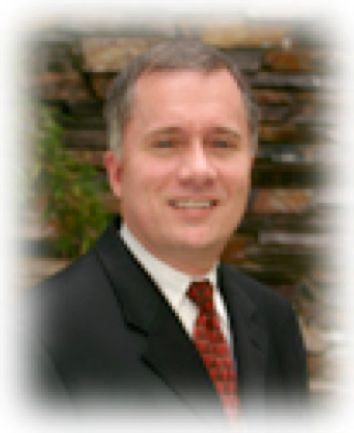 Dr. Rick Martin
Rick Martin has been Vice President of Patient Care Services and Chief Nursing Officer at Hoag Hospital since 1992. He previously served as Assistant Vice President of Specialty Care for Hoag Hospital. Prior to joining Hoag Hospital, Dr. Martin was Assistant Vice President of Patient Care Services at HCA Lewis-Gale Hospital in Salem, Virginia.
Dr. Martin was appointed to the Scott Commission and also serves on the VHA National Nursing Leadership Council, the Orange County Nurse Executive Council, and on the Advisory Board for Nurseweek. At California State University, Long Beach, Dr. Martin is on the Advisory Board and Adjunct Faculty for the School of Nursing.

Dr. Martin participates in American College of Healthcare Executives, Association of California Nurse Leaders, American Organization of Nurse Executives, National League of Nurses, American Society for Quality and Leadership Tomorrow and the Share Our Selves Clinic.
---
Dr. Claudette McLinn
Dr. McLinn received a master of science degree from GSEP in 1983, and a Doctor of Education in Organizational Leadership degree from GSEP in 2006. She is executive director of the Center for the Study of Multicultural Children's Literature, an organization which advocates for multicultural children's literature. She is a life member of the American Library Associations and has chaired and served on many prestigious book award committees in the organization.

Dr. McLinn has been a teacher, school librarian, district supervisor of ESEA Title V Library Services, and field administrator for elementary and secondary school libraries in the Los Angeles Unified School District. She retired from Los Angeles Unified School District in 2011. Dr. McLinn lives in Simi Valley, California.
---
Mrs. Mariellen Pepperdine Ostwald
Mariellen Pepperdine Ostwald graduated from Pepperdine's Seaver College in 2000, with a bachelor's degree in liberal arts and a minor in psychology. She earned a master's degree in education with a teaching credential from GSEP in 2001. She taught at Woodland Hills Elementary (LAUSD) to a combination of general and special education students.

She has a passion for many areas of education, including the field of special education. Since having her own special needs child, she has educated herself and other parents of special needs children of their legal rights within the educational system. She advocates for these children as needed.

She currently resides in Atlanta, Georgia, with her loving husband and two amazing daughters. She is an active volunteer at her local church as well as her children's schools. She enjoys tennis in her spare time. Mariellen is blessed and humbled to be the granddaughter of the founder of Pepperdine University, George Pepperdine.
---
Dr. Michael O'Sullivan
Dr. O'Sullivan graduated from the Master of Arts in Administration program at GSEP in 1974, and the Doctor of Education in Institutional Management program at GSEP in 1987. He retired from the Los Angeles Unified School District after 44 years of service.

Dr. O'Sullivan spent six years as president of the Associated Administrators of Los Angeles, serving nearly 3,000 administrators in contract negotiation and related matters. Dr. O'Sullivan remains a part-time field representative for the union.
---
Dr. Richard Sherman
Dr. Sherman is a clinical psychologist who has been active in organizations serving psychologists and the consumer for many years. He served on the California Board of Psychology for five years (2007-2012), the last two as its president. He is also a past president of the California Psychological Association and the Los Angeles County Psychological Association.

Dr. Sherman has a small private practice, and has consulted with various corporations and their staff. He is an author and an occasional radio contributor. He is also active in local and national political grassroots organizations.
---
Dr. Earnestine Thomas-Robertson
Dr. Thomas-Robertson is an alumna of George Pepperdine College and of GSEP's Doctor of Education in Institutional Management program, for which she wrote her dissertation on Globalizing in Community College Curricula.
She is the president of the Los Angeles-Lusaka Sister City Committee, Vice President of Business Relations for Born Ready Industries, Inc., and Dean Emeritus of Los Angeles Southwest College. She currently resides in Los Angeles, California.
---
Dr. Betty Uribe
Dr. Betty Uribe is the Executive Vice President at California Bank & Trust, where she leads Commercial and Personal Banking throughout Southern California. With three decades in the financial industry she is recognized as a top financial expert in her field. Her entrepreneurial background has given her a broad and universal understanding of various industries and businesses within the U.S and International Markets. A recognized authority on the psychology of leadership, organizational turnarounds, and peak performance, she has been honored consistently for her strategic intellect and humanitarian endeavors.
Dr. Uribe has worked with leaders from every walk of life – CEOs of multinational corporations, military generals, political leaders, advocates for humanity, psychologists, universities, and parents. Included in the many honors bestowed upon Dr. Uribe are "The Most Prominent Latina in Los Angeles" and "Top 25 National Corporate Elite."
Dr. Uribe is an international speaker, consultant, coach, author, and is recognized for her expertise in "Values Based Leadership." Her work has been published in four continents.
---
Dimeil Ushana, Board of Visitors Scholarship Recipient
Dimeil Ushana leads business development and startup outreach for FlashFunders, a tech-enabled investment bank that specializes in equity crowdfunding and private placements. Prior to this position, Dimeil managed investment activities for an international family office's venture capital fund.
Dimeil received a BA in Psychology, an MBA with a Finance concentration, and is currently pursing his PhD in Global Leadership all at Pepperdine University.
---
Dr. Marilyn Wright
Dr. Marilyn Wright attended BYU-Hawaii before transferring to UCLA where she graduated with a degree in psychology. Dr. Wright received both her Master's and Doctoral degrees from Pepperdine University as well as completing a two-year Psychology residency at Berkshire Medical Center in Massachusetts. For almost 20 years, Marilyn was on the Adjunct Faculty of Pepperdine and she has served on the GSEP Board of Visitors for 10 years, since its inception. In 2005, Dr. Wright was honored with Pepperdine's Distinguished Alumna of the Year Award. In 2008, The California Psychological Association awarded Dr. Wright with The Silver Psi Award.

Dr. Wright was in private practice from 1998 - 2008 in Pasadena as well as on medical staff at two leading psychiatric hospitals in the area. She is past-President of the San Gabriel Valley Psychological Association and for 11 years, Marilyn was the Director of the Los Angeles Area Chapter of AMCAP – The Association of Mormon Counselors and Psychotherapists. She currently serves on the editorial Board of the Journal "Issues in Religion and Psychotherapy".

In 2008, after 42 years of holding out for "Mr. Wright", he finally came along, and shortly thereafter, she married and moved to the East Bay. She currently resides in Moraga and enjoys navigating the wonderful world of 6 grown children and 20 grandchildren (and counting!). She has a private practice in Moraga and Walnut Creek.
---
Dr. Farshid Zanjani
Dr. Farshid Zanjani, Director at Samoshim Company, received a bachelor's degree in chemical engineering from Shariff University of Technology in Iran, a master's degree in chemical engineering (process control) from the University of Wales in the United Kingdom, and an EdD in organizational leadership from GSEP. A businessman, he has served as a teacher, consultant, and chemical engineer in different industries. He is one of the founders of a private university in Iran.
Emeritus Board of Visitors Members:
Dr. Susan Rice (founding board chairperson)
Mrs. Allie Tegner
Dr. Ziegfred and Mrs. Wendie Young
---
---
---