West Los Angeles Community Counseling Center
Contact Our Office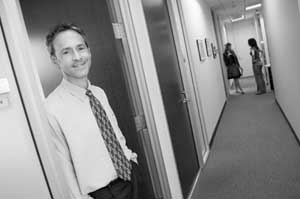 Address and Phone:
Pepperdine University
Graduate School of Education and Psychology
Psychology and Educational Clinic
Pepperdine University Plaza
6100 Center Drive
Los Angeles, CA 90045
Tel: (310) 568-5752
Directions:
West Los Angeles
Parking Rates:
Pepperdine Psychology Counseling Clinic
6100 Center Drive Central Parking Garage
Under 80 minutes = $1.10 for each 20 minutes
Over 80 minutes with validation stamp = $5 Flat Rate
Over 80 minutes without validation stamp = $15.00
Parking at Howard Hughes Promenade: requires buying a product or service. General fees across the street at Promenade are at a lower cost than Pepperdine's parking garage.
Appointments:
To make an appointment or to inquire further about our services and programs, please call (310) 568-5752 or send us a message below.