Dean's Message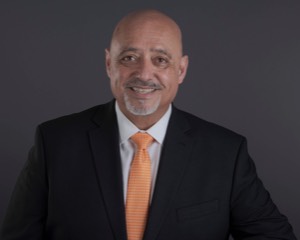 Welcome to the Graduate School of Education and Psychology. As the largest graduate school at Pepperdine University, we are committed to our standing as a premier global university and dedicated to improving the human condition, transforming communities, and strengthening students for lives of purpose, service, and leadership.
Built on a foundation of Christian values, we honor the sanctity, dignity, and sovereignty of every individual as a unique person created in one of the infinite, diverse images of the Lord. We are humbly and foremost led by God's words and God's call for our obligation to honor and care for everyone. We hear and elevate every voice and listen to every story. We engage with each other and our community with grace, kindness, compassion, and forgiveness: to whom much is given, much is expected.
As researchers, clinicians, and scholar-practitioners, we engage in robust intellectual inquiry, challenge the status quo, and pursue the truth. We are committed to providing quality education, affirmative support, and friendly services to our students. Through day and evening formats in person, fully online, or our proprietary simultaneous attendance model, we provide unprecedented access to our global student body. We remain relentless in our pursuit of academic excellence.
As mental health experts, we educate and train future psychologists and therapists with a spirit of dedication and justice. Through our graduate programs in clinical psychology and applied behavioral analysis, we prepare the next generation of purpose-driven mental health professionals, dedicated to service. We extend our support and access to underserved communities through programs such as the MA in Clinical Psychology with an Emphasis in Marriage and Family Therapy with Latinx Communities.
As educators, we inspire our students to make a difference in the classroom with the skills and tools needed to become transformative K–12 teachers. Leadership and application of learning technology remain key distinguishing features for us. Our graduates have studied leadership, change, and social entrepreneurship, and they continue to make impactful and lasting differences in their communities.
Our faculty, administrators, support teams, and I open our arms to welcome you to our community. God's brilliant light in each of you will illuminate our community ever more brightly.
Farzin Madjidi
Dean, Graduate School of Education and Psychology