GSEP Cultural Heritage
The Cultural Heritage Page is an inclusive platform where GSEP recognizes and celebrates the different cultures, causes, ethnicities, genders, heritage, nationality, races, and religions of our community. In order to acknowledge these community attributes, we will regularly identify different cultural heritage celebrations represented each month and enhance our learning about these celebrations through the use of articles, videos, and websites.


---

Mission
The Pepperdine University Graduate School of Education and Psychology (GSEP) is an innovative learning community where faculty, staff, and students of diverse cultures and perspectives work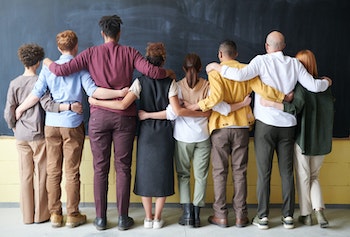 collaboratively to foster academic excellence, social purpose, meaningful service, and personal fulfillment.
As a graduate school within a Christian university, GSEP endeavors to educate and motivate students to assume leadership roles in professions that improve and enrich the lives of individuals, families, and communities.
At GSEP we embrace human diversity—which we believe to be the natural expression of God's creation—in our work to advance learning and service. GSEP advances, sustains, and advocates for multicultural proficiency.
The strategies for accomplishing this mission are:
Promoting discourse that values each member's background, experiences, and perspective
Recruiting, retaining, and advancing diverse students, staff, and faculty
Developing curricular models for practice in educational and psychological environments; and reaching out to broader communities to promote understanding and facilitate solutions to diversity challenges
Our spirit, energy, and actions will be an inspiration to education and psychology communities.


---
---

Community Highlights
Selected from a diverse group of GSEP professionals who were nominated by their friends, family, and peers, discover how these Waves approach the meaning of diversity and the role they play in redefining how it will have an impact on generations to come. To nominate a GSEP member for this community highlight, please visit this form.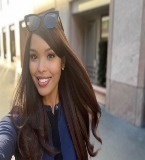 Ashinee Reynolds
She/Her
Founder of Read & Feed Belize
AMFT at Wilshire Valley Therapy Center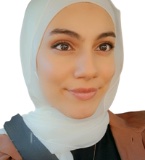 Nawal Rashid
She/Her
Aqlama Language Services
Project Manager
GSEP Student
Ramadan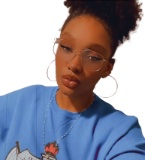 Summer Woods
She/Her
Pepperdine University GSEP & Topp Consulting
Graduate Assistant & Behavior Therapist
GSEP Student
Black Music Month & Juneteenth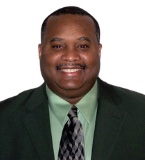 Brian Thomas
He/Him
Nominated By Michelle Letendre
Black History
---

Community Resources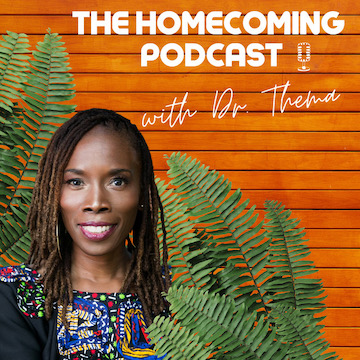 Dr. Thema Bryant is a licensed psychologist, ordained minister, and sacred artist. Using artistic expression, spirituality, psychology and culture, Dr. Bryant-Davis is an internationally recognized lecturer, performer, and minister.
The Homecoming Podcast with Dr. Thema is a podcast to facilitate your journey home to yourself by providing weekly inspiration and health tips. Welcome home!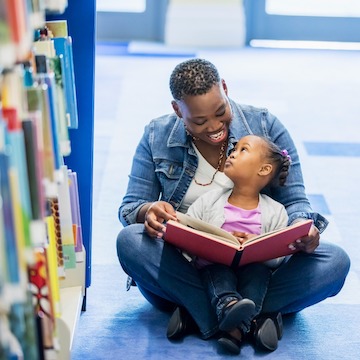 The National African American Read-In (AARI) is a groundbreaking effort to encourage communities to read together, centering African American books and authors.
It was established in 1990 by the Black Caucus of the National Council of Teachers of English to make literacy a significant part of Black History Month. This initiative has reached more than 6 million participants around the world.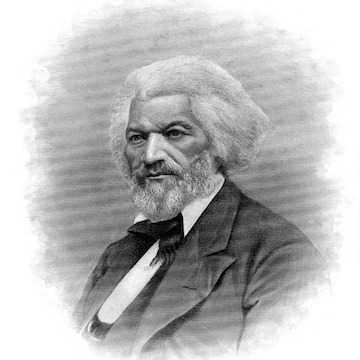 The Black Freedom Struggle is a website focused on Black Freedom, featuring select primary source documents related to critical people and events in African American history.
The intention is to support a wide range of students, as well as independent researchers and anyone interested in learning more about the foundation of ongoing racial injustice in the U.S. – and the fights against it.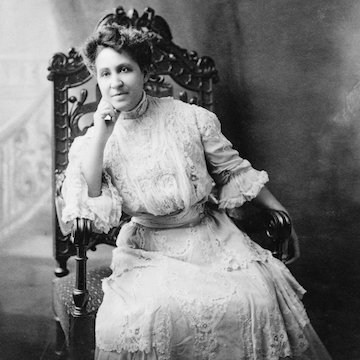 A collaborative project of the Library of Congress and the National Endowment for the Humanities, National Gallery of Art, National Park Service, Smithsonian Institution, United States Holocaust Memorial Museum, and U.S. National Archives and Records Administration to pay tribute to the generations of African Americans who struggled with adversity to achieve full citizenship in American society.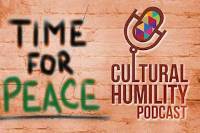 Join Dr. Miguel Gallardo, Director of the MA in Clinical Psychology MFT with Latinx Communities program, for the Cultural Humility Podcast.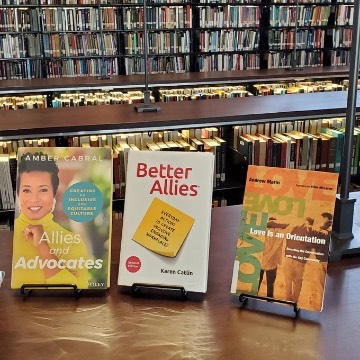 Pepperdine Libraries is pleased to curate book displays throughout the libraries. They complement these displays with virtual bookshelves so their patrons can review the list of books from anywhere in the world. Partnering with the Office of Community Belonging, they're thrilled to share resources on allyship. View the virtual bookshelf here.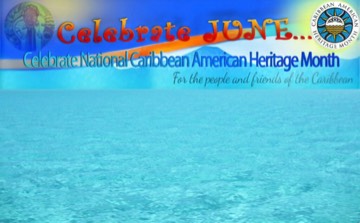 "Through the commemoration of this month, we hope to ensure that America is reminded that its greatness lies in its diversity, with Caribbean immigrants from founding father Alexander Hamilton, to journalist Malcolm Gladwell, who have shaped the American dream." Learn more here.
Contact Us
GSEP Alumni Relations
Pepperdine University
Graduate School of Education and Psychology
6100 Center Drive, 5th Floor
Los Angeles, CA 90045