Thursday, September 10, 2015
Shelene Bryan
Founder of Skip1.org and Author of Love, Skip, Jump: Start Living the Adventure of Yes
"Ridiculous Risk. Epic Reward."
West Los Angeles Graduate Campus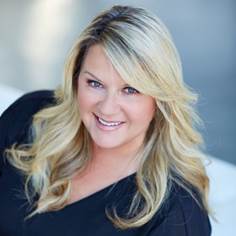 Shelene Bryan's career as a successful Hollywood producer took a dramatic shift when a houseguest saw pictures on the refrigerator door of the two African children Shelene's family sponsors. The guest asked, "How do you know those kids are real?" Shelene could not shake the question, and so despite her attachment to safety and comfort, and lack of desire to leave the U.S., she was soon on a plane to Africa.

Shelene met those two children, and before leaving she made a promise to them that she would do all she could to help them. Out of that experience, and her relentless passion to care for children and families in need, Shelene launched Skip1.org, a charity that brings food and clean water to impoverished children and families around the world.

The idea behind Skip1.org is simple; by skipping one small luxury, and donating that money instead, undernourished people can be given food and water. 100% of all public donations go to the acquisition and distribution of food and water projects worldwide.

Shelene is also the author of Love, Skip, Jump: Start Living the Adventure of Yes, in which she encourages readers to say yes to uncomfortable journeys and rich adventures. Becoming uncomfortable can be a start to new innovations, she believes, and each of us are just one yes away from changing everything. Copies of Shelene's book will be available for purchase and signing at the event.