MARGARET J. WEBER DISTINGUISHED LECTURE SERIES
Tuesday, December 8, 2015
Sharon M. Draper, Author and Educator
"Teaching From the Heart"
West Los Angeles Graduate Campus - 2nd Floor, Room 203, 7-9 PM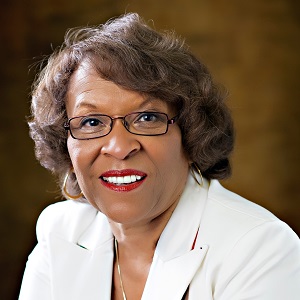 Sharon M. Draper, award-winning author and educator, is actively involved in encouraging and motivating all teachers and their students as well. She has worked all over the world spreading the word about the power of accomplished teaching and excellence in education.

Visualize a glowing candle. The tiny points of light at its edges pierce the darkness while the center glows with golden intensity. That light is the children. Sharon will share with attendees how to keep the candles lit and how to help the dreams of the children come true. She will remind us of the joy of teaching and will offer encouragement and hope to novice and longtime teachers alike.

Sharon has been honored as the National Teacher of the Year, is a five-time winner of the Coretta Scott King Literary Award, and is a New York Times bestselling author. In 2011, she received the Lifetime Achievement Award for contributions to the field of adolescent literature from The Assembly on Literature for Adolescents of the National Council of Teachers of English. In 2015 she was honored by the American Library Association as the recipient of the Margaret A. Edwards Award for lifetime literary achievement.

She has been honored at the White House six times, and was chosen as one of only four authors in the country to speak at the National Book Festival Gala in Washington, D.C, and to represent the United States in Moscow at their Book Festival.