Margaret j. Weber DISTINGUISHED LECTURE SERIES
Thursday, September 11, 2014 - 7pm-9pm
Pamela Hawley, Founder and CEO, UniversalGiving
"Impacting the World Through Leadership: What's Your Story?"
West Los Angeles Graduate Campus - 2nd Floor, Room 203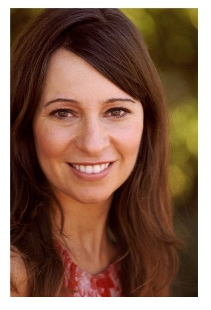 Using her own experience, Ms. Hawley discussed ways in which anyone can seek a calling in life, face the challenges along the way, and "choose the right ladder to climb" towards their own unique success.
As a child, Pamela Hawley was powerfully impacted by the sight of poverty. At the age of 12, Ms. Hawley began her commitment to serve her community. Today, Ms. Hawley has volunteered all over the world. Her journey of life with service at the forefront led her to create UniversalGiving™ (www.UniversalGiving.org), an award-winning nonprofit helping people to donate and volunteer with top performing organizations all over the world. Her proprietary Quality Model™ vets each organization before it becomes a part of the online UniversalGiving opportunities. UniversalGiving reflects Ms. Howley's own calling to make giving as easy as possible, for as many people as possible.
Ms. Hawley is a winner of the Jefferson Award (the Nobel Prize in Community Service), and has been invited to three Social Innovation events at the White House. UniversalGiving has been featured on the homepage of BusinessWeek, Oprah.com, CBS, The Wall Street Journal, and The New York Times. She was a finalist for Ernst and Young's Entrepreneur of the Year Award and is an Expert Blogger for Fast Company and CSRWire. She also writes Living and Giving, a daily blog with the mission of "Inspiring Leaders to Live with Excellence and Love."