MARGARET J. WEBER DISTINGUISHED LECTURE SERIES
Thursday, January 15, 2015
Michael Houlihan and Bonnie Harvey
"The Barefoot Spirit, Guiding Principles For Success."
West Los Angeles Graduate Campus - 2nd Floor, Room 203
*The first 70 attendees will receive a free copy of The Barefoot Spirit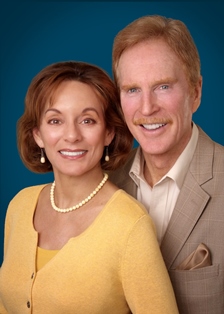 Michael Houlihan and Bonnie Harvey co-authored the New York Times Bestselling Business Paperback, The Barefoot Spirit: How Hardship, Hustle, and Heart Built America's #1 Wine Brand. They started in their laundry room in 1986 and created a nationwide bestselling wine label. With virtually no money and no wine industry experience, they employed innovative ideas to overcome obstacles and create new markets.
They pioneered "Worthy Cause Marketing" and performance-based compensation. Their comprehensive view of customer service resulted in the National Hot Brand Award for outstanding sales growth in 2003 and 2004. In 2005 they successfully sold the brand to E&J Gallo. Since then, they have consulted Fortune 500's and start-ups alike. One of their clients just made the 2013 Inc 500 list of fastest growing companies.
They were recipients of the 2014 Distinguished Entrepreneur Speaker Award from the Turner School of Entrepreneurship and Innovation at Bradley University. They were the keynote speakers for for the 2014 World Conference on Entrepreneurship (ICSB) in Dublin, Ireland and were also the 2014 SOCAP Symposium (Society of Consumer Affairs Professionals in Business).