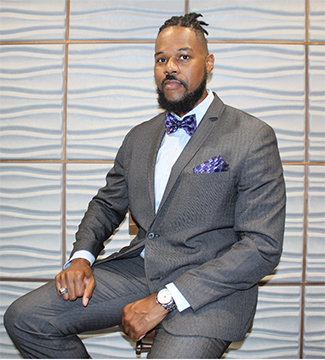 Dr. Erlanger Turner
Associate Professor of Psychology
Psychology Division
, Graduate School of Education and Psychology
Biography
Dr. Erlanger "Earl" Turner teaches courses on child psychopathology, research methodology, and multicultural psychology. Prior to joining the tenure-track faculty at Pepperdine, Dr. Turner worked as a licensed clinical psychologist in urban communities and taught courses in academic medical centers and minority-serving institutions. His research expertise primarily focused on mental health among racial and ethnic communities, access to behavioral health services, cultural competency, therapy use among parents, and the impact of race-based stress.
Dr. Turner is author of the book Mental Health among African American: Innovations in Research and Practice, and has served on the editorial board for the following journals: Journal of Black Psychology, Journal of Clinical Child and Adolescent Psychology, Practice Innovations, Psychological Services, Evidence-Based Practice in Child and Adolescent Mental Health, and The Counseling Psychologist. He has also published chapters in the books Handbook of Mental Health in African American Youth (2016), Encyclopedia of Personality and Individual Differences (2017), Eliminating Race-Based Mental Health Disparities: Promoting Equity and Culturally Responsive Care across Settings (2019), The Routledge International Encyclopedia of Sport and Exercise Psychology (2020), and Critical Race Studies Across Disciplines: Resisting Racism through Scholactivism (2021).
In addition to his clinical and research work, Dr. Turner is a nationally recognized expert on mental health and multicultural psychology. In 2014, he was awarded the Judy E. Hall Early Career Psychologist Award by the National Register of Health Service Psychologists. He has served as Chair of the American Psychological Association (APA) Board of the Advancement of Psychology in the Public Interest and was appointed by the U.S. Department of Health and Human Services to serve on the Behavioral Health National Project Advisory Committee (2016-2019) where he was one of the contributors that develop an online e-learning program for behavioral health providers to help improve strategies for working with diverse clients. He also served on the Board of Directors for the Society of Clinical Child and Adolescent Psychology (APA Division 53) and was the first Black male to serve as President of the Society for Child and Family Policy and Practice (APA Division 37). Recently, Dr. Turner was selected as the 2021 Emerging Professionals – Contributions to Service Award by the Society for the Psychological Study of Culture, Ethnicity, and Race (APA Division 45). As a media psychologist, Dr. Turner is a mental health blogger and has also been quoted by outlets such as the New York Times, The Washington Post, Oprah Magazine, USA Today, and more.
Education
Ph.D., Texas A&M University
M.S., Texas A&M University
B.S., Louisiana State University
Areas of Expertise
Child Psychopathology
Research Methodology
Multicultural Psychology