Together, We Will Rise
As we reflect on the year 2020, it is impossible not to recognize a year of tumult and unprecedented challenges. Indeed, the past year brought with it a major health pandemic and crisis, a shift in the way we work and socialize, political upheaval, racism and cultural strife, economic stress and uncertainty, and general angst in what is sure to be remembered as an age of disruption. This past year has redefined the way we attend school and deliver education. It has created distance and isolation among those not able to gather in conventional ways. Yet, in its wake, the year 2020 has provided new opportunities and examples of how we rise in the face of adversity. And, above all else, it reminds us that there is strength in God and each other.
Ecclesiastes 4:9-12 Two are better than one, because they have a good reward for their toil. For if they fall, one will lift up his fellow. But woe to him who is alone when he falls and has not another to lift him up! Again, if two lie together, they keep warm, but how can one keep warm alone? And though a man might prevail against one who is alone, two will withstand him—a threefold cord is not quickly broken.
One theme that surfaced during the pandemic this past year was "We are in this together". It was a reminder that we have shared experiences, even if experiencing them with different perspectives or impact. It could also be interpreted as a call to action; a reminder that togetherness will get us through any darkness.
Micah 7:8 Rejoice not over me, O my enemy; when I fall, I shall rise; when I sit in darkness, the Lord will be a light to me.
Our own theme for this past year's reflection of our work at GSEP was "We Rise together". This is a powerful phrase. It focuses on the power of rising up as well as working together. God has continually called us to action. Scripture is full of examples of man's call to rise together, with one another and God, in times of tumult.
Ezra 10:4 Arise, for it is your task, and we are with you; be strong and do it.
Luke 6:8 But he knew their thoughts, and said to the man which had the withered hand, Rise up, and stand forth in the midst. And he arose and stood forth.
God always assures us that He will be with us as we face adversity and challenge. His own example is that we can rise from even the darkest challenge. Indeed, even in the darkest times, we have prevailed. Even in death, God arose. Luke 18:33 reminds us that "And they shall scourge [him], and put him to death: and the third day he shall rise again." With the peace of mind that we can rise, that we can beckon and find strength in one another and God, there is no adversity we cannot overcome. Psalm 118:6 The Lord is on my side; I will not fear. What can man do to me?
As we head into 2021, we must pray with our eyes on God and not our difficulties. We must respond to the call to rise, to work together, and to rise together.
Hebrews 10:24-25 And let us consider how to stir up one another to love and good works, not neglecting to meet together, as is the habit of some, but encouraging one another, and all the more as you see the day drawing near.
Whether in preparation for our final day or thinking about each day on this earth, we are called to rise. I encourage each of us to rise. Rise to stand forth. Rise to stir up one another to love and good works. Rise to encourage one another. Rise to honor God in all that you do. Rise when the day is here.
I leave you with a song by Chris Tomlin, "I Will Rise". May you find both peace and power in the reminder that we may fall on our knees, lean on and look to God and each other, so that we may rise.
And I will rise when He calls my name
No more sorrow, no more pain
I will rise on eagles' wings
Before my God fall on my knees
And rise
I will rise
---

About the Author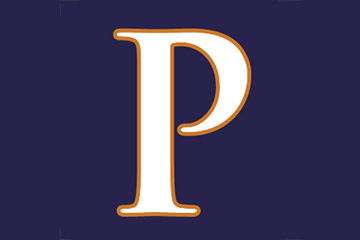 By Dr. Karen Magner, GSEP Alumnus Ed.D. in Educational Technology and Associate Director, Enrollment and Admissions at GSEP.