Have Hope
Lamentations 3 should be our "go to" bible passage in times like these. The prophet Jeremiah is grieving and complaining about his dire situation. Yes, he is certainly within his rights to feel downcast about his life's journey and all the devastation he had witnessed. At the same time, God in His love, allowed Jeremiah to get it all out—to "feel what you feel."
Then something remarkable happened! Jeremiah comes to his spiritual senses as recorded in verses 21-23. "Yet there is one ray of hope: It is only the Lord's mercies that have kept us from complete destruction. Great is his faithfulness; his loving-kindness begins afresh each day." (TLB)
We never are without hope, if we stop and consider God's mercy towards us. Hope is the anchor of our souls, for without it, we descend into despair. Is it reasonable to hope during chaos? Yes, because facing each day with the assurance of brand-new mercies keeps us going when we want to quit.
When my children were young and we were going on a long trip, I always brought along something to take their minds off the length of the journey...a new toy, or a new book. It always worked! Hope is a lot like that, it gives us something to focus on so that we do not dwell on the duration of the trial or length of the journey.
---

About the Author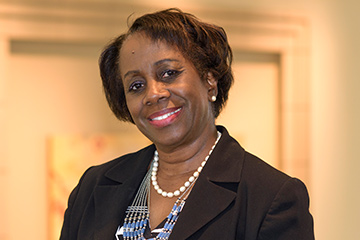 Dr. Hughie Barnes, GSEP Alumna, ED.D. in Organizational Leadership, and Former member of the GSEP Board of Visitors.