Acting on Faith, Living with Courage
Last March when we were required to quarantine and work or study from home, many of us didn't expect this would last a whole year, and possibly, more. It has definitely been a challenging and tough time in so many different ways for so many of us! We have prayed and prayed for this pandemic to end, and for the health of our loved ones. Yet it has been a whole year! There have been losses, pains, and other chaotic situations that many of us experienced, and still face. Those losses are real; the tears shed are real; the pain is real. With vaccines becoming available, there seems to be hope, and yet at the same time, many of us still worry. This pandemic has changed lots of things, and after a year of semi-quarantined life, many of us are lacking motivation and some are not even sure what to expect next. At least that was me during the Christmas break.
But our God is a living God and He knows what each one of us needs! Psalm 139 says 1 O Lord, You have searched me and known me. 2 You know when I sit down and when I rise up. 3 You scrutinize my path and my lying down, and are intimately acquainted with all my ways. 4 Even before a word is on my tongue, behold, O Lord, you know it altogether...
God certainly knew what I was struggling with during the Christmas break, even before I told Him. He acted before I asked for anything. It was through a Bible study I was leading on the Book of Joshua that God gave me the words that I needed to step into the New Year: faithfulness and courage.
In the Bible's Old Testament, when Moses passed the baton of leading Israel to the promising land, Israel was at the end of its 40-year wilderness wandering, and Joshua was approaching his 90s. I wouldn't be too surprised if Joshua and his people were having some doubts! Normally when we are given something, we just accept it; we don't have to fight for it. But the land that God had promised to them was still occupied by Gentiles. In other words, the Israelites needed to fight for it! Though life in the wilderness was not perfect, God provided everything directly to Israelites. But now, He was asking them to move to a land that they had never seen before, a land that they needed to fight for!
God knew exactly what Joshua and the Israelites needed. In the first chapter of Joshua, God has promised Joshua three things. Verse 3 says "every place on which the sole of your foot treads, I have given it to you..." In verse 5 God says "no man will be able to stand before you all the days of your life." And God adds His third promise here to Joshua, "Just as I have been with Moses, I will be with you; I will not fail you or forsake you." God did not just throw the Israelites into the land; He promised to be with them; and He was with them! Later in the same book, we learned how God had delivered the land to the Israelites when they followed God's order.
God is faithful and He knows our needs. The Bible says He even knows the very numbers of our hair (Luke 12:7). God knew that courage was what Joshua and his people needed. In fact, the phrase "be strong and courageous" was used four times in the first chapter of Joshua. God made sure that Joshua was crystal clear about this. In verse 9, God says: Have I not commanded you? Be strong and courageous! Do not tremble or be dismayed, for the Lord your God is with you wherever you go. This is God saying: I'm with you, so be strong and courageous.
That is what I heard from God when stepping into another year without knowing what to expect. It is easy for us to lose sight of what God has done and will do for us when we feel we are walking through the darkest valley. It is easy for us to lose patience with ourselves, and with God. Yet our God is a faithful God, He promised to be with us, and He will not forsake us! "Fear not, for I am with you; be not dismayed, for I am your God; I will strengthen you, I will help you, I will uphold you with my righteous right hand." (Isaiah 41: 10) In Philippians 4 God says "6 Be anxious for nothing, but in everything by prayer and supplication with thanksgiving let your requests be made known to God. 7And the peace of God, which surpasses all comprehension, will guard your hearts and your minds in Christ Jesus."
We can never be sure what's going to happen, pandemic or no pandemic, but what we do know is that our God is faithful, He is with us. Let's be strong and courageous, for "...if God is for us, who can be against us?" (Roman 8: 31b)
---

About the Author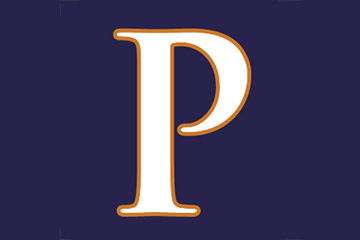 Dr. Cathy Liao, Enrollment Services Officer, GSEP Enrollment and Admissions.