California Association for Bilingual Education (CABE)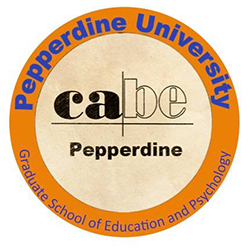 The CABE of Pepperdine is a chapter composed of students, alumni, staff, faculty, and community members who want to contribute to a discussion about multilingualism, multiculturalism, and educational equity for the communities we serve across the Los Angeles County and beyond. We are Chapter 3 in Region 3 of CABE Statewide, and anyone can join our chapter as long as they have paid their membership dues to the CABE headquarters. We strive to showcase events and activities that help augment topics of interest to the membership. The chapter elects officers to help build the leadership of GSEP students and alumni, but also to direct events that the chapter members request. As a chapter-based at GSEP, we meet both the missions of GSEP and CABE.
Pepperdine University Chapter Officers 2023-2024
President - Xintian 'Iris' Ji
Xintian (Iris) Ji is a Ph.D. student at Pepperdine University, Graduate School of Education and Psychology. As a language teacher, she believes in the power of multilingual and multicultural education and seeks quality educational experience and educational equity for all students. Her research interest is in language education and bilingual education. Her academic credentials include a BA in English Teaching and a MA in TESOL.
纪心田是一名佩珀代因大学教育和心理学研究生院的博士生。作为一名语言教师,她坚信多语种和多元文化教育的力量,并致力于为所有学生寻求优质的教育体验和教育公平。她的研究方向是语言教育和双语教育。她的学历包括英语教育学士学位和对外英语教育硕士学位。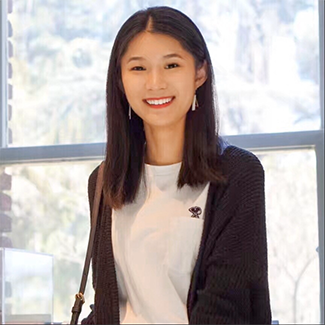 Vice President - Ana Guzman
Ana Guzman is a former secondary school Art and ESL teacher and holds a California Single Subject credential in Art and a Dual Language Authorization. She received a BA in Art Education from California State University Los Angeles, an MA in TESOL, and is currently in the second year of her doctoral program in Educational Technologies at Pepperdine University. Her main topics of interest are Bilingual Education, Safe Learning Spaces, and how Art can support Educators and Language Acquisition. She has had the privilege to present her research for the California Art Education Association (CAEA) in 2021, the Los Angeles County Art Museum (LACMA) in 2022, and at the Arts in Society Conference in Krakow, Poland. Ana currently works at Pasadena City College as an ESL Part-Time Professor and at California State University, Northridge as a Lecturer in the Art and Design Center.
Ana Guzman es profesora y obtuvo su credencial para enseñar a nivel secundario con autorización de poder dar instrucción a estudiantes en los idiomas Inglés y Español. Ana tiene experiencia enseñando Arte e Inglés a estudiantes aprendiendo el idioma como su segunda lengua. Ana recibió su licenciatura en Educación de Arte de la Universidad de California, Los Ángeles, su maestría en TESOL y está empezando su segundo año en el programa de Tecnología en Educación de la Universidad de Pepperdine para recibir su doctorado. Sus intereses académicos son la educación bilingüe, como crear espacios seguros de aprendizaje, y como el arte puede apoyar a profesores en su pedagogía. Ana ha tenido el privilegio de presentar su trabajo para la Asociación de Educación de Arte en 2021, El Museo del Condado de Los Ángeles en 2022, y en la conferencia Arts in Society en Polonia en 2023. Ana trabaja en el Colegio Comunitario de Pasadena enseñando Inglés a Adultos y en la Universidad de California, Northridge como profesora en el departamento de Arte y Diseño.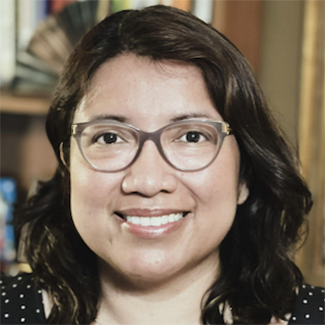 Director of Excellence - Xuanyi 'Amber' Chen
Doctoral student in organizational leadership at Pepperdine University. She has published in the American Journal of Management and presented at AERA, CABE, and HICE conferences. Xuanyi now serves as Director of Excellence of Chapter 3 in the California Association of Bilingual Education. She also works as a graduate assistant at Pepperdine University. She is the co-founder of Shanghai Zizhi Education and Technology Co.,Ltd. Zizhi focuses on STEAM resources, AR/VR/XR hardware and software development, and educational technology.
陈宣伊
佩珀代因大学组织与领导力博士在读,她的论文发表在美国管理期刊,同时她在在美国教育学会,加州双语教育学会,夏威夷国际教育会议发表多篇演讲。她担任加州双语教育学会第三分会学生理事,及佩珀代因大学博士研究生助理。联合创立上海子知教育科技,专注于STEAM课程资源,AR/VR/XR软硬件设备与资源,与教育科技类产品开发。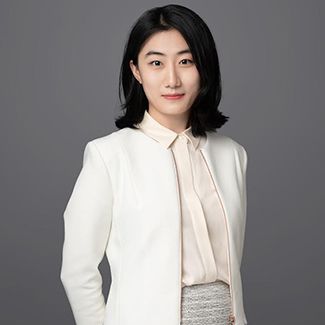 Faculty Liaison - Kevin Wong, PhD
Kevin Wong is a tenure-track Assistant Professor and Chair of the MA in TESOL program at Pepperdine University in the Graduate School of Education and Psychology. He received his Ph.D. in Teaching and Learning at New York University, specializing in literacy and multilingual education. His research and teaching are devoted to working with teachers to provide multilingual students with linguistically and culturally sustaining, equitable, and humanizing learning environments.
黃浩文博士是佩珀代因大學教育和心理學研究生院準聘-長聘制的助理教授和TESOL碩士項目的主席。他在紐約大學獲得哲學博士學位,專攻識字和多語言教育。他的研究和教學致力於與教師合作,為多語言學生提供語言和文化上持續、公平和人性化的學習環境。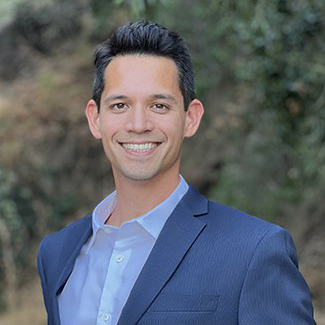 ---
Contact Information:
Kevin Wong, PhD
MA in TESOL Program Chair
Assistant Professor of Education
Graduate School of Education and Psychology
6100 Center Drive
Los Angeles, CA 90045-1590
Email: kevin.wong@pepperdine.edu
---
CABE Teachership Award
The CABE Teachership Program is an endowment fund established by CABE to award $2,000 scholarships to college or university students pursuing a bilingual teaching credential. Each CABE chapter, region representative, or individual nominator (must be a current CABE member) has the opportunity to nominate individuals for a teachership award. Nominee applications are reviewed by the regional representative(s) of the CABE Board. The region representatives form a committee to review all nominees from their region, and then they select up to two winners to be the region's teachership recipients. Teachership awards are presented during the annual CABE conference.
Pepperdine CABE sends nominations to CABE Headquarters at the end of November. Contact Dr. Wong at kevin.wong@pepperdine.edu if you seek to be nominated or need additional information.