Visiting Professor Cornel West to Discuss Prophetic Fire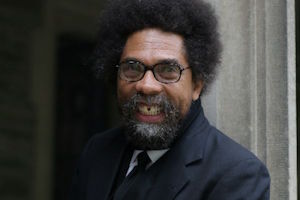 Activist, author, philosopher, and Pepperdine visiting professor Cornel West will present "Prophetic Fire" as part of the Margaret J. Weber Dean's Distinguished Lecture Series at the Pepperdine University Graduate School of Education and Psychology. The lecture will take place at the Sheraton Gateway Los Angeles Hotel on Friday, March 9, at 7 PM.
West, who currently teaches Pepperdine courses in the Global Leadership and Change and the Organizational Leadership doctoral degree programs, will explore ideas, spark discussion, and challenge the audience to reflect on humanity and respond with civility.
This event is open to the public. General admission tickets are $55. Pepperdine faculty, staff, and alumni admission tickets are $45. Student admission tickets (available to all college and university students with a current student ID) are $30.
For additional information, and to purchase tickets, visit the Graduate School of Education and Psychology website.
For those unable to attend, this lecture will be available via Livestream.