CABE Pepperdine Welcomes New Faculty Liason, Dr. Kevin Wong, and Pays Tribute to Dr. Reyna Garcia-Ramos' 17 Years of Service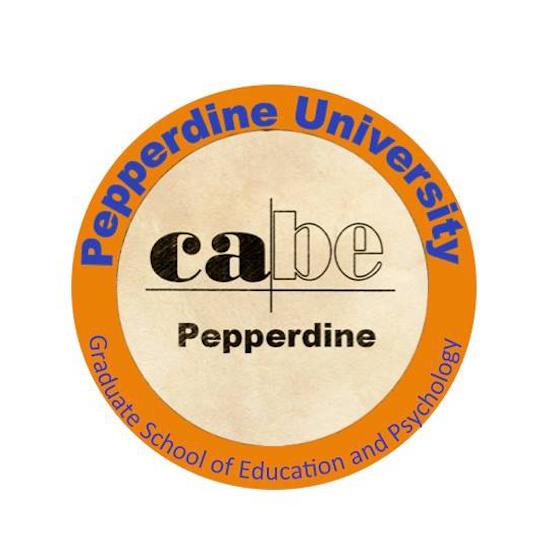 The California Association for Bilingual Education (CABE) Pepperdine chapter is delighted to announce the appointment of a new faculty liaison, GSEP Assistant Professor, and Chair of TESOL, Dr. Kevin Wong, as the torchbearer of bilingual education advocacy. This announcement also marks a heartfelt farewell to GSEP Professor of Education and Director of MAT Program, Dr. Reyna Garcia-Ramos, who has dedicated an impressive 17 years to the chapter.
For nearly two decades, Dr. Garcia-Ramos has guided CABE Pepperdine's commitment to promoting bilingual education and fostering linguistic diversity within the academic community. Her tireless efforts have left an indelible mark on the organization and the cause it champions. Dr. Garcia-Ramos' tenure as a faculty liaison has been marked by her unwavering dedication, collaboration, innovation, and deep-seated passion for linguistic inclusivity. During her time, CABE Pepperdine won the Chapter of the Year in 2011 and the Chapter with Honorable Mention in 2023. She was the Director of Legislative Affairs from 2006-2009 and most recently Region 3 Representative 2022-2023 on the Statewide CABE board.
"CABE is a multifaceted organization that provides, among other things, professional development to teachers and administrators to help them meet the multilingual needs of their students and families across California's K-12 schools. CABE Pepperdine also supports the GSEP community through additional programming, events, and conferences that help graduate students prepare for the linguistic diversity in schools today," says Dr. Garcia-Ramos. "For 17 years, I had the privilege to lead the chapter as the faculty liaison. I collaborated with chapter officers, students, and alumni, who went on to continue fantastic work in the field. I stepped down as the faculty liaison from CABE Pepperdine after an impressive year and its recognition as Chapter with Honorable Mention in 2023! I will not be far, as CABE Pepperdine knows they can count on my unwavering support. As we say in the CABE world, 'once a CABista, always a CABista.'"
The appointment of Dr. Wong as the new faculty liaison amplifies the chapter's dedication to nurturing a diverse and multilingual educational landscape. Dr. Wong brings a wealth of knowledge and experience to this esteemed role. He earned his PhD in Teaching and Learning at New York University, specializing in literacy and multilingual education. As an active scholar-practitioner, his work is devoted to working with teachers to provide multilingual students with linguistically and culturally sustaining, equitable, and humanizing learning environments.
"As a passionate member of the CABE community, I am honored to work with devoted Pepperdine students to engage in State-wide, national, and international conversations that elevate the status of and advocate for bi/multilingual education," says Dr. Wong.
CABE Pepperdine's steadfast commitment to bilingual education aligns seamlessly with Dr. Wong's vision and expertise. His appointment heralds a new chapter in the university's journey to champion linguistic diversity. His guidance to create inclusive spaces and a brighter future will inspire educators and students alike.