How to Choose the Best Social Entrepreneurship Program for You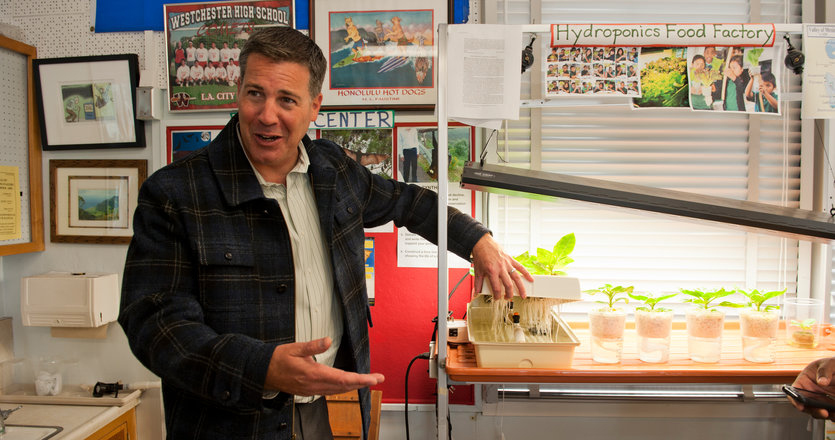 Are you the kind of person who possesses an unwavering passion for driving tangible, meaningful change in our world? Are you interested in combining business skills with social responsibility? A master's in social entrepreneurship could be the next step in a rewarding career tackling important social issues for you. The space is filled with possibilities, and it's a critical area where passion meets purpose.
With so many social entrepreneurship programs popping up, how do you choose the best social entrepreneurship program for you? Let's dive into key factors to consider so you make an informed choice.
What is Social Entrepreneurship?
Consider social entrepreneurship as the intersection of business and social impact. It's the practice of using business skills and strategies to tackle real-world problems. These problems can range from poverty and education to environmental issues.
Unlike traditional business models that focus solely on profits, social entrepreneurs aim to make a positive impact on society. They pivot from the conventional, blending economic viability with sustainable solutions to meet social goals that benefit both communities and the environment.
Social entrepreneurs work across a wide range of sectors. They often fill the gaps left by governmental programs and for-profit organizations. They bring business ideas to life with the aim of creating lasting change.
Whether it's developing a job training program for marginalized communities, building a sustainable agricultural model, or devising a low-cost healthcare solution, the objective is the same: to solve pressing issues in a sustainable and impactful manner.
Why Should You Get a Graduate Degree in Social Entrepreneurship?
So, why consider a graduate degree in this field? It provides a well-rounded education, covering business fundamentals along with topics like ethics, social issues, and sustainable practices. Additionally, the network you build is invaluable, connecting you with passionate individuals who bring diverse perspectives.
And let's not forget about the hands-on experiences these programs often offer to social entrepreneurs, like global immersion opportunities or capstone projects, that give you a competitive edge. A degree in social entrepreneurship doesn't just boost your leadership skills. This degree prepares you to make a meaningful and positive difference in many scenarios.
There's a lot to consider when you're looking for a social entrepreneurship program. It's not just about the school or the cost of tuition. You need to dig deeper, looking at various elements like program format, curriculum, and even unique experiences that can make your educational journey truly enriching.
Think about the following factors during your decision-making process. These will be important in finding a program that is suited to your goals.
Choose a Program Format That Works For You
When considering a program in social entrepreneurship, the format is crucial. You need to find something that fits your lifestyle, whether you're a full-time student or a working professional. Programs like Pepperdine's MA in Social Entrepreneurship and Change offer a hybrid model, combining online courses with direct experience in cities like West LA and Washington DC.
This approach benefits social entrepreneurs by providing a flexible learning path, allowing you to customize your education while still gaining valuable hands-on experience. Choose a format that aligns with your life so you can fully engage in the educational journey ahead.
When you're evaluating the format of any social entrepreneurship program, consider the following:
Flexibility: Will the program fit within your current schedule, or will you need to adjust your life to fit the program?


Learning Environment: Do you prefer an online setting for its convenience, or do you thrive better with in-person interactions? Perhaps a hybrid of both suits you best.


Networking Opportunities: Does the program offer ways to connect you with peers, faculty, and industry experts in a meaningful manner?


Geographical Exposure: Can the program offer diverse settings that enrich your understanding of the subject matter?


Consideration of these factors will help you find a program that fits your educational needs but also aligns with your lifestyle and goals.
Look for a Curriculum That Will Give You a Strong Foundation in Entrepreneurial Thinking
When choosing a graduate program in social entrepreneurship, you need to evaluate the curriculum closely. You want a program that offers a blend of basic business training and specialized courses focused on social enterprise. Remember, the goal is to prepare for an entrepreneurial journey that makes a difference, so both aspects are critical.
Typically, academic programs break down their curriculum into credit hours, giving you an idea of how much time you'll invest in each subject area. It's worth considering how those credit hours are allocated. Are there enough courses aimed at developing entrepreneurial skills, such as market analysis, financial management, and business strategy?
On the flip side, does the curriculum also cover the unique challenges and opportunities associated with social enterprises, like environmental impact or impact investing? This balance is essential to equip you with the business expertise necessary to tackle societal issues effectively.
When you're weighing your options, look for a curriculum that offers this balanced approach. You need a solid foundation in entrepreneurial thinking, which integrates both basic business training and targeted courses in social enterprise. This mix will arm you with the essential skills and knowledge to embark on a successful entrepreneurial journey, tailored to making a meaningful impact.
When evaluating the curriculum of any social entrepreneurship program, you should ask:
Alignment with Career Goals: Does the curriculum prepare you for the specific field within social entrepreneurship you are interested in?


Skill Development: Does it offer a good mix of hard and soft skills that will be valuable in your career?


Real-World Application: How well does the curriculum prepare you for the challenges you'll face in the real world?


Ethical and Social Focus: Does the curriculum give you the tools to not only succeed in business but also make a meaningful impact?


Interdisciplinary Approach: Does the program offer courses from different disciplines that might be useful in a social entrepreneurship setting? Such as public policy, environmental science, or social work?


By giving the curriculum the attention it deserves, you can ensure you'll be spending your time—and money—wisely.
Review the Admission Requirements
Before you get swept up in the exciting opportunity of joining a social entrepreneurship program, make sure you understand the application requirements. Check if the requirements for admission mandate specific degree requirements or work experience. Some programs even have an internship requirement. If you're an international student, look at the specific application requirements for incoming international students.
A thorough review of the description of requirements will help you gauge your eligibility and prepare a stronger application. Knowing what's expected upfront can save you time and effort, letting you focus on crafting an application that truly stands out.
When navigating the admissions process, focus on:
Academic Prerequisites: Know what educational background is required or preferred.


Work Experience: Assess how your professional background and real world experience could strengthen your application.


Required Documentation: Make a checklist of all the necessary documents and start gathering them early.


Personal Statement: Use this as an opportunity to articulate your passion and qualifications for the program.


Standardized Tests: Find out if these are required, and if so, prep accordingly.


By understanding the admissions requirements and aligning your strengths accordingly, you can put your best foot forward, significantly improving your chances of joining a social entrepreneurship program that could change the course of your career.
Consider The School's Reputation
When evaluating social entrepreneurship programs, don't overlook the reputation of the school itself. A well-regarded institution can provide not just academic rigor but also foster an entrepreneurial mindset and business acumen. Take the time to look into rankings, testimonials from alumni, and any awards the program might have received.
A reputable school like Pepperdine University can offer real world experience and a network that can open career opportunities down the line. In the competitive landscape for social entrepreneurs, attending a school with a solid reputation can give you a distinct edge.
When considering the school's reputation and stats, you'll want to ask:
Rankings: Where does the school stand in various rankings, and what factors have been considered in those rankings?


Alumni Feedback: What do previous graduates say about the program, and how have they fared in their careers?


Awards and Recognitions: Has the program or its faculty received any notable accolades?


Networking Opportunities: What kind of network will you have access to during and after the program?


Taking the time to dig into a school's reputation can help you gauge whether your degree will hold weight in the professional world, ultimately aiding you in your mission to make meaningful social change.
Get to Know The Faculty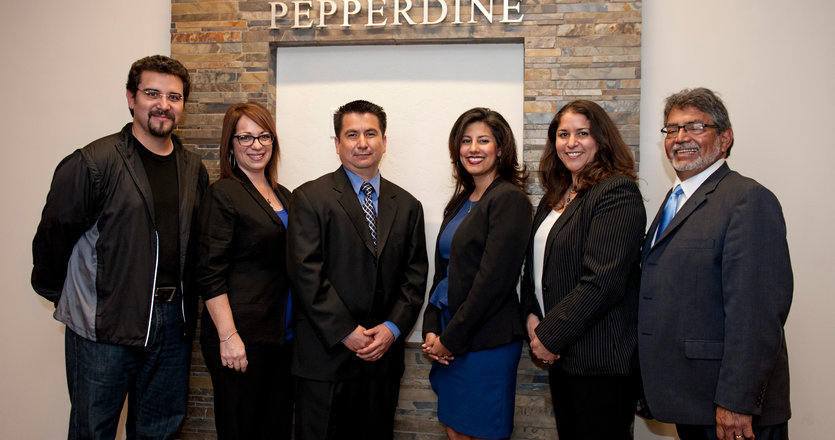 The faculty you'll learn from can significantly influence your educational experience. Do your homework and research their backgrounds, including their experience levels with different forms of entrepreneurship. Are they involved with nonprofit organizations? Do they have the leadership skills to guide aspiring social entrepreneurs?
Some might be nonprofit leaders themselves or possess substantial business acumen that could enrich your studies. Having faculty who are also impact business leaders can offer valuable insights and a practical perspective to your learning. By thoroughly understanding who your instructors will be, you can make a more informed choice about the program's fit for your ambitions.
Consider the Cost and Financial Aid Opportunities
Financial planning is key when you're considering a master's degree, especially in social entrepreneurship where the aim is to create social ventures that balance impact with financial return. Start by getting a comprehensive breakdown of tuition and any additional fees. Hidden costs like administrative or lab fees can catch you off guard, so know them upfront.
Next, dive into financial aid. Many programs offer scholarships, some even tailored for specific forms of entrepreneurship. Don't overlook grants, work-study options, or assistantships that offer both financial relief and valuable experience. If scholarships and grants don't cover everything, check out payment plans that spread the cost over time, making the financial load easier to manage.
Student loans are another avenue, but they should be a last resort due to long-term commitments. If you go this route, opt for loans with favorable terms and understand the repayment fully.
Look For Internship Experiences and a Robust Capstone Project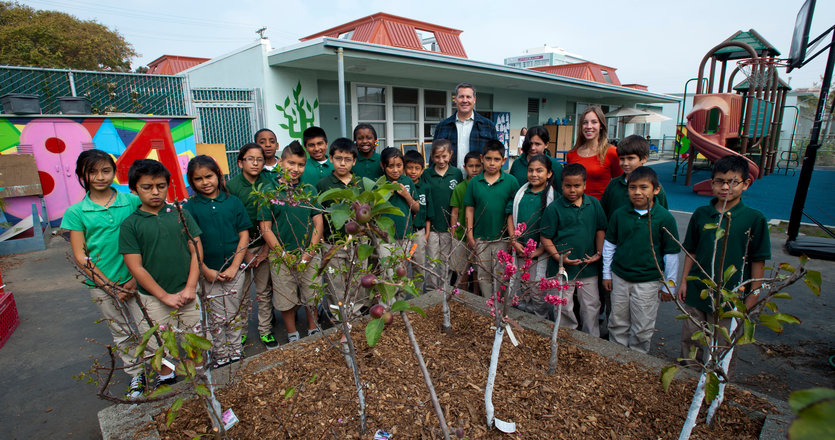 When you're considering social entrepreneurship programs, unique experiences can tip the scales. Many programs offer internship opportunities with nonprofit organizations that allow you to apply classroom learning in a real-world setting. Programs like Pepperdine's MA in Social Entrepreneurship not only give social entrepreneurs hands-on business development experience but also include a robust capstone project. This kind of project serves as a connecting experience. It will let you apply your business expertise to create creative solutions for societal challenges. Choosing a program that has these components can provide you with the training you need to succeed.
Here are some points to consider:
Global Immersion: Does the program offer any international experiences that provide a new lens through which to view social issues?


Capstone Projects: How comprehensive are these projects, and do they align with what you're passionate about?


Competitions and Other Experiences: Are there opportunities to test your ideas in a competitive or real-world environment?


Get Your MA in Social Entrepreneurship and Change From Pepperdine University
Choosing the right program is crucial for your journey in social entrepreneurship, and Pepperdine University offers an exciting opportunity you won't want to miss. With a curriculum that moves beyond conventional degree requirements, you'll have the chance to develop business plans that offer both financial returns and social impact. Pepperdine provides innovative solutions in business development while also offering a real-world experience that's invaluable for your future career.
You're not just earning a degree; you're gaining the tools to create career opportunities in social enterprise. This program is designed to develop real-world leaders. You'll be equipped with the skills you need to effect meaningful change. Get started by taking the next step in your journey. Apply to Pepperdine's MA in Social Entrepreneurship program today.