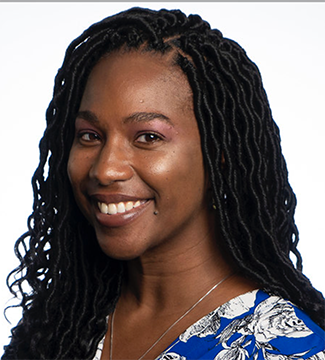 Ebony Cain
Program Chair EdD in Educational Leadership Administration & Policy
Associate Professor of Education
Education Division
, Graduate School of Education and Psychology
Biography
Prior to joining GSEP, Dr. Cain served as a nonprofit leader building programs that focus attention and services on the educational inequity and academic advancement of at-risk and low-income students and communities. She previously taught at the University of Southern California. Additionally, Dr. Cain worked within urban schools as they implemented and created instructional and structural programs promoting greater equity, access, and choice for students of modest means. Her interest in critical research studies was sparked when, as a high school student, she was selected to work with the UCLA Institute for Democracy, Education, and Access. Dr. Cain's research explores educational equity, research methodology, and urban school reform. She is passionate about extending engagement for urban K–12 youth while nurturing educators in state-of-the-art research methodologies.
Areas of Research Interest
Action Research, Philosophical, Ethical, and Methodological issues in Quantitative and Qualitative Research, Education Policy and Practice Reform, Teacher Education, Educational Leadership, Organizational Leadership.
Education
Ph.D., University of California, Los Angeles
B.A., Mills College, Los Angeles