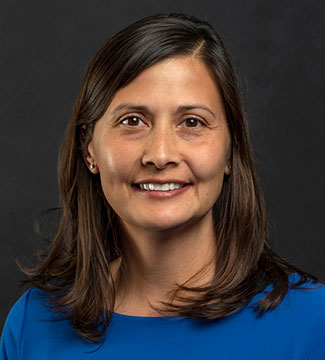 Amy Tuttle Guerrero, Ph.D.
Director of Clinical Training
M.A. Clinical Psychology (MFT/PCC) Online Program
Professor of Psychology
Psychology Division, Online Psychology Division
, Graduate School of Education and Psychology
Biography
Dr. Tuttle is a licensed marriage and family therapist. She is an AAMFT Approved Supervisor candidate and serves as Secretary for the California Division of the American Association for Marriage and Family Therapists board. Her clinical and research interests include multicultural and diversity issues, postmodern and contemporary family therapy theories, intergenerational experiences of race-related trauma, family and play therapy, and working with disadvantaged, multi-stressed populations. Dr. Tuttle maintains a clinical practice serving disadvantaged youth and their families (i.e., families involved in Child Protective Services, juvenile justice departments) and she is a consultant to a family-focused, delinquency prevention and intervention program in San Diego County. She co-authored Theory Based Treatment Planning for Marriage and Family Therapists (2003) and published research in Family Process on collaborative and relational therapies.
Education
PhD, Loma Linda University
MS, California State University, Fresno
BA, California State University, Fresno