GSEP Associate Professor, Dr. Erlanger Turner Elected to the American Psychological Association's Council of Representatives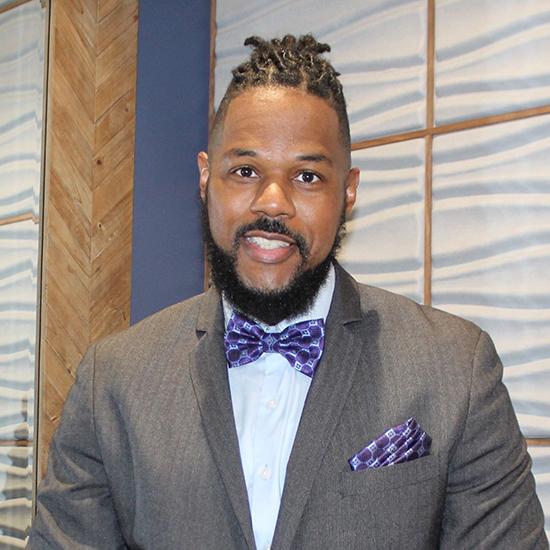 Dr. Erlanger Turner, GSEP Associate Professor of Psychology, has been elected to the American Psychological Association's (APA) Council of Representatives. Dr. Turner's election highlights a significant milestone in his career and reinforces his commitment to shaping the future of psychology.
The APA Council of Representatives is the legislative body of the association and comprises elected representatives from diverse segments of the psychology field. These representatives play a crucial role in setting policies, advancing strategies, and advocating for initiatives that shape the discipline's trajectory. They navigate complex ethical, social, and professional issues, fostering a collective approach to psychological advancements. Council members champion research, education, inclusivity, and policies that resonate with the evolving needs of both psychologists and society, guiding the discipline and contributing to a more robust and comprehensive landscape.
Upon his election, Dr. Turner stated, "I began my professional service as a graduate student serving on the American Psychological Association of Graduate Students (APAGS) committee and student committee for APA Division 45. After 17 years of serving in leadership roles within APA, it's an honor to continue advancing the profession through serving on APA council."
Dr. Turner's accomplishments testify to his commitment to psychology's growth and progress. He is a nationally recognized mental health and multicultural psychology expert, teaching courses on child psychopathology, research methodology, and multicultural psychology at Pepperdine GSEP. As a published author and media psychologist, Dr. Turner has also been quoted and interviewed by outlets such as the New York Times, The Washington Post, CNN, NPR, Oprah Magazine, USA Today, and more.
Erlanger Turner will represent the Society for the Psychological Study of Culture, Ethnicity and Race (APA Division 45). The term will officially begin on January 1, 2024. He will join in APA leadership, GSEP Professor Dr. Thema Bryant who in 2024 will begin her term as APA Past- President. "Dr. Turner was a key member of the Dream Team, which was integral to my historic election as the first person under 50 and the second minister to serve as President of the American Psychological Association. Given his expertise in research, advocacy, and community impact, I look forward to his innovative and thoughtful contributions to the leadership of our field," says Dr. Thema Bryant, 2023 President, APA. The two have published and presented research together on multicultural psychology.
About the American Psychological Association (APA)
The American Psychological Association is the leading scientific and professional organization representing psychology in the United States, with more than 146,000 researchers, educators, clinicians, consultants, and students as its members. APA works to advance psychology as a science, profession, and means of promoting health, education, and human welfare. The APA Council of Representatives is a vital body within the association, shaping policies and strategies that drive psychology's impact.