Dr. Miyake-Trapp Discusses Families Navigating Remote Learning and Well-Being During the COVID-19 Crisis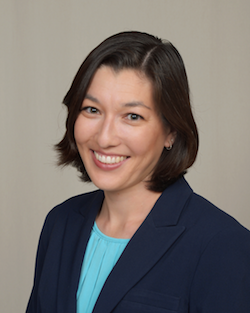 Jennifer Miyake-Trapp, Ed.D., assistant professor of education at the Graduate School of Education and Psychology (GSEP), was the keynote at a virtual lecture and discussion with a multi-generational group of women where she examined the unprecedented challenges caregivers must navigate to best facilitate remote learning and social-emotional well-being during this pandemic.
Dr. Miyake-Trapp explored the affordances of online learning, presented the limitations inherent to virtual environments, and shared strategies for caregivers to support their children in these difficult circumstances. This virtual lecture was part of GSEP's Lifelong Learning Women's Forum (LLWF), a private-invitation event to assist women in staying current on events and establishing sound, logical, and innovative positions related to issues that shape our world. For additional information visit the LLWF website.