Author and Social Activist Dr. Cornel West to Speak at Lecture Series on Faith, Intellect, and Culture
Hosted by Pepperdine's Graduate School of Education and Psychology, Registration for Tickets Opens in Mid December, 2016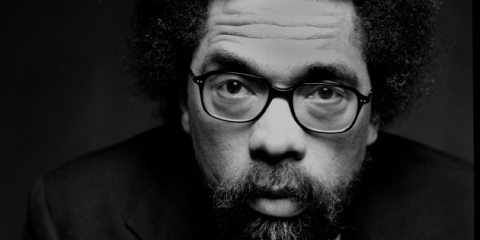 As part of his public mission "to keep alive the legacy of Martin Luther King, Jr. -- a legacy of telling the truth and bearing witness to love and justice," noted speaker, professor, author and activist Dr. Cornel West will address the Los Angeles community on February 24th, 2017 at 7PM at the Hilton Los Angeles Airport Hotel.
The event is hosted by Pepperdine's Graduate School of Education and Psychology (GSEP) as part of the annual Margaret J. Weber Distinguished Lecture Series. The series theme for 2017 is Wholeness: the Intersection of Faith, Intellect, and Culture. The series explores how these values can connect and contribute to a life of wholeness. It is a reflection, as GSEP dean Dr. Helen Easterling Williams explains, of the idea that "We can be intellectuals and have faith as well."
Having devoted much of his professional career to teaching, writing and speaking, Dr. West is arguably one of the nation's most well regarded experts on a variety of social issues. Most recently he served as Professor of Philosophy and Christian Practice at Union Theological Seminary. He holds emeritus status at Princeton and also taught at Yale, Harvard, and the University of Paris.
He has published more than 20 books and edited 13. His most recent works are the critically praised "Black Prophetic Fire" and "The Radical King." A spoken word performer, his collaborations with respected musical artists and filmmakers are well known. As a frequent television commentator and guest, Dr. West also is a staunch democrat, an outspoken critic of political corruption and the abuse of power.
"There is a crowning jewel to our Weber Distinguished Lecture Series this coming year, and that jewel comes right at the end of Black History Month," says Dean Williams. "Dr. West will be speaking with us about justice at the intersection of faith, intellect, and culture. We're looking forward to his new book coming out, and being available to us at a time when the ringing pronouncement in the world is Black Lives Matter… It's going to be a grand time!"
Attendance is open to everyone, and the general public is encouraged to attend. With Dr. West's inclusion as a speaker for the series, GSEP continues to push the envelope to create provocative, important and inspiring public discourse on social topics relevant to the challenges of contemporary life. The 2017 series theme also reflects GSEP's emphasis on training not just scholars, but true servant-leaders and agents of change, both in the professional arena and as members of the community at large.
Dr. West's scheduled appearance at GSEP's lecture series is another way by which the school continues to garner national recognition for its professors, students, alumni, and distinguished guests. Offering doctoral and master's degrees in psychology and education, the school also features graduate level programs in learning technologies, leadership, social entrepreneurship and change.
As with all GSEP's Margaret J. Weber Distinguished Lecture Series events, the evening with Dr. West is expected to be extremely well attended. Early registration for tickets is encouraged.
For additional information on the lecture and to register to attend, visit the GSEP event page.