What Can You Do With a Master's in Psychology?
Are you interested in psychology or pursuing a career in counseling? This field has become very popular because of its wide range of applications
Psychology is a science that studies human behavior and mental processes. There are two main branches of psychology: clinical and experimental. Clinical psychologists focus on diagnosing psychological disorders, whereas experimental psychologists research topics such as memory, perception, attention, intelligence, personality, emotions, etc.
So what can you do with a master's in psychology? Is counseling the only option? What other careers in psychology are out there?
Depending on your professional goals, there are a number of career paths you can take with graduate degrees in psychology, including working in the following fields:
Clinical Psychology & Counseling Psychology
Developmental Psychology
Forensic Psychology
Health Psychology
Industrial Organizational Psychology
Social Psychology
Sports Psychology
Quick Facts About MA in Psychology
What Can You Do With a Psychology Degree?
There are many specialties within the field of psychology. No matter what your career goals are, a degree in psychology can open up opportunities for you to work in various settings. If you know you're interested in psychology but aren't sure what you can do with your degree, check out some of the following specialty fields.
Clinical Psychology & Counseling Psychology
Clinical psychology and counseling psychology are the largest areas of specialization, and they cover several topics, including assessing, diagnosing, and treating mental health disorders. Clinical psychologists may treat people who are suffering from anxiety, depression, post-traumatic stress disorder (PTSD), and other mental health disorders. Clinical psychologists may work closely with psychiatrists to help patients create a comprehensive treatment plan to manage their mental health.
Many clinical psychologists choose to niche down even further and focus their specialty on specific areas like family and marriage counseling, child development, eating disorders, substance abuse, or personality disorders. Clinical psychologists may work in a clinical practice, a hospital, or in private practice.
Jobs in clinical psychology may include:
Behavioral health psychologist
Child psychologist
Social worker
Clinical case worker
School psychologist
Developmental Psychology
Developmental psychologists study human growth and how people change and develop throughout their lifetime. They focus on how people develop physically, mentally, emotionally, and spiritually. Developmental psychologists treat disorders related to specific stages in life, such as childhood, adolescence, adulthood, and aging. They are trained to identify symptoms, evaluate causes, and prescribe treatment plans.
Although developmental psychologists typically need a doctoral degree, some practitioners work in social work and counseling settings. Developmental psychologists who work with children may work in a school psychology setting. Those with a master's degree may find jobs in special education and counseling. Licensure is required in most states to practice professionally.
Jobs in developmental psychology may include:
Special education teacher
Early childhood education teacher
School psychologist
Hospice care director
Group home worker
Rehabilitation counselor
Forensic Psychology
Forensic psychology is a fascinating field in which licensed psychologists provide insights into the behavior of individuals in the criminal justice system. They may provide mental health assessments and psychological evaluations in prisons or rehab centers or provide testimony as expert witnesses in criminal trials
Forensic psychologists work closely with police officers and investigators to assess a person's mental state and ability to stand trial. Those interested in pursuing a career in forensic psychology must earn a bachelor's degree in clinical psychology, counseling, social work, or related fields. Students then typically complete graduate programs with additional coursework in statistics, human development, personality assessment, psychometrics, and criminal justice. Most jobs in forensic psychology also require a master's degree.
Jobs in forensic psychology may include:
Correctional facility counselor
Jury consultant
Expert witness
Forensic case manager
Criminal profiler
Health Psychology
Health psychologists study how psychological, social, and biological factors affect a person's physical and mental health. The field of health psychology focuses on understanding the relationship between mind and body, exploring issues related to illness prevention and recovery, and examining ways to improve quality of life. A primary goal of health psychology research is to develop effective interventions in schools, workplaces, medical settings, and communities.
Jobs in health psychology may include:
Community health advocate
Occupational health psychologist
Health researcher
Psychological wellness expert
Public health expert
Industrial Organizational Psychology
The fast-growing field of Industrial/Organizational Psychology focuses on how people interact within professional settings and workplaces and how those interactions affect organizational outcomes such as productivity, customer loyalty, and job satisfaction. This includes studying leadership, teamwork, conflict resolution, and decision-making.
Industrial/Organizational Psychologists are trained to apply scientific methods to complex problems in the workplace. They typically hold master's degrees in psychology, social sciences, or related fields. Many pursue doctoral studies in industrial/organizational psychology, focusing on organizational behavior, management, human resources, and organizational change.
Jobs in industrial organizational psychology may include:
Human resources manager
Business development consultant
Business executive coach
Strategy development professional
Behavior analyst
Engineering psychologist
Social Psychology
The field of social psychology focuses on how people think about themselves, others, and society. A career in social psychology involves researching human behavior and applying psychological principles to improve personal relationships, work environments, education, health care, and many other aspects of life.
Most jobs in social psychology are in academia and require a doctoral degree, but some employers may consider candidates with master's degrees and experience. In addition to conducting original research, social psychologists often write papers, books, and reports about their findings. They also teach courses and conduct workshops for professionals in multiple fields.
Jobs in social psychology may include:
Political strategist
Public relations specialist
Marketing consultant
Psychology professor
Sports Psychology
You may not often think of sports when you think of a psychology career, but the two are actually closely related. Sport psychology developed as a sub-field of sports medicine, including both applied and academic aspects. Sports psychologists work directly with athletes, while academic researchers examine how different variables impact athlete performance.
The field offers many career options, including coaching, consulting, training programs, and academia. Coaches, such as those employed by professional teams, use sport psychology techniques to improve players' physical and mental well-being. Consultants advise individuals on how to manage stress and anxiety, develop self-confidence, and cope with injuries. Athletic trainers use sport psychology techniques to treat injured athletes and prevent future problems. They also teach coaches to recognize signs of injury and illness.
Jobs in sports psychology may include:
Personal trainer
Athletic team trainer
Sports rehabilitation therapist
Sports research specialist
College sports coach
Professional sports coach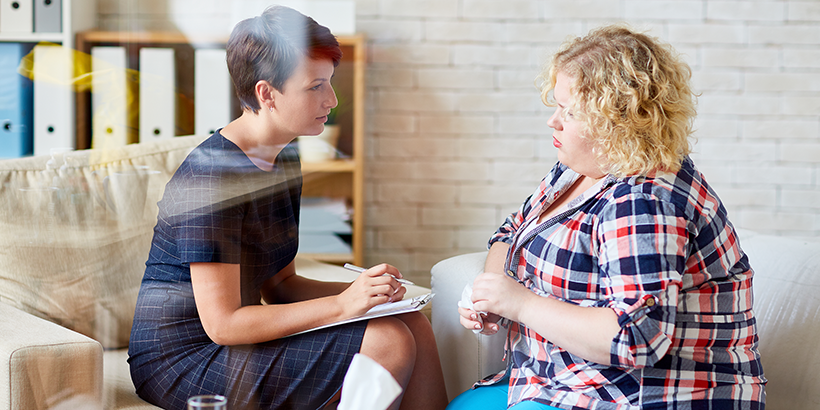 Frequently Asked Questions About Psychology Degrees
Is there a high demand for psychology graduates?
The Bureau of Labor Statistics (BLS) predicts that school and career counselor positions will grow by 11% through 2030, which is faster than the average for all occupations across the country. About 13,400 new job openings become available each year for those with psychology degrees, and that number has continued to increase since the COVID-19 pandemic, giving psychology students plenty of job opportunities.
What are the highest-paying jobs with a master's in psychology?
Jobs in the field of industrial-organizational psychology are the highest paying in the field. This may include jobs as a consultant for businesses looking to improve their performance and human resources interactions.
Marriage and family therapists, especially those in private practice, are also among the highest paying jobs with a master's in psychology.
Can I become a therapist with a master's in psychology?
Yes, you can become a therapist with a Master's degree in Psychology. However, you need to be licensed to practice therapy. The process for becoming licensed varies from state to state. If you want to work with children, you should undergo additional child development training.
How many years does it take to get a master's degree in psychology?
Most in-person and online Master's in Psychology programs take two to four years to complete. A MA in Psychology from Pepperdine University can be completed in 1.5 to 2 years with convenient evening classes. The MA in Psychology program at Pepperdine University prepares students to apply to doctoral programs, pursue a profession in the field of psychology, or become better leaders in their industry.
Is there funding available?
Yes! There are several ways to fund a MA in Psychology degree. Pepperdine University offers over $10,000 in scholarships for new and returning students. You can attend an information session to learn about grant opportunities, financial aid, scholarships, and assistantship positions.
If you currently hold a job in a related field, you can also ask your employer about tuition reimbursement programs.
What is the course load like?
Pepperdine University's MA in Psychology degree program requires between 36-48 credit units with coursework focused on how the art and science of psychology can be applied to further our understanding of human behavior and the prevention, diagnosis, and treatment of mental and emotional disorders. The program is nationally recognized for its educational and clinical experience.
You can find out more about core courses and educational requirements here.
Is a MA in Psychology worth it?
If you already have a background in psychology, there are many benefits that come with obtaining a graduate degree in the field, making it a popular educational path after obtaining an undergraduate degree. Individuals who hold a master's in psychology have more options for career opportunities and higher salary potential.
Pursue a MA in Psychology Degree From Pepperdine University!
If you currently hold a bachelor's degree in psychology or a related field and are ready to take your career to the next level, consider an advanced degree with a MA in Psychology from Pepperdine University. Our degree programs are consistently listed as a top choice for graduate psychology programs by the National Center for Education Statistics. We have both an in-person and online program for MA in Psychology. Find out more and start your journey to a rewarding career in professional psychology today!