What Can You do With a Master's in Organizational Leadership?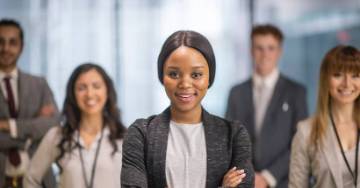 If you're looking to earn a graduate degree and pursue a higher level of education that will help you up-level your career, a master's in organizational leadership program might be the right choice for you! Earning an organizational leadership degree has the potential to offer great job opportunities. This degree program is gaining popularity quickly due to its applicability in multiple industries and occupations, from business to nonprofit organizations.
Organizational leadership is all about leading teams, inspiring and motivating people, aligning goals and objectives with the right resources and tools, developing personnel capabilities, and creating innovative solutions. It requires one to have excellent communication and interpersonal skills. Having successful expertise in this area will make all the difference when it comes down to clinching leadership and management positions in an increasingly competitive market.
A Master's in Organizational Leadership offers students the opportunity to develop key skills for advancing careers across many areas of business, from administration and human resources management to entrepreneurship and organizational development. So what are some of the most exciting career opportunities with a degree like this? Let's take a look!
What is Organizational Leadership?
Organizational leadership refers to the process of creating a vision and direction for an organization in order to maximize employee potential and performance. It requires the ability to motivate and inspire individuals within the company, as well as build trust, resolve conflicts, foster communication, and delegate tasks amongst team members.
Additionally, organizational leadership stresses critical thinking skills in order to solve complex problems quickly and with maximum efficiency. Those who are experienced in organizational leadership tend to succeed in nurturing relationships between employees and establishing high-level, strategic goals with clear strategies.
Why is Organizational Leadership Important?
Organizational leadership is essential in businesses, educational institutions, and nonprofit organizations because it sets the overall vision, mission, and strategy of the company. Leaders must make difficult decisions, motivate their teams, manage conflicts and ensure that all stakeholders are satisfied. An effective leader can positively impact organizational culture, foster creativity and innovation, increase employee engagement and motivation, cultivate cohesive teams and reach collective goals. Leadership plays an essential role in setting a positive tone for the organization as a whole.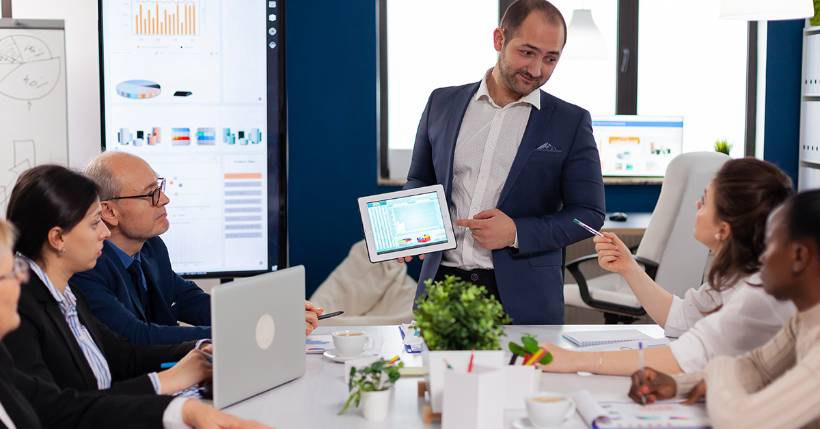 What Can I Do With a Master's Degree in Organizational Leadership?
You can pursue endless leadership roles with a degree in organizational leadership. This could be as a supervisor, manager, director, or executive in areas such as human resources, operations management, and strategic planning. Additionally, with your knowledge of organizational structure, communication strategies, team building, and change management practices, you will have the skills to create successful work environments that are conducive to creativity and innovation. You may also find opportunities to consult on various projects related to organization development, change management, or task alignment.
Here are a few leadership positions you may want to consider after completing your advanced degree in organizational management.
Organizational Leadership Jobs
Community Service Manager
A Community Service Manager is responsible for the development and implementation of public service plans, programs, and resources that serve the needs of communities. They develop partnerships with local organizations to provide community services, supervise staff working in the field of service delivery, evaluate the effectiveness of services and use data to inform decisions. They also act as liaisons between their organization and local communities by attending meetings with city leaders and sharing information about available services. Ultimately, Community Service Managers are committed to improving the quality of life for all community members.
Organizational Development Manager
An Organizational Development Manager is someone who helps organizations design a better working environment by defining objectives and developing strategic goals to create an environment where people can work efficiently and effectively. They typically analyze existing structures and processes, identify areas for improvement, facilitate change management to make changes more successful, and help leaders develop creative solutions to address organizational problems. Additionally, they may involve implementing training programs for staff members, monitoring organizational progress over time, and evaluating their effectiveness.
Healthcare Manager
A healthcare manager is a professional who is responsible for organizing and coordinating the daily operations of a healthcare organization or service. Health services managers need to have an understanding of both medical and administrative duties, as well as in-depth knowledge of healthcare policies, regulations, and procedures. Their responsibilities may include supervising personnel, conflict management, managing finances and budgets, ensuring quality services are delivered to patients, overseeing audit systems, and meeting performance targets. In addition to their financial oversight role, healthcare managers also determine strategies for providing better patient care, improving processes and coordinating staff performance to improve outcomes.
Marketing Manager
A marketing manager is a professional in charge of overseeing an organization's marketing efforts. Although they may work closely together, a marketing manager is not the same thing as a sales manager. Marketing managers are responsible for planning, developing, and executing strategies to increase brand awareness, promote products and services, and generate leads. The marketing manager must establish relationships with key stakeholders, media outlets, influencers and customers. Additionally, the marketing manager may play a role in developing budgets, monitoring consumer trends, and strategically adjusting overall business plans based on data. Successful marketing managers need excellent analytical and project management skills, as well as an understanding of consumer behavior, in order to make sound decisions that will lead to reaching the company's goals.
Operations Manager
An operations manager is a professional responsible for overseeing the day-to-day operations of an organization. They use their organizational leadership skills to make key decisions about products and services, manage budgets, resources, and personnel, and ensure that the operation runs smoothly. A successful operations manager needs excellent problem-solving skills, project management skills, and the ability to manage multiple tasks simultaneously. They are also expected to develop processes that improve the long-term performance of an organization while remaining within budget parameters.
Human Resource Manager
A human resources manager is responsible for managing a team of employees and ensuring their success. They are the link between an employer and its staff, leading to effective teamwork and strategic planning. Human resource management involves creating policies and procedures for managing employee relations and increasing job satisfaction, as well as recruiting, orienting, developing, training, retaining, and terminating employees. They are responsible for administrative functions like payroll processing and benefits administration, in addition to addressing employee questions and concerns. Conflict resolution is a critical skill for HR managers, who also have the responsibility of creating a healthy work environment through culture creation and enforcing proper etiquette.
Management Consultant or Management Analyst
A management consultant is a professional who advises organizations and helps them to improve their performance. Management consultants evaluate current business strategies, operations, and structures of companies while helping them build new systems and processes to better meet their goals. Management consultants provide leadership coaching and work with all levels of the organization, from senior leaders to front-line staff, in order to assess existing operational issues, develop plans for improvement and provide assistance in the implementation of their recommendations. They also advise on market trends and potential future issues that may impact businesses.
Project Manager or Project Coordinator
Project managers, also called project coordinators, are responsible for organizing and managing complex projects. They work at the ground level, using their strong organizational skills to handle day-to-day operational tasks related to project planning, resource allocation, progress tracking, and risk monitoring. Project coordinators also typically handle administrative tasks such as creating reports, distributing information to stakeholders, and ensuring that deadlines are met. In addition, they often lead team meetings, monitor progress on projects, and serve as a point of contact with customers.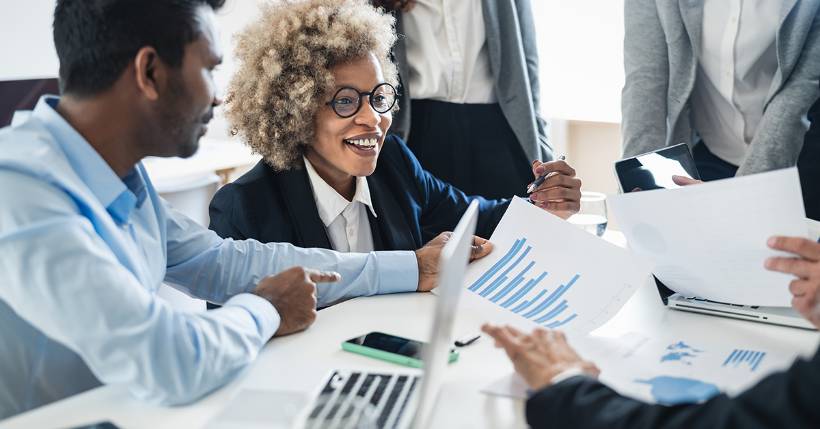 Benefits of a Master's Degree in Organizational Leadership
Completing an organizational leadership program can equip you with the skills in leadership that you need to reach your career goals, no matter what industry you work in.
Expand Your Leadership Skills
A master's in organizational leadership can help you become a more effective leader by teaching you the principles of effective communication, understanding what motivates people to work, and developing powerful strategies for managing teams. You will gain an understanding of approaches to leading, managing, motivating, and inspiring teams and organizations across different industries and contexts. This can allow you to build better relationships with employees and foster a culture of collaboration.
You will learn about concepts such as executive coaching, talent management systems, change management processes, employee engagement strategies, and more. You will also learn how to manage employee performance, delegate assignments efficiently, and resolve conflicts quickly. By developing these practical competencies and applying them in real-world situations, you will be equipped with the tools necessary for success as a leader.
Access a Wide Variety of Career Options
A master's in organizational leadership can provide the essential skills and credentials necessary to open up more career opportunities. The curriculum is designed to help you develop strong skills in areas such as communication, strategic management, problem-solving, decision-making, and leadership. Having a master's degree on your resume sets you apart from other job seekers and shows employers that you are committed to growing your career. Those with an advanced degree also have a higher median salary than those who only have a bachelor's degree. With a master's in organizational leadership, you can have the confidence of knowing that your qualifications will make it easier for employers to believe in your potential for success.
Serve More People
When you expand your leadership skills in a way that allows you to access more advanced career opportunities, you'll be able to serve more people by becoming a leader in your organization. Whether you land a role in corporate leadership or nonprofit management, or if you work as a school principal at an elementary school or a facilities manager in a warehouse, you'll expand your influence and join the next generation of leaders who are poised to make a difference in the world.
How Much Money Can I Make With an Organizational Leadership Degree?
The amount of money you can make with an organizational leadership degree is highly dependent on the type of job you pursue and the experience and skills you have. For example, the median annual salary of a project coordinator is $67,280, whereas the median annual salary for a management analyst is $82,450. On average, an organizational leadership graduate can expect to earn a salary somewhere between $50,000-$70,000 per year. Higher salaries are possible with professional experience in the field, additional certifications, or relevant licenses that demonstrate expertise in a particular area.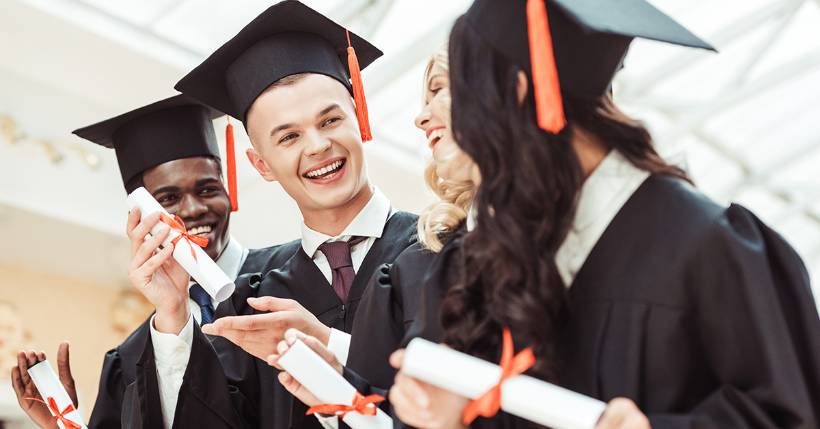 Earn a Master of Science in Organizational Leadership and Learning From Pepperdine University
If you've already completed your undergraduate degree, take the next step in your career by earning an MS in Organizational Leadership and Learning from Pepperdine University. The organizational leadership degree program is intended for individuals seeking to improve leadership and management skills applicable to any organizational setting.
This program's extensive focus on managing teams, organizational design and culture, and management make it one of the most versatile and valuable master's degrees available.
Our unique format allows for flexibility with 100% online programs or in-person options every term, making it an ideal model for both working professionals and full-time students. To find out more about the application process and how you can qualify for our available scholarship funds, click here or attend an upcoming information session.
Ready to get started? Learn more about applying for the MS in Organizational Leadership program here.