What Can I Do with a Behavior Analysis Degree?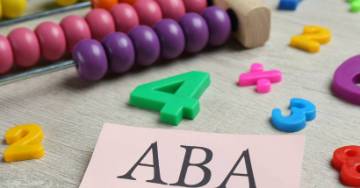 A degree in behavior analysis offers career opportunities in many diverse fields, including healthcare, sociology, education, and criminal justice. It's an invaluable asset for professionals working in social sciences, psychology, and other mental health settings. An MS in Applied Behavior Analysis provides you with the knowledge and skills necessary to identify, evaluate and address a wide range of human behavior issues that arise in a variety of settings.
The job outlook for behavior analysts is quite positive. According to the Behavior Analyst Certification Board, the demand for behavior analysts has increased by over 5,000% since 2010 and will continue to increase by 10% each year through 2030.
Most people who complete a Master's in Applied Behavior Analysis choose to work with children or adults with autism, but the field of behavior analysis expands well beyond working with individuals with autism or behavioral disorders. There are a number of other career options for those with a degree in behavior analysis, including working in educational settings, clinical counseling, organizational settings, or even in the criminal justice system. This article will discuss the many ways a behavior analysis degree can be used for career advancement.
What is Applied Behavior Analysis (ABA)?
Applied behavior analysis (ABA) is an evidence-based practice that uses a set of techniques and principles to change behavior. It involves observing, measuring, quantifying, and assessing a person's behavior as it relates to their environment and then using this information to modify the environment in order to change the individual's behaviors. It is used to enhance communication and social skills, improve developmental skills, reinforce positive behaviors, and decrease inappropriate behaviors.
Positive reinforcement is a key component of applied behavior analysis. Positive reinforcement rewards the person when they choose a desired behavior, helping them to learn that doing the desired behavior will lead to positive consequences. Over time, this leads to changes in behavior patterns. While ABA therapy is commonly associated with working with individuals with autism, it is also used in many other ways, including treating individuals with traumatic brain injuries and substance use disorders. Because it is based on studies of human behavior and how our brains react to stimuli, it is helpful in the context of education, sports psychology, and organizational behavior management.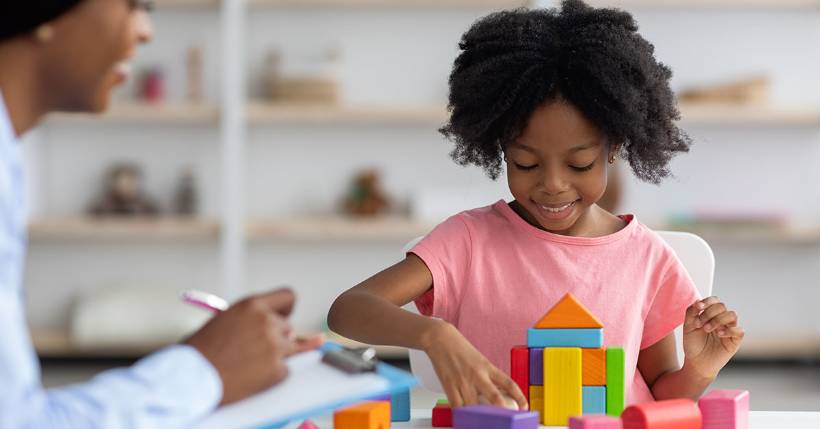 What Can I Do With A Degree in Applied Behavior Analysis?
Over 70% of people with a degree in behavior analysis choose to work with individuals with developmental disabilities, particularly those with autism. Formal ABA therapy can be provided by a Board Certified Behavior Analyst (BCBA), a Board Certified Assistant Behavior Analyst (BCaBA), or a Registered Behavior Technician (RBT).
If you are passionate about working with individuals with Autism Spectrum Disorder (ASD), there are a number of rewarding career opportunities out there, depending on your education level.
Board Certified Behavior Analyst (BCBA)
A Board Certified Behavior Analyst (BCBA) uses research-based, measurable approaches to treating individuals with autism and other developmental disabilities. BCBAs are trained in social science and the principles of behavior modification. They assess individuals, develop treatment plans, and monitor progress over time to ensure positive outcomes. BCBAs may also provide support for caregivers, too. A BCBA must hold a master's degree in Applied Behavior Analysis and must be certified by the Behavior Analyst Certification Board.
Board Certified Assistant Behavior Analyst (BCaBA)
A Board Certified Assistant Behavior Analyst (BCaBA) provides support to certified Behavior Analysts (BCBAs) by implementing assessment plans and conducting behavioral interventions. Their role includes collecting data and interpreting results in order to evaluate the effectiveness of interventions. They are responsible for designing and developing behavioral programs tailored to their clients' individual needs. A BCaBA must hold a bachelor's degree and be certified by the Behavior Analyst Certification Board.
BCBA Supervisor
A BCBA supervisor has the same education and certifications as a BCBA, but rather than working directly in the field, they supervise and oversee fieldwork hours for those who are training to become certified behavior analysts or Registered Behavior Technicians (RBTs).
Registered Behavior Technician (RBT)
A Registered Behavior Technician (RBT) works under the direct supervision of a BCBA or BCaBA. RBTs work with their clients on goals related to reducing or eliminating challenging behavior, increasing positive behaviors, increasing independence in activities, improving communication and language skills, aiding social development, and much more. RBTs must have a high school diploma and must pass the RBT certification exam.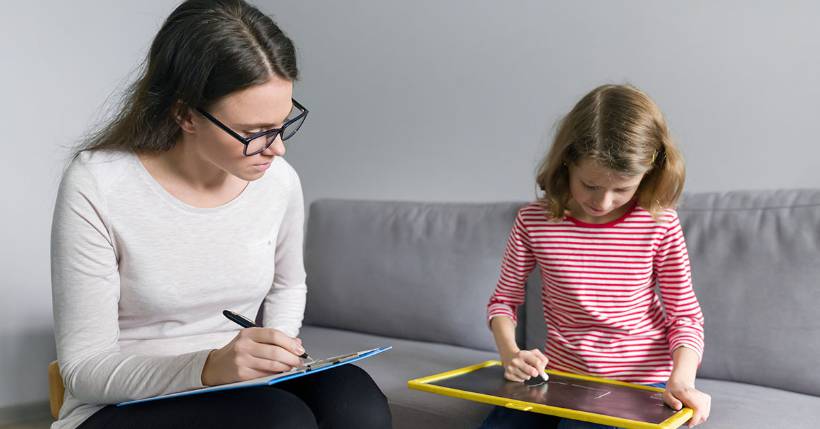 Other Jobs You Can Do With a Master's in Applied Behavior Analysis
Behavior Analysis degrees are highly versatile since they give graduates the ability to pursue diverse career paths that encompass additional fields such as teaching, consulting & clinical care. If working in the autism field isn't your thing but you still want to work in the behavior analysis field, consider some of these other exciting career options.
Clinical Counseling
Many mental health counselors choose to pursue a behavior analysis degree to support their clients in managing mental health issues such as anxiety, depression, PTSD, or addiction. Therapists and counselors help patients identify and address psychological, emotional, and social issues and then use psychotherapy to treat their disorders. This can include cognitive-behavioral therapy, psychodynamic psychotherapy, or other evidence-based therapies such as applied behavior analysis.
Social Worker
Social workers provide support for people who are experiencing difficulties in their lives. They provide counseling, assist people in understanding and managing emotions, develop plans and solutions to address problems that people are facing, link clients to resources such as food pantries or employment opportunities, and advocate for the best interests of their clients. They can work in a variety of settings, including schools, hospitals, nursing homes, mental health centers, and private offices. They serve diverse populations including children, adults, families, and communities.
Teacher/Instructor
With an advanced degree in behavior psychology, you can teach courses at universities or colleges in programs related to psychology and behavior analysis. Course content may include lectures on topics such as brain development mechanisms, personality theories, generational shifts in workplace values, group dynamics, or communication strategies. As an instructor, you are responsible for designing syllabi, delivering lectures in class, presenting seminars, or facilitating workshops for students who are pursuing an ABA degree.
Research Psychologist
In addition to teaching university courses related to psychology and neuropsychology, having a degree in behavior analysis can also open up exciting opportunities for working in independent research fields within psychology research centers such as universities or private labs. Researchers investigate various theories relating to cognitive growth or behavior modification approaches such as those used to treat stress-related conditions like acute anxiety or depression.
Organizational Behavior Management (OBM) Consultant
Consultants who work in organizational behavior management assess the internal workings of companies from a human resources standpoint by looking at employee performance reviews, hiring trends over time, job satisfaction surveys, etc. They recommend ways for companies to improve employee motivation through incentives or different policies that could boost morale and efficiency within teams. By using their knowledge of how humans interact based on certain psychological factors, they can advise employers on how best to optimize their staff's performance. Some large companies may choose to hire in-house OBMs, although many OBMs are self-employed and choose to work as consultants on a contract basis.
Corrections Officer
While it may not seem like an obvious connection at first, those working in the criminal justice field must have a strong understanding of human behavior in order to help criminal offenders through the rehabilitation process. Corrections officers work with criminal offenders while they are serving time in jail or awaiting trial. They need strong skills in applied behavior analysis as well as strong communication skills to provide support and therapy to offenders with behavioral issues.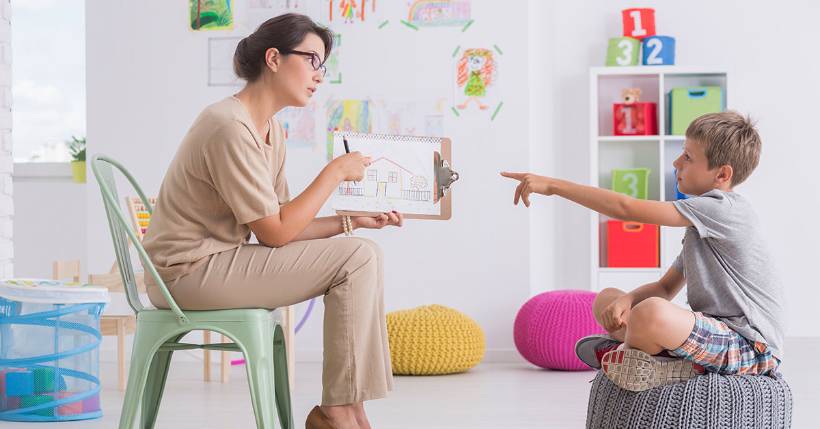 Elevate Your Career With a Master of Science in Applied Behavior Analysis at Pepperdine University
Pepperdine University's Master's in Applied Behavior Analysis degree program is designed to help prepare students to work in a variety of settings where they can apply a scientific approach to the study of behavior. The MS in Applied Behavior Analysis program is great for people who want to work with individuals with autism spectrum disorders, as it meets the educational requirements for the Board Certified Behavior Analyst (BCBA) and Certified Autism Specialist (CAS).
What You'll Learn
This graduate program will teach you to describe and synthesize the concepts and principles of behavior analysis, use behavior analytic assessments and interventions, and apply your knowledge of ethical principles and standards of responsible professional conduct and demonstrate respect for the diversity of the human experience.
Students will experience a comprehensive curriculum that includes foundational aspects of Applied Behavior Analysis, in-depth explorations of ethical conduct, behavioral assessment and treatment, human development, and multicultural considerations, among others. The program can be completed in less than two years, in either a four-term or five-term sequence.
The program offers 50 clinical sites to gain practical experience and clock fieldwork hours and has a first-time pass rate for the BCBA exam that is 18% higher than the national average.
To find out more about coursework requirements and the application process, request information online or sign up for an upcoming informational session.
Ready to get started? Learn more about applying for the MS in Applied Behavior Analysis program.