TESOL Newsletter - Issue No. 4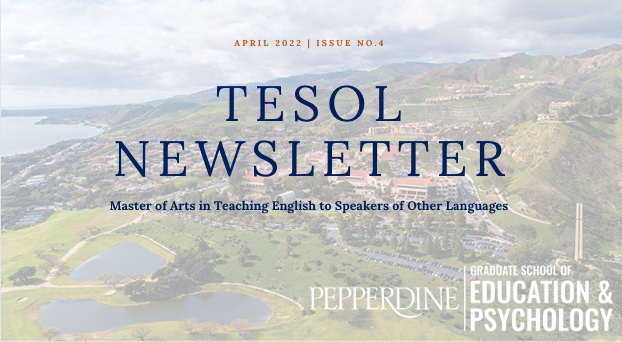 Welcome
Hello and welcome to another issue of the Pepperdine TESOL Newsletter! As we've taken time to weave together the events, interviews, and pictures of this issue, I'm struck by the word "community".
Community is not something easy to cultivate in graduate school. People lead busy lives and need to take the initiative to establish new friendships in adulthood. International students travel great distances to invest in their education, but quickly become acquainted with new faces who become friends who become their "family away from home".
Indeed, looking through the photographs and listening to the interviews, it's clear that community is a grounding force in the TESOL program that allows us all to thrive as individuals and as a collective.
In late March, we had the joy of flying across the country with some TESOL candidates to Pittsburgh, Pennsylvania, to present research and ideas at the TESOL International Convention. Community was cultivated as we cheered one another on and explored a new city together.
Returning from Pittsburgh, TESOL students, alumni, faculty and families/friends embarked on a hike in the Hollywood Hills to see the iconic Hollywood sign. It was a stunning hike with newly kindled friendships, deep conversations, shared energy bars, and student after student taking turns to carry Dr. Chen's precious baby (she was most appreciative!).
We hope you enjoy this issue of the newsletter and think of you as our extended community at Pepperdine University.
With gratitude,
Kevin Wong, Ph.D.
TESOL Chair
---
Life At Pepperdine
What's Happening On and Off-Campus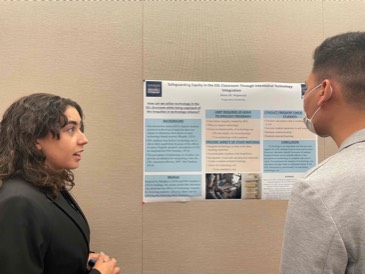 Alex Hopwood presents her poster on safeguarding equity at the TESOL International Convention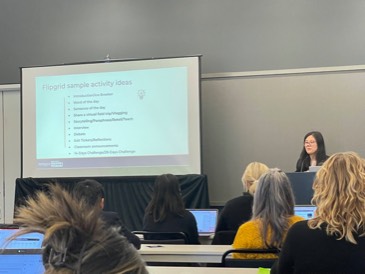 Dr. Weina Chen shares her presentation, "Increasing Speaking Practices: Engaging ELS Through Digital Assignments," to a packed room.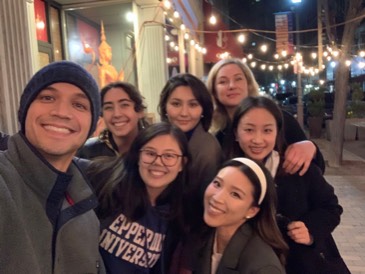 A selfie with Dr. Wong and Dr. Chen after a gathering in Pittsburgh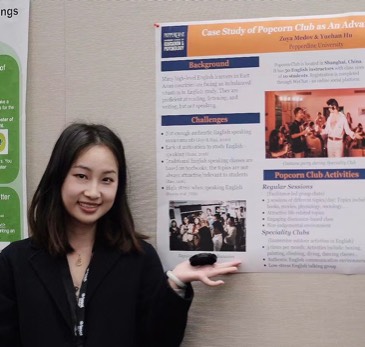 Yuehan Hu (TESOL '22, above) and Zoya Medov (TESOL '22, right) co-presenting on a language program case study in Shanghai, China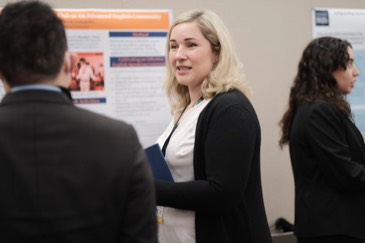 Yuehan Hu (TESOL '22, left) and Zoya Medov (TESOL '22, right) co-presenting on a language program case study in Shanghai, China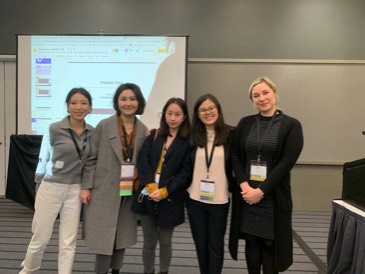 Students from the TESOL program pose for a group photo after Dr. Chen's lecture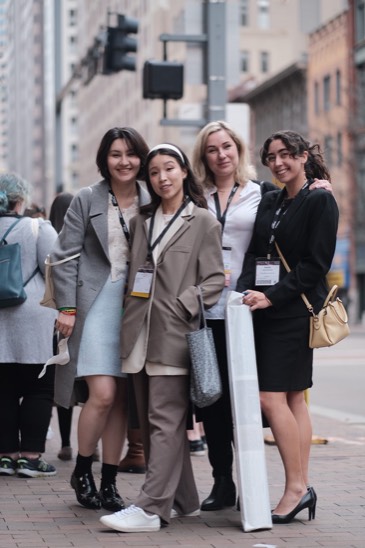 A quartet on the streets of Pittsburgh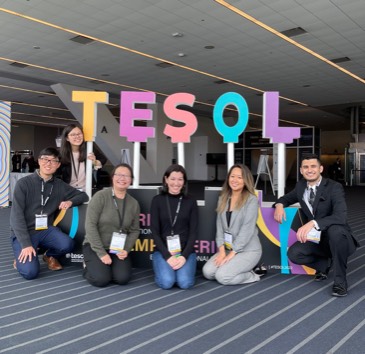 Pepperdine represented at the TESOL International Convention in Pittsburgh, PA.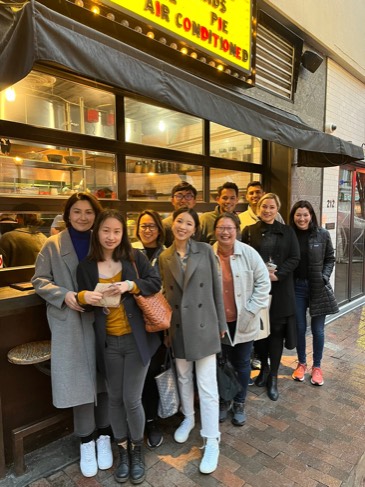 Celebrating with the Pepperdine contingent who attended the conference in person.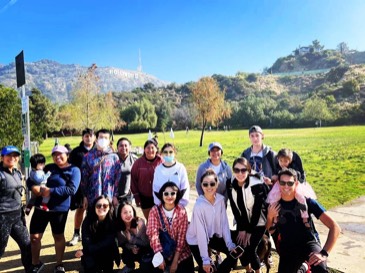 Hollywood Hike about to commence!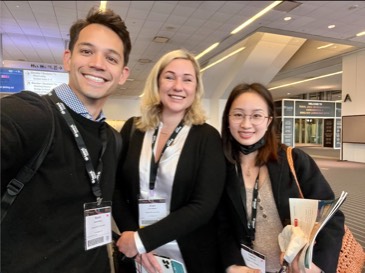 Dr. Wong with TESOL student presenters before their presentations.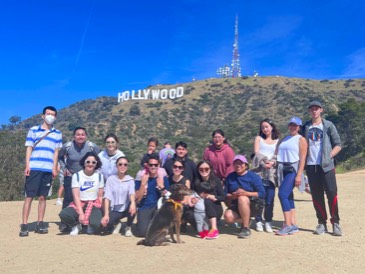 Group photo ahead of the Hollywood sign
---
Life At Pepperdine
Alumni & Professor Perspectives
Hear from two of our alumni, Kristle Domondon and Eve Wu, along with Dr. Kevin Wong and Dr. Weina Chen, about the impact of the MA in TESOL program at Pepperdine.
---
TESOL Article: Hot Off the Press

In a recent issue of TESOL Quarterly, María Amor Barros del Río (University of Burgos), Concetta Maria Sigona (University of Burgos), Leticia Blázquez Arribas (University of Salamanca), Elena Alcalde Peñalver (University of Alcala) published an article entitled, "Teaching English to Special Educational Need Students through an Online Tool."
The article describes the importance of ensuring equal access to language learning opportunities and addresses the implementation of Universal Design for Learning (UDL), an instructional approach that gives all students an equal opportunity to succeed, in special education through the En-Abilities project. The authors characterize the main goals and challenges of online special education and show examples of different adaptations designed for different types of disabilities, as well as a wide range of activities that can be used by any English teacher. To conclude, they suggest new paths that can be explored in the area of foreign language learning using UDL to help students with special education needs.
The full article is available to download for free here.

---
Community Shoutouts
Signs of moving forward: After decades of advocacy, bilingual street signs emerge in Chinatown
Jiawen Xu and Xinyun (Jessie) Wang (TESOL '21) recently published an article in the Boston Gosbserver.
February 22, 2022
Many feel that building bilingual street signs is an important message to show that the Boston government supports the AAPI community. Supporters also hope for the eventual inclusion of Chinese-language course offerings for primary and secondary schools in Chinatown…
Sara Luo (TESOL '21), along with her colleague, Muna Sapkota, gave a presentation on "Educator Perceptions of the Impact of Social Justice Movements in a Global Context" at the Annual Graduate Education Research Symposium at Purdue University in West Lafayette, IN. The pair also received the honor of the second place in the category of Poster Research Presentations! Congratulations, Sara!
A team of Pepperdine University faculty, staff, and doctoral students presenting at the TESOL International Convention on the importance of teaching technology vocabulary to promote equity and access in higher education. Congratulations Dr. Miyake-Trapp, Lucy Lu, Linda Lee, Terrance Cao, and Elias Saade! #GoWaves
---
Spotlight
A Conversation with TESOL Candidate Presenters