Masters in Social Entrepreneurship: Empowering Changemakers to Create Positive Impact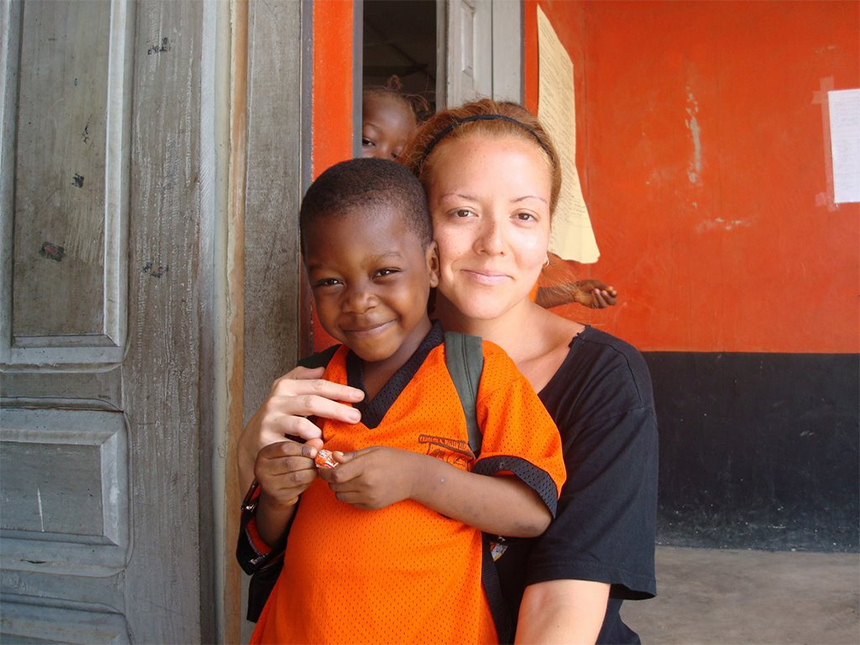 Introduction
Social entrepreneurship is an incredible journey that involves creating innovative business solutions to tackle social and environmental problems. Unlike traditional entrepreneurship, the primary focus of social entrepreneurship is to make a positive social impact rather than solely generating profits for shareholders. Social entrepreneurs utilize their entrepreneurial skills and techniques to identify social issues, develop groundbreaking solutions, and bring about meaningful change in society.
In today's society, the importance of social entrepreneurship cannot be emphasized enough. With the ever-increasing income inequality, the pressing threat of climate change, and the persisting social injustices, there is an urgent need for new and innovative solutions to address these challenges. Social entrepreneurs play a crucial role in tackling these problems by creating sustainable business models that not only generate social and environmental impact but also ensure financial sustainability.
If you have a passion for making a difference in the world, pursuing a master's degree in social entrepreneurship can provide you with the knowledge, skills, and networks necessary to create and manage successful social ventures. Through comprehensive coursework and immersive learning experiences, you will learn how to identify social problems, develop groundbreaking solutions, and create sustainable business models that drive positive social impact. Additionally, a master's degree in social entrepreneurship can open doors to a network of social entrepreneurs, investors, and policymakers, accelerating the growth of your social venture and amplifying its impact. Overall, a master's degree in social entrepreneurship offers a remarkable opportunity to make a positive difference in society while also building a fulfilling and successful career.
Understanding Social Entrepreneurship
Social entrepreneurship has a rich history, with its roots dating back to the 19th century. However, it wasn't until the 1960s and 70s that the concept gained widespread attention. Bill Drayton, the visionary founder of Ashoka, coined the term "social entrepreneurship" in the early 1980s. Drayton believed that social entrepreneurs had the power to bring about systemic change by applying entrepreneurial approaches to solve social problems.
Throughout the years, numerous successful examples of social entrepreneurship have emerged. Take, for instance, TOMS Shoes, founded by the inspiring Blake Mycoskie in 2006. For every pair of shoes sold, TOMS donates a pair to a child in need. Another remarkable example is Warby Parker, founded in 2010, which offers affordable eyewear and donates a pair of glasses to someone in need for each pair sold. These companies have not only been commercially successful but have also created a significant social impact.
When it comes to social entrepreneurship, identifying social issues and opportunities is a crucial initial step. These issues can encompass a wide range, from poverty and inequality to environmental degradation and healthcare disparities. As aspiring social entrepreneurs, we must start by identifying a social issue that resonates with our passions and then delve into researching the root causes of the problem. This process will help us uncover opportunities to create innovative, sustainable, and scalable solutions that address the issue effectively.
An outstanding example of identifying a social issue and transforming it into a successful social enterprise is the inspiring story of Susan Cotton an alum of Pepperdine's Master's in Social Entrepreneurship program. Susan recognized the dire need for affordable and accessible healthcare in rural communities. She witnessed firsthand how individuals in remote areas struggled to access essential medical services due to various barriers. Inspired to make a difference, Susan founded "The Lily Project," which uses mobile health clinics in rural Nicaragua to combat cervical cancer. Through mobile clinics and telemedicine initiatives, Susan's organization has been able to bridge the healthcare gap and improve the lives of countless individuals in need. Susan's journey serves as a testament to the power of identifying social issues and creating impactful social enterprises.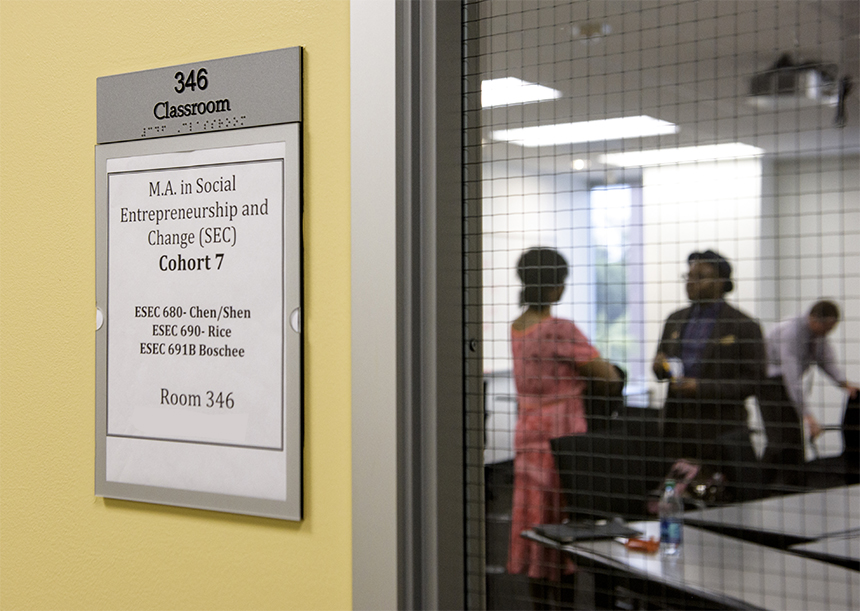 At Pepperdine GSEP, we believe in the power of education and entrepreneurship to drive positive change in society. Our master's program in social entrepreneurship is designed to equip students with the tools and mindset needed to become effective social change agents. With a curriculum that combines theory and practice, we provide a comprehensive education that empowers our students to make a lasting impact.
Our faculty consists of distinguished scholars and experienced practitioners who are passionate about social entrepreneurship. They bring a wealth of knowledge and real-world experience to the classroom, ensuring that our students receive a well-rounded education that is grounded in both theory and practical application. With small class sizes and a supportive learning environment, Pepperdine GSEP offers a personalized and engaging educational experience.
Pursuing a Master's in Social Entrepreneurship at Pepperdine GSEP
By pursuing a master's degree in social entrepreneurship at Pepperdine GSEP, you will gain several unique benefits that will set you on a path to success:
Distinctive Curriculum: Our curriculum is carefully designed to provide a comprehensive understanding of social entrepreneurship. You will learn about social innovation, sustainable business models, impact measurement, and more. Through case studies, experiential learning, and collaborative projects, you will develop the practical skills needed to create and manage successful social ventures.

Focus on Ethical Leadership: At Pepperdine GSEP, we emphasize the importance of ethical leadership in social entrepreneurship. Our program instills in students the values of integrity, social responsibility, and ethical decision-making. We believe that ethical leadership is essential for creating sustainable and impactful social ventures that benefit both individuals and communities.

Networking Opportunities: As a student at Pepperdine GSEP, you will have access to a vast network of alumni, faculty, and industry professionals who are actively engaged in social entrepreneurship. These connections can provide mentorship, guidance, and potential collaborations that will enhance your learning experience and broaden your opportunities in the field.

Applied Learning: We believe that learning should extend beyond the classroom. Pepperdine GSEP offers various opportunities for students to engage in hands-on, real-world experiences. From internships and fieldwork to consulting projects with social enterprises, you will have the chance to apply your knowledge and skills in practical settings, gaining valuable experience and making a tangible impact.

Pepperdine's Values: Pepperdine University is guided by Christian values and a commitment to service. As a student at Pepperdine GSEP, you will be part of a community that values compassion, justice, and making a difference. Our program fosters an inclusive and supportive environment where you can grow personally and professionally while being inspired to create positive change.
Conclusion
Pepperdine University offers a master's degree program in social entrepreneurship that spans over a duration of 20 months. This program follows a hybrid approach, combining both online and in-person components. The program is offered in two different locations, West Los Angeles and Washington, DC, allowing students to experience the bi-coastal nature of the program.
Embarking on a journey in social entrepreneurship is not only personally fulfilling but also an opportunity to make a lasting impact on society. By pursuing a master's degree in social entrepreneurship at Pepperdine GSEP, you will receive a high-quality education that combines academic rigor with a focus on ethical leadership and social impact.
Are you ready to join a community of passionate individuals who are dedicated to creating positive change in the world? Take the first step towards your future as a social entrepreneur by applying to Pepperdine GSEP's master's program in social entrepreneurship. Together, we can create a more equitable, sustainable, and just world. Start your transformative journey today at Pepperdine GSEP!