How You Can Find Your Career and Make a Social Impact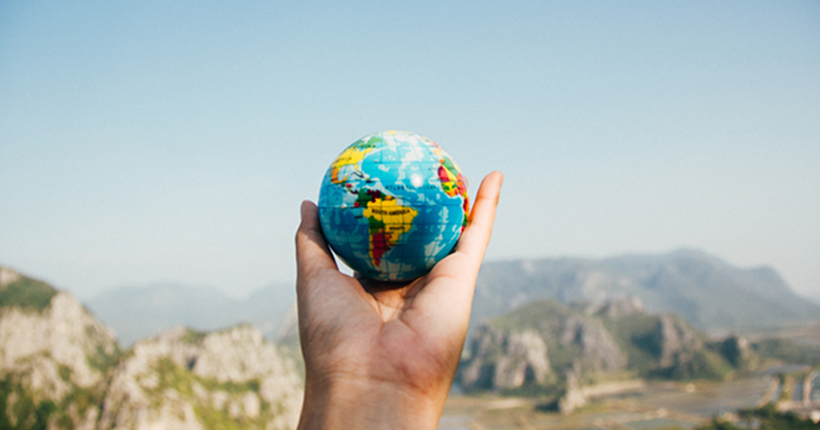 The call for sustainable, equitable, and effective solutions to community issues is louder than ever right now, and many of us feel called to contribute positively to society while carving out fulfilling careers. But where does one start? The answer could very well lie in pursuing a degree in social entrepreneurship and change. This empowering educational journey can help you discover a career path not just in social innovation but also in a wide variety of other socially impactful sectors.
What is Social Entrepreneurship?
Social entrepreneurship focuses on creating and implementing innovative, sustainable market-based solutions to address social, cultural, or environmental issues. It merges the business concepts of traditional entrepreneurship with the passion for making a positive impact typically associated with social services or the nonprofit sector.
Social entrepreneurs start impactful organizations (either for-profit, non-profit, or a hybrid of both) with the primary objective of resolving a societal problem rather than solely making a profit. Their enterprises are designed to be financially sustainable, which allows them to scale their business plans and maximize their impact.
Unlike traditional businesses that measure success in profit and returns, social entrepreneurs also measure their success based on the positive impact they make on society or the environment. This could involve addressing issues such as poverty, education, healthcare, climate change, and many others.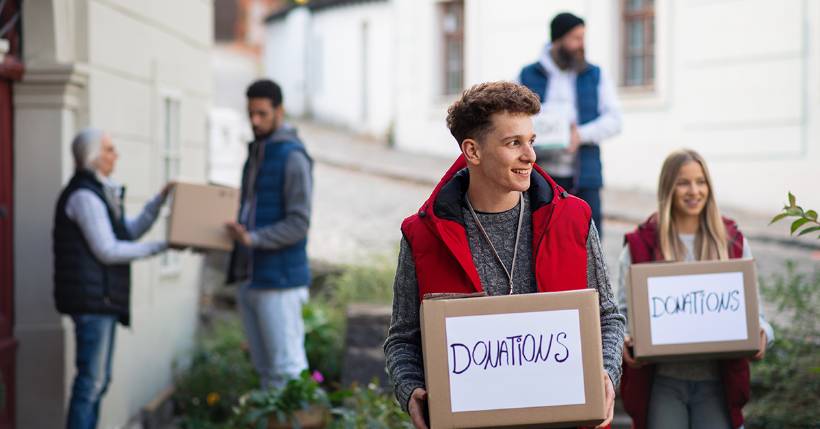 What social challenges can you use your entrepreneurial skills to help solve?
Social entrepreneurs can help address a wide range of social issues that are often intertwined with economic, cultural, and environmental aspects.
Poverty and Inequality: Social entrepreneurs can help create job opportunities, provide affordable products and services, and enhance access to education and training in underprivileged communities. They can also advocate for policy changes that promote economic justice and social mobility.
Education: There are numerous social enterprises devoted to finding innovative approaches to educational disparities, from creating affordable online learning platforms, tutoring services, and scholarship programs, to launching schools in underserved areas.
Healthcare: Social entrepreneurs can help make healthcare more accessible and affordable. This can range from developing telehealth services and health tech innovations, to creating community health clinics and awareness campaigns for neglected health issues.
Hunger and Food Security: Social entrepreneurs can tackle issues like food waste, food deserts, and food insecurity. This could be through creating sustainable farming practices, starting food banks, or developing apps that connect consumers to surplus food from restaurants and grocery stores.
Environmental Sustainability: Social entrepreneurs play a vital role in addressing environmental challenges. They may launch ventures focused on renewable energy, sustainable farming, waste management, water conservation, or eco-friendly consumer products.
Housing and Homelessness: Solutions to homelessness and affordable housing issues are another domain for social entrepreneurs. This could include creating temporary housing solutions, advocating for policy changes, or even developing platforms to connect potential tenants to affordable housing options.
Social Justice: Social entrepreneurs can address a variety of social justice issues, such as racial inequality, gender discrimination, and rights of marginalized communities. This can involve awareness campaigns, policy advocacy, or developing platforms and services that cater specifically to these communities.
Mental Health: There is growing recognition of the importance of mental health. Social entrepreneurs can contribute by creating accessible mental health resources, awareness campaigns, and innovative solutions to help those struggling with mental health issues.
The beauty of social entrepreneurship is that it allows for creative, out-of-the-box thinking to address complex issues. It's about finding sustainable solutions that not only alleviate immediate problems but also tackle the root causes of these societal challenges.
What can you do with a degree in social entrepreneurship?
A degree in social entrepreneurship opens numerous opportunities in for-profit companies, especially those valuing corporate social responsibility (CSR) and sustainability. A common role is a CSR specialist, where you can help businesses balance profit-making with values that benefit society.
Likewise, you can work as a sustainability officer, creating and implementing practices that protect the environment and promote social well-being. Other roles include being an impact investment analyst, where you evaluate companies not just on their financial performance but also on their social and environmental impact.
In the non-profit sector, a degree in social entrepreneurship can lead to roles such as program manager or director, where you'd oversee specific initiatives aimed at social change. You could also be a grant writer, crafting compelling proposals to secure funding for your organization's socially focused projects. A role as a fundraiser would involve organizing events and campaigns to raise money and awareness for your cause.
Alternatively, you could work as a community outreach coordinator, building and maintaining relationships with community members and stakeholders. In each of these roles, the business skills gained from a social entrepreneurship degree can be invaluable for increasing the impact and efficiency of non-profit organizations.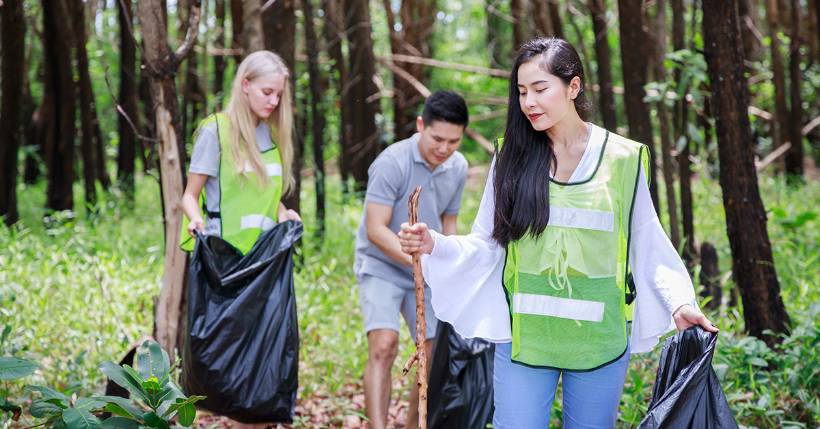 Are you a good candidate for a social entrepreneurship degree?
The field of social entrepreneurship is diverse and broad, and there's no one-size-fits-all description of the ideal candidate. However, individuals who thrive in this area often exhibit certain common characteristics:
Passion for Social Change: At the heart of social entrepreneurship is a desire to make a positive impact on society. The ideal candidate is someone who is passionate about tackling social, environmental, or cultural issues and is driven by a mission to create meaningful change.
Innovative and Creative Thinking: Social entrepreneurship projects aim to find new solutions to societal challenges. This requires a creative and innovative mindset. The ideal candidate is comfortable thinking outside the box and has a knack for identifying unique approaches to problem-solving.
Resilience and Persistence: Change takes time and often encounters resistance. Social entrepreneurs need resilience and persistence to overcome obstacles, deal with setbacks, and keep pushing forward even when progress seems slow.
Leadership Skills: Social entrepreneurs often need to inspire and motivate others, whether it's their team, investors, or the community. Therefore, strong leadership skills and the ability to articulate a compelling vision are critical.
Business Acumen: While a social mission is central to social entrepreneurship, the ability to create sustainable business models is equally important. Candidates with a background or interest in key elements related to business—including areas such as finance, marketing campaigns, and strategy—may find this field particularly appealing.
Flexibility and Adaptability: The landscape of social entrepreneurship is dynamic and constantly changing. Ideal candidates are adaptable, flexible, and open to learning and growing with the field.
Ethical and Responsible: Since the primary goal of social entrepreneurship is to create social value, ethical decision-making and responsibility are paramount. The ideal candidate is someone who is committed to ethical practices and prioritizing social impact over personal gain.
How is a MA in Social Entrepreneurship different than a Master of Business Administration (MBA)?
Both a Master's in Social Entrepreneurship and a Master's in Business Administration (MBA) provide valuable skills and knowledge for leadership and management roles. However, they do so with different emphases and objectives.
Focus and Approach: The primary difference between these two degrees lies in their focus. An MBA program typically centers on traditional business and management principles, with an emphasis on profitability and growing a successful business. It covers areas like finance, marketing, human resources, operations, and strategy.
On the other hand, a Master's in Social Entrepreneurship places social, environmental, and cultural impact at the heart of its curriculum. The program equips students with the business skills needed to build and manage successful ventures, but it emphasizes the creation of social value alongside, or even above, financial profit.
Course Content: While both programs will cover similar fundamental business topics, a Master's in Social Entrepreneurship will dive deeply into areas directly related to creating social impact. This might include courses on social innovation, impact measurement, sustainable business practices, corporate social responsibility, and social justice. In contrast, an MBA program is more likely to offer a broader range of courses focused on various business industries and functions.
Career Outcomes: MBA programs are designed to prepare students for leadership roles in a wide range of industries, from finance and consulting to healthcare and technology. In contrast, a Master's in Social Entrepreneurship specifically targets roles in social enterprises, non-profit organizations, corporate social responsibility departments, and similar fields where social impact is a primary objective.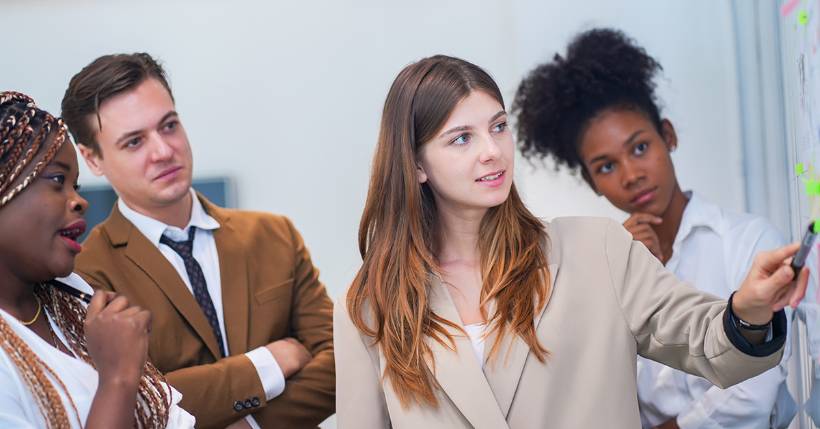 Begin Your New Career With a MA in Social Entrepreneurship and Change at Pepperdine University
The urgency to address global social, environmental, and cultural challenges has never been greater. With a Master of Arts in Social Entrepreneurship and Change from Pepperdine University, you can position yourself at the forefront of these efforts, equipped with the knowledge, skills, and mindset to lead transformative initiatives and make a lasting difference.
Pepperdine University offers one of the nation's first and most respected programs in this field. This comprehensive program prepares you not only to analyze complex social problems but also to devise sustainable, market-based solutions that create genuine change.
One of the program's unique features is the blend of on-campus experiences in West LA and Washington DC, coupled with online learning. This bi-coastal format, combined with a two-week global immersion opportunity in a developing country, provides a rich, diverse learning environment that extends beyond traditional classroom walls.
The program culminates in a two-term capstone project offering practical, hands-on experience in developing and pitching social entrepreneurship initiatives. Throughout your journey, you will engage in courses focused on leadership, management, marketing, finance, and global change, equipping you with a comprehensive skill set that you can immediately apply in real-world contexts.
Take the first step towards becoming a change-maker. Enroll in Pepperdine University's Master of Arts in Social Entrepreneurship and Change program today, and prepare to lead and inspire change in new ventures and existing organizations both locally and globally.