How to Become a Certified Autism Specialist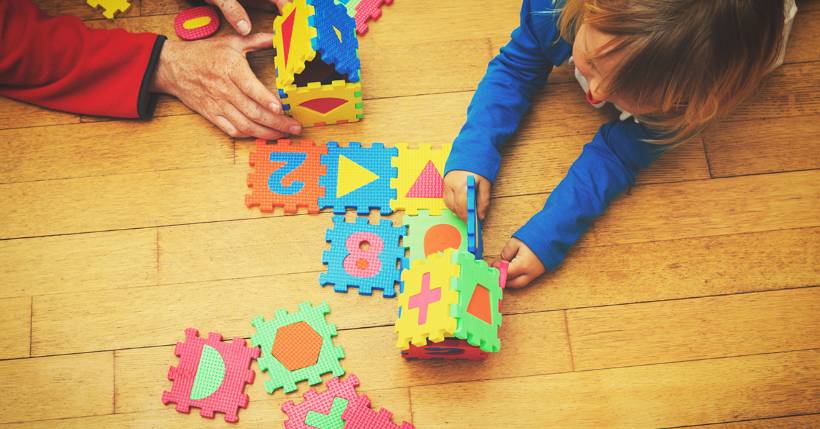 Diagnosis for Autism Spectrum Disorder (ASD)—a neurological and developmental disorder that affects how people learn, behave, and interact with others—is on the rise among children over the last two decades. According to the Centers for Disease Control and Prevention, one in 44 children across all racial, ethnic, and socioeconomic groups is diagnosed with ASD, a significant increase from one in 150 in the year 2000.
Recent research has also led to increased awareness of the need for support for children who have been identified as having special needs. With more children being diagnosed with ASD than ever before, and more needs arising, there is an increased demand for people who are trained to work with individuals with autism. Professionals who are trained in applied behavior analysis AND have the proper credentials to work with children or adults with autism are in high demand.
There are a number of rewarding careers available for Certified Autism Specialists. If you have a passion for working in mental health and want to help improve the lives of children or adults with autism, read on to find out how to become a Certified Autism Specialist.
The four steps to becoming a Certified Autism Specialist (CAS) are:
Obtain a master's degree in a related area of study.
Complete 14 continuing education hours.
Pass the Autism Competency Exam.
Pay the annual registration fee.
What is a Certified Autism Specialist (CAS)?
A Certified Autism Specialist (CAS) is a person who has the proper education, training, and certification to provide services and support for adults and children with autism. The credentials are offered by the International Board of Credentialing and Continuing Education Standards (IBCCES).
Autism specialists support the educational, social, emotional, and behavioral needs of individuals with autism. They may work in classroom settings in a teaching capacity, or they may work in a variety of settings like hospitals, mental health clinics, and private therapy practices.
Many people who work in the fields of autism and mental health choose to obtain a CAS certificate:
special education teachers
early childhood education teachers
doctors and nurses
psychologists
school counselors
speech/language pathologists
occupational therapists
Board Certified Behavior Analysts (BCBAs)
The CAS certification is a continuation of the education that a person receives beyond their degree program. It allows people to take a deeper dive into what is required to work with individuals with autism and demonstrates a commitment to continuing education and professional development.
Certified Autism Specialist vs. Board Certified Behavior Analyst (BCBA)
Is a CAS the same thing as a BCBA?
No, while the designations may overlap in many instances, they are not the same. A BCBA is a person who specializes in Applied Behavior Analysis (also sometimes called ABA therapy), which is a scientific approach to therapy in which an individual works with a certified behavior analyst to improve their social skills by using interventions that are based on principles of learning theory. A BCBA is board-certified to provide ABA therapy, and although they may often work with individuals with autism, ABA therapy is not autism-specific.
A CAS, on the other hand, is specifically trained to work with individuals with an autism spectrum disorder. Many BCBAs also choose to obtain CAS certification in order to further their professional training and gain practical experience in working with children with autism specifically. Both a CAS certification and BCBA require a master's degree in a related field.
Can you be a CAS and a BCBA?
Yes! Both designations are valid and accepted by employers, and having both together will demonstrate your knowledge of ABA therapy as well as your ability to work specifically with adults or children with autism. Getting both certifications will give you a well-rounded experience in the field of autism.
Certified Autism Specialist vs. Autism Certificate (AC)
The Autism Certificate (AC) is a different certification that recognizes professionals who have additional training in working with individuals with autism.
The requirements for the AC are different than the CAS:
there is no degree requirement for the AC
you must be currently employed in a setting where you work with autistic individuals
you must complete 14 continuing education (CE) hours
you must pass the Autism Certificate Competency Exam
you must pay a registration fee of $295
The Autism Certificate is a great option for those who do not plan to obtain a graduate degree but still want to demonstrate competence and commitment to the field of autism, such as paraprofessionals, school support staff, childcare staff, medical assistants, and first responders.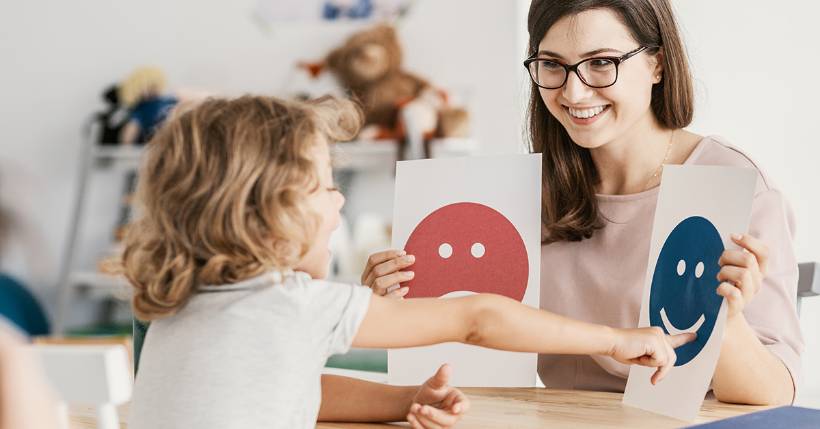 How to Become a Certified Autism Specialist
In order to become a CAS, you must meet the appropriate graduate degree requirements, complete a certain number of fieldwork hours, pass an exam, and pay the annual registration fee to stay current with your certification.
So why should you take the extra step in meeting these certification requirements?
Gaining a CAS certification has many benefits!
Promote a higher standard of care for individuals with autism
Internationally recognized credentials
Enhance your professional reputation and credibility
More career opportunities and increased opportunities for advancement
Higher average salary and increased earning potential
Let's take a more detailed look at the CAS requirements for eligibility.
1. Obtain an Appropriate Degree
First, you must hold a master's degree in an appropriate field and have at least two years of experience working with individuals with autism. The experience requirements must be directly related to working with or supporting children or adults with autism.
Your degree program must be in one of the following areas of study:
Education
Special education
Educational psychology
Human development
Early childhood education
Speech/language pathology
Occupational therapy
Physical therapy
Social work
Alternatively, if you do not have a master's degree, you can be eligible for a bachelor's degree plus 10 or more years of relevant experience.
2. Complete Continuing Education Hours
In addition to the educational requirements, the application process also requires at least 14 hours of continuing education that is directly related to autism. These can be obtained by completing an online program through IBCCES that consists of a set of online modules, or you can provide proof to IBCCES that you've earned at least 14 CE units (hours) from outside sources like attending national conferences or taking eligible university courses.
3. Pass the Autism Competency Exam
You must also pass the Autism Competency Exam, which is an online exam that consists of about 60 questions relevant to IBCCES' Areas of Autism Competency:
Autism Overview: includes information about signs and symptoms of ASD as well as the different types of ASD, how to diagnose ASD, and common treatment strategies.
Behavior Competency: includes understanding behavior modification, positive behavior supports and interventions, factors that influence behavior, and principles of cognitive behavior therapy.
Program Development Competency: includes an overview of Individual Education Plans (IEP), interventions, strategies, and assessment tools used for individuals with ASD, and support for children who are transitioning to adult services.
Early Childhood Identification Competency: includes a focus on early identification, discernable markers, and the benefits of inclusive education.
Parent Communication Competency: includes a focus on empathy, awareness, and understanding the parent experience.
Comorbidities Competency: includes an understanding of the existence of comorbidities among those with ASD and familiarity with success strategies for parents and caregivers.
4. Pay a Registration Fee
In order to obtain your initial certification and keep it current, you must pay an initial fee of $495.00 (which includes the certification exam fee) and an annual renewal fee of $199.00 every two years. You'll also need to maintain your continuing education hours, with at least 14 CE units every two years, which must be outside the scope of your regular work responsibilities.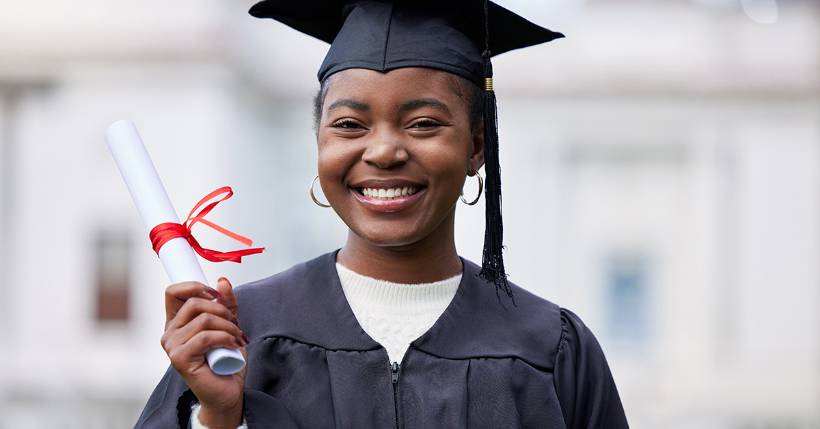 Start With Getting Your MS in Applied Behavior Analysis from Pepperdine University
If you are looking to advance your career or switch to a career path as an autism specialist, start by establishing a strong educational foundation with the right degree program. Pepperdine University offers a Master's in Applied Behavior Analysis to help prepare students to become Board Certified Behavior Analysts (BCBAs). The MS in Applied Behavior Analysis program also meets the educational requirements for the Certified Autism Specialist (CAS) certification, which can advance your career even further.
In this program, you'll learn to:
describe and synthesize the concepts and principles of behavior analysis
demonstrate the integration of entry-level competency with behavior analytic assessment and intervention
demonstrate and integrate entry-level skills with data-based decision-making skills and competency-based training and supervision of others
apply knowledge of ethical principles and standards of responsible professional conduct and demonstrate respect for the diversity of the human experience
Pepperdine University is one of the highest-ranked universities in the United States by U.S. News & Report, Best Colleges Rankings, and National Universities and has a first-time pass rate of 18% higher than the national average for the BCBA Exam. With over 50 clinical practicum sites and 6 units of supervised field placement, graduate students are sure to leave the program fully prepared to launch a strong career in applied behavior analysis.
To find out more about the $7,000 in scholarships offered, the coursework requirements, and the application process, request information online or sign up for an upcoming informational session.