How Do You Become a Principal? Here's the Proven Path from Teacher to Principal
Lead the Way Into the Future of Education by Becoming a School Principal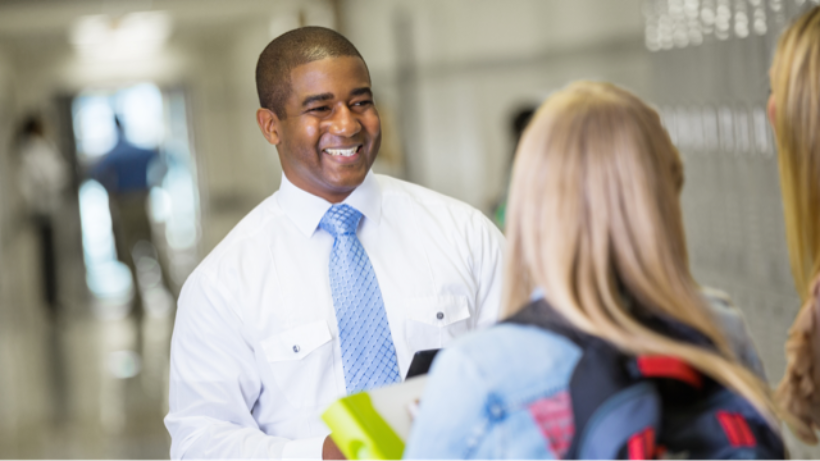 A principal is one of the most important and influential people in the school community. Not only do they set the tone for the entire building, but they also have a direct impact on students and teachers.
Principals have the responsibility of managing the operations of an elementary, middle, or high school. The job duties vary greatly, from budgeting and grant writing to working with parents and teachers to ensure that children receive a high-quality education—and everything in between.
So how do you become a school principal? Principals are usually recruited from within their current schools or districts. They may be promoted from assistant principals, vice principals, or even teachers; or they may come from another field entirely.
The path to becoming a principal varies depending on your background. Some choose to go directly into administration after earning their teaching credentials; others start as a teacher before moving up the ladder.
If your career goals include becoming a principal, here's what you need to know.
To become a school principal you need to:
Have a bachelor's degree in education or a related field.
Have experience as a classroom teacher.
Get a master's degree in education.
Find the job that's right for you.
What do school principals do?
Principals are the leaders of a school. They oversee the daily operations of the school and ensure students receive a quality education. They must possess strong leadership skills and be able to manage multiple stakeholders.
In a public school, the principal usually reports to a school superintendent or other school district administrator. In private schools or charter schools, the principal may report to an executive director or a board of directors.
Principals may be responsible for:
setting academic policies
building and/or choosing curriculum
developing and tracking benchmarks for student success
hiring, firing, and managing staff
coaching teachers and providing professional development and growth opportunities
setting the tone for the school culture
meeting and communicating with parents
understanding and enforcing education policy set by the school district, state, and federal government
enforcing discipline, as necessary
working closely with the superintendent and district officials to make sure all aspects of the school are running smoothly
Being a school principal requires a great deal of responsibility. There are many challenges involved in running a school, from budgeting to staffing issues. But if you love working with children and adults, then becoming a school principal might be the job for you.
Traits of a Successful School Leader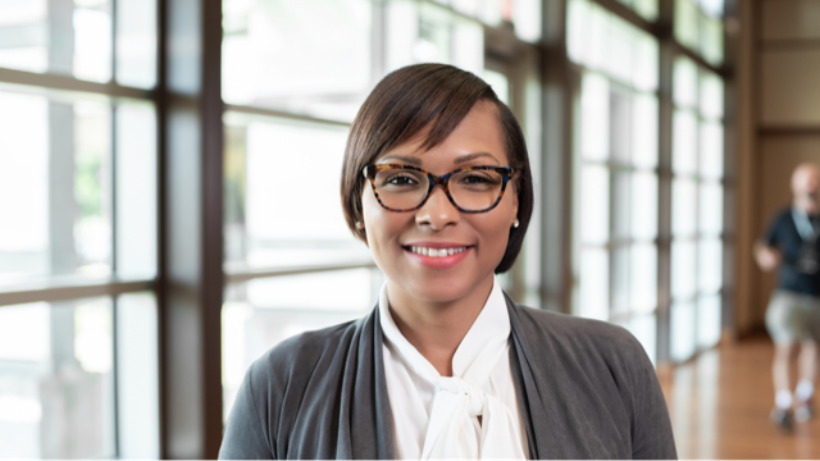 Not everyone is cut out to be a school principal. There are some inherent traits that make a successful school leader. If you feel like any of these qualities describe you, becoming a principal might be right for you:
You're a people person: You enjoy working with people and building relationships. This is key because as a principal, you'll be working with teachers, students, parents, assistant principals, and other administrators on a daily basis.
You're a problem solver: You're the type of person who likes to find solutions to problems. This is an important trait because as a principal, you'll be responsible for solving problems on a daily basis, like what to do when a teacher is sick or if there isn't enough money in the budget to buy supplies.
You're a strategic planner: You have the ability to think ahead and plan for the future. This is a critical skill for principals because they must be able to develop long-term plans for their schools.
You're decisive: You're able to make decisions quickly and efficiently. This is an important trait because principals often have to make decisions on the fly in a fast-paced environment.
You have patience: You have the ability to remain calm in difficult situations. This is a necessary trait for principals because they often deal with stressful situations.
You have empathy: You're able to see both sides of every issue. This is an important trait for principals because they must be able to understand the perspective of all stakeholders.
You have good communication skills: You're able to communicate effectively, both verbally and written. This is an important trait because as a principal, you'll be communicating with many different people on a daily basis.
Benefits of Being a School Principal
Working in educational leadership as a school principal has many advantages. Many school administrators feel that the biggest benefit is the ability to widen their impact by inspiring and leading an entire building of students and teachers.
Salary: The median annual salary for school principals in 2022 is $112,927 per year, according to salary.com. That's a significant increase compared to the average salary for elementary school teachers, which is $61,310.
Variety in Duties: With such a variety of job responsibilities, a principal's job is almost never boring. Whether you're talking with parents, coaching teachers, or redesigning the school budget, there's a good chance you aren't sitting at a desk all day!
Wide Impact: As a school principal, you will have the opportunity to make a positive impact on the lives of many children and teachers.
The Reward of Motivating Teachers and Students: One of the most rewarding aspects of being a school principal is the ability to motivate teachers and students. As a school leader, you can inspire teachers to do their best and help students reach their full potential.
How to Become a Principal
1. Obtain a bachelor's degree in education or a related field from an accredited institution.
Most school principals are required to hold at least a bachelor's degree in education or a related field. If you are already a classroom teacher, you probably already have a bachelor's degree either in elementary or secondary education or in a specific subject, as well as a teaching certificate. If you took an alternative route to teaching, you may need to obtain additional credit hours or take additional exams to ensure you have the proper credentials.
2. Gain some experience as a classroom teacher.
Not all schools require principals to have teaching experience, but it can be a big bonus when it comes to understanding the people you will manage. If you can spend a few years as a classroom teacher, you'll gain firsthand experience of what it's really like to teach children all day. It will allow you some perspective when you're creating policies and procedures or updating the curriculum. Having worked the job of those you're managing will give you some credibility in your administrative position.
3. Pursue an educational leadership degree from an accredited university.
If you've been teaching for a few years and think you might be ready to take your career to the next level, you'll need to pursue a master's degree in an educational leadership field. There are plenty of in-person programs as well as online programs that will allow you to obtain an advanced degree in educational administration.
MS in Leadership in Pre-K to 12 Education
Pepperdine University offers a number of graduate degrees, including a Master of Science in Leadership in Pre-K to 12 Education that can help you prepare for a career as a school principal. This degree program is designed for those who wish to advance their skills and careers in Pre K-12 education. The academic program focuses on developing the skills and knowledge needed to be an effective leader in a pre-K to 12 educational setting.
Pepperdine's graduate program has both online and in-person options, offering flexibility for those with busy schedules. Over the course of 20 months, you'll complete 32 credit hours in a cohort-based model. This program is one of Pepperdine University's progressive degree programs, which allows you to earn credit toward a doctoral degree.
4. Find the role that's right for you.
Once you have all the necessary experience and credentials, it's time to find a position where you will excel as a school leader. There are many different types of schools, so it's important to find the right fit for your skills and personality. Whether you choose to work in an elementary school, middle school, or high school will depend on your personality, your intended career path, and your personal preferences.
And you don't have to jump into a principal position right away. There are plenty of other leadership positions you can pursue with an MS in Leadership degree. Before becoming a principal you may choose to work as a vice principal or take on another role in school administration like a dean of students or dean of instructional leadership. The great thing about a teaching career is that it can take on many different forms, so there's sure to be a perfect fit for each educator!
Take the Next Step
If you are ready to take your career in education to the next level, pursue your MS in Pre-K to 12 Education at Pepperdine University Graduate School of Education and Psychology. This educational leadership program can prepare you to become an effective leader in pre-K to 12 educational settings.
To apply, you'll need to submit official transcripts from the college or university where you received your bachelor's degree, as well as two professional recommendations and a statement of educational purpose. You can find out more about the application process and additional requirements here.
Take the next step towards your professional goals and apply for Pepperdine University's MS in Pre-K to 12 Education. There are over $10K in scholarships available to our graduate students. Submit your application today!