EdD in Organizational Leadership Career Opportunities
EdD in Organizational Leadership Careers
Do you want to make a bigger impact as a leader and respected expert in your field? An EdD in Organizational Leadership could take your career to the next level. You will gain the skills and knowledge necessary to advance in leadership positions in the workplace. It's a fantastic choice for anyone who work in the government, healthcare, education, or even nonprofit sectors. The curriculum goes beyond theory to equip you to face practical workplace challenges.
An EdD in Organizational Leadership can lead to career opportunities as a powerful leader in the public and private sectors. The courses helps to prepare you for success in any professional setting by covering everything from organizational behavior to ethics. Whether you want to work in the C-suite of a large corporation or as an administrator at a school, you'll receive a thorough grasp of leadership that will prepare you for success.
What is an EdD in Organizational Leadership Degree?
An EdD in Organizational Leadership is a Doctor of Education degree focusing on the development of effective leaders within various types of organizations. Unlike a Ph.D. program, which is often more research-oriented, an EdD in Organizational Leadership blends theoretical knowledge with practical skills to prepare students for organizational leadership roles. The program is structured around a practitioner-scholar model, incorporating academic rigor, clinical training, and research elements.
Who Should Consider an Organizational Leadership Doctoral Degree?
An EdD in Organizational Leadership can pave the way for a variety of career paths and personal aspirations. Offered through a school of education, this program is especially relevant for those looking to enact meaningful change, whether that means managing teams in an educational organization, influencing policy, or molding the leaders of tomorrow.
Current Leaders: If you already have leadership experience, this degree can sharpen your skills even further. Whether you're eyeing the C-suite or you're an educational administrator at the college level set on policy reform, additional courses in organizational leadership can broaden your sphere of expertise.
Career Changers: You don't have to start out in a conventional leadership role or management position to gain value from this program. Professionals from diverse backgrounds—like teachers, healthcare providers, or entrepreneurs in business settings—can acquire the skill set necessary to transition into leadership roles.
Aspiring Academics: Though the EdD is often more rooted in professional practice than a Ph.D., it does carry academic weight. If you're interested in an academic career with a focus on leadership studies, a doctorate in education could be a pivotal stepping stone. There are also pathways available for EdD students interested in applying for a PhD.
Policy Influencers: Looking to leave your mark on organizational, governmental, or education policy? This degree provides the theoretical and practical background you'll need to understand how leadership shapes policy decisions.
Nonprofit Enthusiasts: An EdD in Organizational Leadership can be particularly useful if you want to work in nonprofit management.
Global Thinkers: Many programs offer an international scope, so if you're intrigued by global leadership challenges or international organizational dynamics, you'll find the curriculum compelling and eye-opening.
Life-long Learners: If you're the type of person who never wants to stop learning, the program's emphasis on research and an interdisciplinary approach to leadership will keep you intellectually stimulated. Along with memberships in professional organizations, your journey toward becoming an expert in leadership theories and practices will be an engaging one.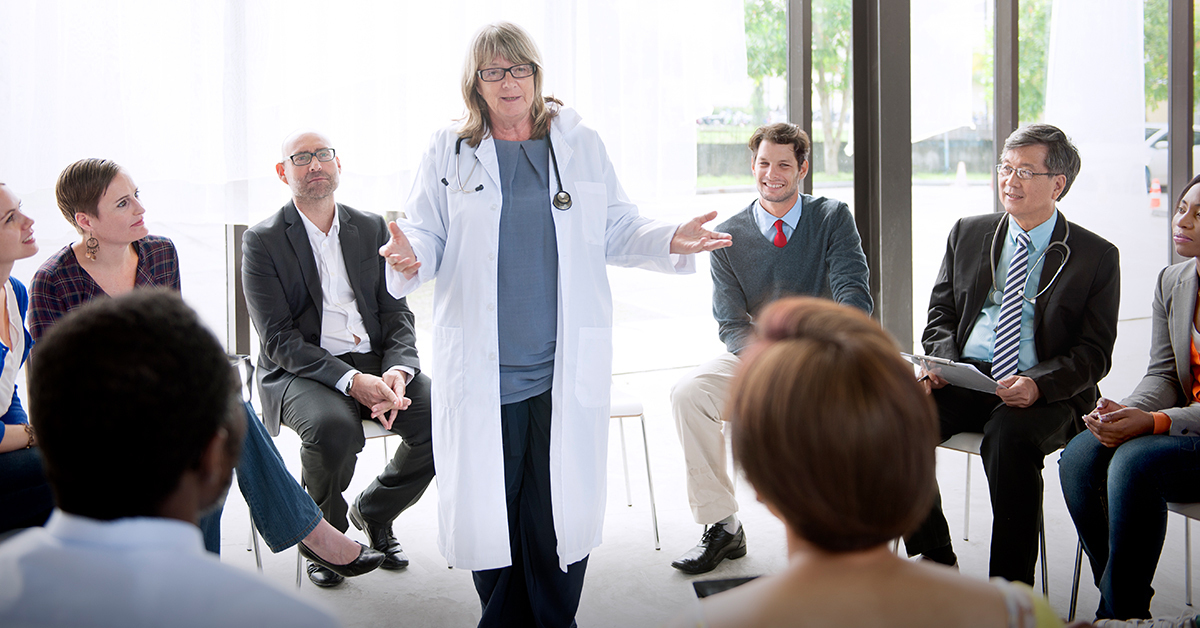 Career Outcomes
Completing an EdD in Organizational Leadership program can unlock a wide range of career opportunities in the education sector, corporate settings, and beyond. Rooted in leadership practice and theory, the program is designed to align with various professional goals. Whether you want to be a leader in an educational, corporate, or nonprofit organizational setting, there are plenty of options available for you.
Below are some common career paths you can consider after earning your doctorate.
C-Level Executive
If you're looking for an executive-level title and a top-tier annual salary, a doctoral program like this one is your toolkit for mastering complex leadership dynamics. Courses in ethical leadership, governance, and organizational change prime you to oversee large-scale operations. This sets you up for a range of C-suite roles—CEO, CFO, and COO—where your decisions will shape the company's trajectory, impacting everything from market presence to internal culture.
School Administrator/School District Leader
Are you looking to become an influential leader in the field of education? With a focus on educational leadership, you can aim for roles like School Principal, School Superintendent, or Chief Learning Officer. Your scope of influence extends from shaping academic programs and curricula to setting school-wide educational policies.
University Faculty
If you're interested in a leadership position in higher education, the EdD program is your stepping stone to become a university faculty member. Beyond delivering lectures, you'll be conducting groundbreaking research, mentoring future leaders, and shaping academic curricula. Coursework covers topics like learning design and evaluation and qualitative research design to prepare you to contribute meaningfully to your academic field.
Nonprofit Director
If your passion lies in social impact, a nonprofit leadership role is an ideal position. Your EdD program hones your skills in team management, policy creation, and mission-driven leadership. Courses around advocacy and social change empower you to make societal impacts through fundraising, program development, and community engagement.
Leadership/Executive Coach
As a leadership or executive coach, you're the catalyst for individual and team success across various organizational landscapes. Optional elective courses like Leadership and Spiritual Development or Psychology of Leadership enhance your coaching skills. You'll get to work across different sectors—from corporate giants to budding nonprofits—guiding clients toward their professional and personal goals.
Learning & Development Leader
If you find fulfillment in nurturing talent, consider a role like Learning & Development Leader. Your EdD program will prepare you to sculpt comprehensive training programs. Whether it's new employee onboarding or professional development courses, you'll be in charge of initiatives that enrich both individuals and the organization as a whole.
Organizational Consultant
Do you thrive on problem-solving? As an Organizational Consultant, you're the go-to person for navigating operational or managerial challenges. You'll have the flexibility to work on different projects across various industries, offering custom solutions that enhance performance and operational success.
Research Manager
If you get excited about data, the role of Research Manager may be right for you. You'll be in charge of sculpting research strategies and guiding teams through data collection, analysis, and reporting. Core courses like Quantitative Research Methods serve as your foundation. Your work underpins strategic decisions and policy directions, making you indispensable in any organization's quest for data-driven success.
Human Resource Manager
For those who view organizations through the lens of human capital, a role as an HR director or manager might be the perfect fit. Your EdD equips you with a comprehensive understanding of organizational behavior, labor relations, and employee wellness. Courses in ethical leadership and social justice prepare you for the complexities of talent management, benefits administration, and policy creation, ensuring the organization thrives from the inside out.
Government Policy Advisor
If you do well in courses that cover topics like national and global policy and global economics, you could be well-suited for a role advising government bodies on education, healthcare, or other sectors. Your work would impact legislation and public programs, influencing change at the community, state, or even national level.
Corporate Trainer
If you have a knack for skill-building and enjoy working with various professional teams, becoming a Corporate Trainer could be a fulfilling path. Here, you'll leverage your knowledge from courses like Learning Design and Evaluation to create training programs tailored to specific corporate needs, such as leadership development or tech skills training.
Educational Consultant
If working across different educational settings appeals to you, consider a role as an Educational Consultant. You'd advise educational institutions—from school districts to community colleges and universities—on curriculum development, administrative practices, and more. Specialized electives can deepen your expertise in academic trends, making you a go-to resource for educational strategies.
Health Services Manager
If you are interested in the healthcare field, an EdD could pave the way for roles like Health Services Manager where you oversee departments, manage healthcare services, or even run entire facilities. Courses on ethical leadership and organizational change could be invaluable here. A focus on policy courses can also equip you to navigate the complex regulatory landscape of healthcare.
Social Impact Entrepreneur
If you have an entrepreneurial mindset and are motivated by social change, your EdD could equip you to start your own venture aimed at solving societal issues. Electives covering topics such as entrepreneurship and diversity, equity, and inclusion can provide the skills you need to launch and sustain a socially impactful enterprise. Additionally, your grasp of ethical leadership can help build a company culture grounded in integrity and social responsibility.
Chief Diversity Officer
Organizations are increasingly recognizing the importance of diversity and inclusion. Your background in courses like Ethical Leadership and Social Justice could position you well for a role focusing on implementing diversity initiatives and fostering an inclusive organizational culture. Your expertise in advocacy and social change will empower you to create lasting impact.
Strategic Planner
If long-term vision and strategy interest you, consider a role in strategic planning. Whether it's for corporations or nonprofits, you'd be responsible for shaping long-term goals and determining actions to achieve them. Here, your coursework in organizational change and leadership theory will come in handy. Practical experience through dissertation projects can give you a unique advantage in strategic assessments.
Talent Development Manager
If you enjoy identifying and nurturing potential, a Talent Development Manager role would align well with courses in leadership and organizational behavior. You'd focus on succession planning, talent acquisition, and leadership development within an organization. Your understanding of psychology of leadership could offer innovative approaches to talent growth.
Program Director for NGOs
Non-Governmental Organizations (NGOs) often need strong business leaders to manage their programs effectively. Your EdD background will equip you to lead and evaluate projects, ensuring they meet their objectives and maximize impact. Coursework in global policy will add a unique lens, helping you navigate international initiatives successfully.
Innovation Leader
In a world where staying ahead of the curve is critical, an Innovation Leader drives new projects and technologies to keep an organization competitive. Your studies in organizational change and innovation will provide you with the tools you need to excel in this role.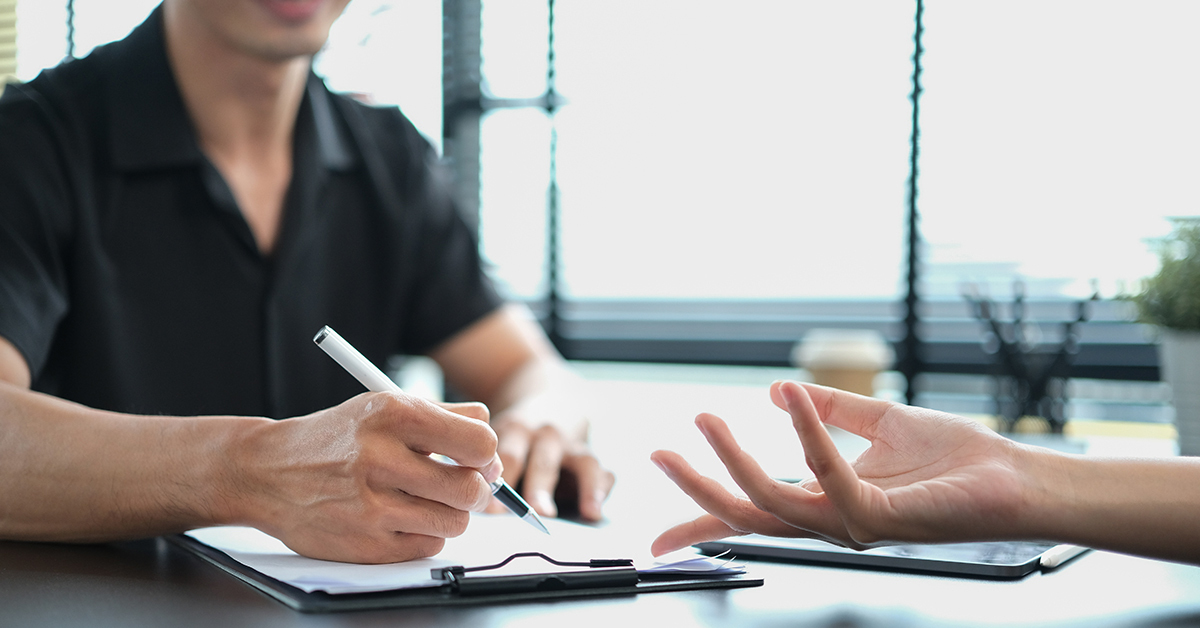 Course Requirements for an EdD in Organizational Leadership
Pepperdine University's course structure offers a comprehensive blend of in-depth academic theory, hands-on clinical training, and real-world applications. At the heart of your learning experience are core courses, which are consistent across all doctoral programs. These core offerings cover everything from Leadership Theory and Practice to Quantitative Research Methods. Whether it's Ethical Leadership and Social Justice or Organizational Change and Innovation, you'll gain a broad but nuanced understanding of critical leadership elements.
What sets your educational journey apart are the elective courses, tailored to align with your specific interests and career aspirations. Topics range from entrepreneurship to psychology of leadership, providing a more personalized touch to your academic route. And if you're looking to dig deeper, there's the option to take additional credit hours for even more specialized knowledge.
Beyond the semester credit hours, the program offers a unique experiential component through national and international trips. These trips aren't just a thrilling extra; they are integral to broadening your global perspective, essential for leadership roles in our interconnected world.
Expand Your Organizational Leadership Skills at Pepperdine University Graduate School of Education and Psychology
Choosing the EdD in Organizational Leadership program is not just about earning a degree; it's a transformative journey toward becoming a strong leader in your chosen sector. Pepperdine University offers an enriching environment where you can explore in-depth leadership theories, gain hands-on experience, and develop the decision-making skills vital for today's fast-paced world. And with limited class sizes, you'll get the personalized attention you deserve, ensuring a close-knit academic experience with faculty who are experts in their fields.
Ready to level up your leadership capabilities? Kickstart your journey by submitting your online application to the Pepperdine University Graduate School of Education today. Take the next step in your professional development and join a network of accomplished leaders who are shaping the future.